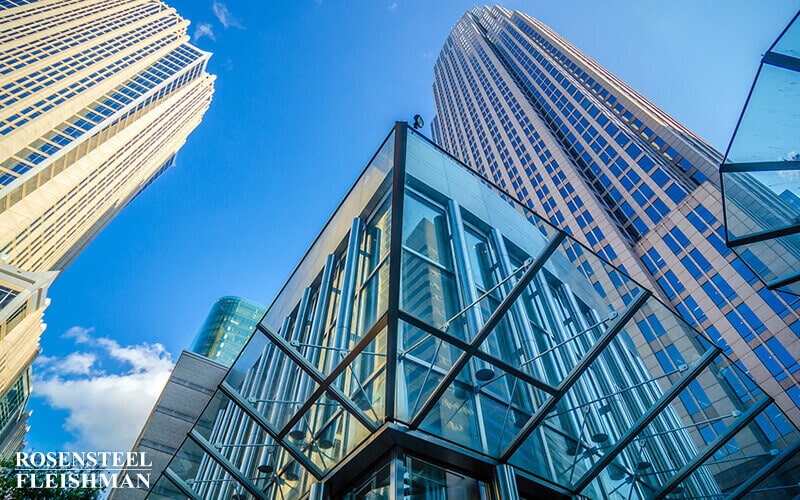 Were You Been Injured Near South End and Need an Attorney ?
Accidents and injuries can be traumatic experiences. They can derail your daily routine and bring a plethora of challenges, both physical and financial. Often, victims find themselves battling insurance companies and navigating through intricate legal frameworks. Fortunately, residents in the South End area of Charlotte don't need to face this journey alone. Top-rated attorneys, experienced in personal injury and car accident law, stand ready to assist.
Rosensteel Fleishman Car Accident & Injury Lawyers are known throughout Charlotte, NC, for their professionalism, dedication, and commitment to their clients. With their expertise in the industry, they've successfully aided countless individuals seeking justice and rightful compensation. These professionals have made a significant difference in the lives of many by representing them in legal battles and ensuring they get the best possible outcome.
When confronted with such distressing situations, having an expert lawyer by your side in South End can be invaluable. They offer a strong guiding hand, clarifying legal nuances, providing expert advice, and advocating on your behalf to achieve fair compensation.
Looking for an Law Firm Nearby in South End, Charlotte NC?

When accidents occur, immediate medical attention is often the first thought. But what follows can be a maze of insurance claims, legal challenges, and stress. Residents of South End seeking reliable legal representation find solace with Rosensteel Fleishman Car Accident & Injury Lawyers.
A trusted name in South Charlotte, this law firm has consistently showcased its expertise in personal injury and car accident cases. Their dedication to justice, combined with an in-depth understanding of the law, makes them the go-to choice for many seeking legal aid.
Call our law firm today at
704-714-1450
for your free consultation with a local South End attorney
What Areas of Law Does Your Firm Handle in South End Charlotte?

Not all accidents are the same, but the need for competent legal representation is consistent. South End residents, being part of the dynamic South Charlotte community, are no strangers to the diverse challenges that can arise post-accident. From vehicular accidents to personal injuries, Rosensteel Fleishman Car Accident & Injury Lawyers have shown their prowess in handling a variety of cases.
The aftermath of a car accident can be multifaceted. Beyond the immediate physical harm, victims often face financial and emotional hurdles. Then there are personal injury cases, which cover a broad spectrum of incidents. Having an experienced team of lawyers ensures that victims have someone to turn to, no matter the complexity of their situation.
Car Accident Lawyer in South End
Car accidents, unfortunately, are a common occurrence in South End. Whether a minor fender bender or a major collision, each accident brings its own set of challenges. Having an experienced car accident lawyer can make a significant difference in how these challenges are addressed.
Rosensteel Fleishman Car Accident & Injury Lawyers, with their deep-rooted understanding of car accident laws, have been a pillar of support for many South End residents. Their approach goes beyond mere legal representation; they prioritize the welfare of their clients, ensuring that their rights are protected at every step.
South End Personal Injury Attorney
Accidents leading to personal injuries can come in various forms. Slips, falls, work-related incidents, or other accidents can disrupt lives. For residents of South End, having a dedicated personal injury attorney is essential to navigate the complex legal landscape that follows such incidents.
The team at Rosensteel Fleishman Car Accident & Injury Lawyers is well-equipped to handle diverse personal injury cases. With a keen focus on the unique aspects of each case, they work tirelessly to ensure victims get the compensation they deserve.
South End Truck Accident Lawyer
Truck accidents can be particularly devastating, given the size and momentum of these vehicles. Victims often face severe injuries and complex legal battles against large corporations. In such challenging times, having a trusted truck accident lawyer is indispensable.
The legal professionals at Rosensteel Fleishman Car Accident & Injury Lawyers bring their extensive experience to the table, ensuring that victims in South End have robust legal representation. Their meticulous approach ensures that every detail is considered, and justice is pursued diligently.
Medical Malpractice Injuries in South End
Trust is the foundation of the patient-doctor relationship. But when this trust is breached due to medical negligence, the results can be heart-wrenching. Victims of medical malpractice need strong legal representation to ensure their rights are upheld.
Rosensteel Fleishman Car Accident & Injury Lawyers, with their nuanced understanding of medical malpractice laws, have been champions for numerous South End residents. Their compassionate approach, combined with legal acumen, ensures that victims have a strong voice advocating for them.
Free Consultation with a South End Lawyer Near You in Charlotte

Legal challenges can be perplexing, especially for those unfamiliar with the intricacies of the system. Recognizing this, Rosensteel Fleishman Car Accident & Injury Lawyers offer free consultations to South End residents. This initiative provides clarity, guidance, and a roadmap for potential legal proceedings.
With seasoned lawyers like Attorney Matthew Fleishman and Attorney Corey Rosensteel leading the way, South End residents can be assured of expert advice tailored to their unique situations.
Learn About Our South End Injury Law Firm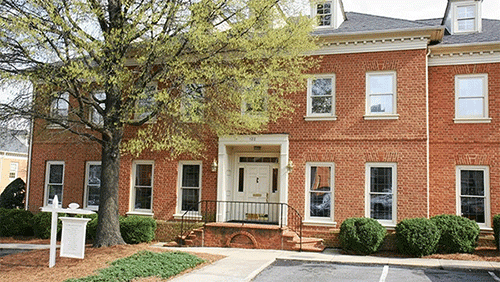 Choosing the right law firm can make a world of difference. Rosensteel Fleishman Car Accident & Injury Lawyers, a trusted name in South End and the broader South Charlotte region, brings a combination of experience, dedication, and compassion. With a legacy of success, they continue to uphold the rights of their clients, ensuring that justice is not just a word but a reality for many.
Directions to Our Charlotte Law Firm from South End
Rosensteel Fleishman Car Accident & Injury Lawyers pride themselves on their strategic location in Charlotte, ensuring they remain accessible to the communities they serve. Nestled in the heart of the city at 132 N McDowell St, Charlotte, NC 28204, the firm is a landmark of legal excellence, frequented by many from South End. Their office's convenient position makes it a hassle-free journey for clients, ensuring that during trying times, geographical distance is the least of their concerns.
South End, being a vibrant neighborhood of South Charlotte, is just a short distance away from this esteemed law firm. Its proximity means that the residents of South End can easily seek the exemplary services of Attorney Matthew Fleishman, Attorney Corey Rosensteel, and their dedicated team without any logistical challenges.
Get in Touch with a South End Injury Lawyer for Prompt Assistance

Accidents and injuries are daunting experiences that often leave victims overwhelmed. Knowing where to turn, who to trust, and how to navigate the complex world of legal procedures can be taxing. Rosensteel Fleishman Car Accident & Injury Lawyers are ever-ready to assist. Their reputation in South End and the broader South Charlotte area has been built on trust, expertise, and their unwavering commitment to their clients' rights.
By reaching out to their firm, individuals can tap into a reservoir of legal knowledge and experience that can be pivotal in their quest for justice. Whether you are at the beginning of your legal journey or somewhere in the midst, their doors are always open. Don't hesitate. For immediate assistance or consultation, give them a call at 1-704-714-1450.
Discover the Vibrant Community of South End Near You Today

South End, a cornerstone of South Charlotte, is a neighborhood that perfectly blends historic charm with modern vibrancy. Known for its lively atmosphere, South End boasts an array of boutiques, galleries, and eateries that paint a picture of a community thriving in every sense. From its unique architectural treasures to its burgeoning arts scene, South End continues to attract residents and visitors alike.
The neighborhood, with its tree-lined streets, also stands as a testament to Charlotte's commitment to preserving green spaces amidst urban growth. Families and individuals can often be seen enjoying the outdoor parks or participating in community events that foster a sense of belonging.
Moreover, the area is known for its connectivity. South End's proximity to Charlotte's central business district and its well-connected transportation system makes it a desirable location for professionals and businesses. In essence, South End is not just a place to live; it's a lifestyle, embodying the essence of growth, community, and culture.
In the grand tapestry of Charlotte, NC, South End shines bright, offering a slice of city life with a touch of historic elegance. Those seeking a dynamic yet close-knit community will find South End to be a perfect match.
Additional Local Communities