Personal Injury Lawyer for Workers Compensation Cases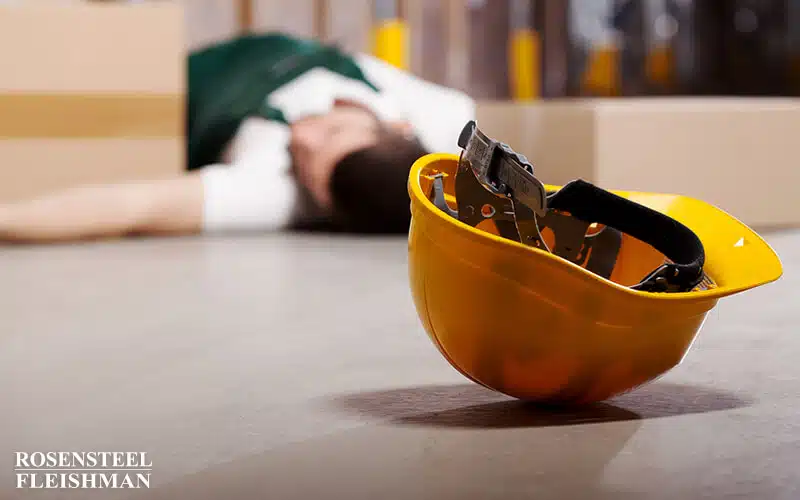 When people are injured on the job they usually have two main questions for us. First: Who is going to pay the medical bills? Second: How will I pay my bills while I'm hurt?
There are no simple answers in the law, but the basic answer to the first question is that if you are injured on the job your employer is responsible for all of the medical bills that occur as a result of that accident. That includes your ambulance ride, your urgent care visit, and your follow-up treatment like physical therapy.
... Fast forward to November 2011, I was involved in a major accident, someone rear ended me and caused a 4 car pile up with me being sandwiched between the other cars. I was rushed to the hospital, had some injuries, nothing major enough to warrant me to stay in the hospital overnight and I was released. The next day I visited my car and noticed just how bad it was, I knew I needed an attorney to help get my medical bills paid.

I immediately thought of this firm, and I made an appointment, the paralegal at the time recognized my voice and asked how I was etc. then I told her I was in a bad accident, and I could honestly tell in her voice she was concerned. When I met with Mr. Fleishman, he went over all of the details on the next steps and was truly concerned about me, my parents were with me at the time, and he even impressed them, because as most people know attorneys are in the business to make money while this attorney was here talking to me like he's known me for years and asking about my family, and how I was feeling.

A couple of days later, I realized I was on the clock when the accident happened, and Mr. Rosensteel started on my case as well since he handles that aspect of the firm, again I was blown away by the way he treated me. I wont get into details about my case, because it would become a book but I will say it wasn't a easy case, I ended up with life long injuries and towards the end of my case I was left with a HUGE lien against my personal injury settlement by workers comp (of course they wanted their money back). Both attorneys had a long discussion with me about the pro's and con's of each course of action I could take to reduce/throw out the lien, and that's one thing I greatly appreciated during my case, every decision I had to make, the attorneys were there giving me all of the avenues I could take and what each one would do to my case.

My case took almost 4 years to settle completely, I called way to often to ask questions and was NEVER given the cold shoulder or a bad attitude because I called to much, I was always called back the same day or the very next morning. I honestly believe the settlement I received was the best I could have received and no other attorney could have gotten me more on that avenue and Mr. Rosensteel handled workers compensation better then I could have ever hoped, I had the All-Star attorneys on my side and it showed throughout my case.

I may have ended up with life long injuries from my accident, but Mr. Fleishman and Mr. Rosensteel both had my best interest at heart and I received the best outcome possible. Thank you Mr. Fleishman, and Mr. Rosensteel for all you have done, I greatly appreciate it and I could have never picked better attorneys to help me during this time in my life.

~ Julian Brown - Workers Compensation Review
North Carolina Workers Compensation Law
If you are out of work for more than a week, the employer is also responsible for paying you two-thirds of your average weekly wage while you are unable to work. There are a number of factors that go into calculating the actual amount of money that you are owed, you should speak to a Worker's Compensation Attorney regarding those factors.
The Worker's Compensation law protects employees injured on the job but employers don't always follow the law. Often we have to fight insurance companies or employers for the benefits that our clients deserve. The lawyers of Rosensteel Fleishman are trained to put the law to work for our clients. Whether your injury was a result of heavy lifting, an automobile accident or continuous typing our lawyers will get you everything the law says you deserve.
Our lawyers are as comfortable at the mediation table as we are at a full hearing in front of the North Carolina Industrial Commission. We will advise our clients of their options and how every decision affects their future. We work to not only get you compensated for your injury but structure your settlement in accordance with any social security disability benefits you might receive.
Speak to a Charlotte, NC Lawyer about your Workers Compensation Case Today
The Charlotte Workers Compensation lawyers of Rosensteel Fleishman understand the interplay between your worker's compensation claim and any third party liability claims you may have. As such, our lawyers work to reduce or eliminate any workers compensation lien on any third party liability settlements you might be entitled to. This commitment to service and the highest standard of legal representation represents our desire to put the money where it belongs – in the pocket of our client.
Our lawyers have won millions of dollars for clients all over North Carolina. Our job is to attain the best result possible for each individual client. Whether that is through a settlement, an arbitration, or a jury trial, the client is informed and in control from start to finish.
Our fee structure is designed to put the money where it belongs – in the pocket of our client. At the end of your case you will receive a summary, to the penny, of where every dollar is going.
Call (704) 714-1450 to make an appointment to speak with an attorney, or stop by the office during regular business hours. We understand the pressure on your time. We will schedule an appointment that meets your needs.