Legal Help for Accident Victims in Piper Glen, NC
If you've found yourself in a situation where you're seeking legal help, particularly in matters relating to personal injury or car accidents, the terrain can often feel like an impenetrable jungle of legalese and uncertainty. Accidents are unplanned, and the aftermath often stretches us thin—emotionally, physically, and financially. Piper Glen, a cozy neighborhood in South Charlotte, isn't immune to these issues. People here, as in any part of Charlotte, NC, occasionally find themselves in need of professionals who can guide them through the labyrinth of legal processes that often follow unfortunate incidents.
Navigating the North Carolina legal landscape isn't something you should do without experienced help. A wrong step could result in an unfavorable outcome, whether it's accepting a lower insurance settlement or missing a critical filing deadline. For residents of Piper Glen and the greater Charlotte area, Rosensteel Fleishman Car Accident & Injury Lawyers can prove to be an invaluable resource.
As a top-rated law firm, Rosensteel Fleishman Car Accident & Injury Lawyers bring to the table a depth of expertise in the personal injury and car accident sectors. Headed by Attorney Matthew Fleishman and Attorney Corey Rosensteel, the firm focuses on providing detailed, client-centric solutions that cater to the unique aspects of each case.
Searching for a Nearby Accident Attorney in Piper Glen?

For those living in Piper Glen, the hunt for a competent attorney can seem overwhelming. The options are abundant, but you'll need someone who is not only experienced but also reputable. Being involved in an accident often means dealing with insurance companies, medical bills, and sometimes even law enforcement. You need a law firm that can juggle all these aspects while putting your needs at the forefront.
This is where Rosensteel Fleishman Car Accident & Injury Lawyers can offer immense value. Located conveniently in Charlotte, their reach extends into Piper Glen and South Charlotte. Offering a free consultation for new clients, they provide a low-risk way for you to gauge whether they are the right fit for your case without any financial commitment on your part.
Call our law firm today at
704-714-1450
for your free consultation with a local Piper Glen attorney
Types of Injury and Accident Cases Our Law Firm Manages in Piper Glen

Not all law firms are created equal, and it's imperative to find a firm experienced in handling the type of accident or injury case you're facing. At Rosensteel Fleishman, the attorneys focus on a range of accident cases, including car accidents, personal injury, and even medical malpractice.
Car Accident Lawyer in Piper Glen
In Piper Glen, car accidents can happen when least expected, throwing lives into disarray. The legal intricacies of dealing with such events can be confusing for those unfamiliar with the North Carolina legal system. At Rosensteel Fleishman, the attorneys bring considerable experience in handling car accident cases. They work diligently to help clients get fair compensation, whether it's for property damage or for medical expenses incurred due to the accident.
Piper Glen Personal Injury Attorney
When it comes to personal injury, the stakes can be quite high. The firm's experienced lawyers understand the complexities involved in cases ranging from workplace injuries to slips and falls. Residents in Piper Glen can rest easy knowing that Rosensteel Fleishman is well-equipped to help them navigate these convoluted legal pathways.
Piper Glen Truck Accident Lawyer
Truck accidents often result in more severe injuries and complexities due to the size and weight of the vehicles involved. The attorneys at Rosensteel Fleishman are versed in the federal regulations that govern the trucking industry and are experienced in handling such cases. They focus on securing the best possible outcome for their clients, taking into account all unique aspects and challenges of truck-related accidents.
Medical Malpractice Injuries in Piper Glen
Medical malpractice cases require a nuanced approach given their complexity and the amount of evidence often required. The legal team at Rosensteel Fleishman focuses on and has significant experience in handling medical malpractice cases in Piper Glen and the greater Charlotte area.
Your No-Obligation Consultation Awaits in Piper Glen!

Navigating the aftermath of an accident in Piper Glen or greater Charlotte, NC can be overwhelming, which is why Rosensteel Fleishman Car Accident & Injury Lawyers offer free consultations to new clients. This is more than a casual chat; it's an in-depth, no-obligation discussion tailored to your unique situation, aimed at providing clarity and potential courses of action. There's no need to worry about hidden fees or complex legal lingo; the experienced attorneys at Rosensteel Fleishman are committed to transparency and are eager to help you understand your legal landscape.
Their client-centered approach is one reason why they're considered a top-rated law firm in Charlotte and its surrounding areas, including South Charlotte and Piper Glen. The firm's commitment to demystifying the legal process begins the moment you walk into their office for that initial consultation. This accessibility makes Rosensteel Fleishman a trusted resource not just in Piper Glen but across the greater North Carolina community. So if you're dealing with personal injury or accident issues, taking advantage of their free consultation could be the first step in regaining control of your life.
Learn About Our Piper Glen Injury Law Firm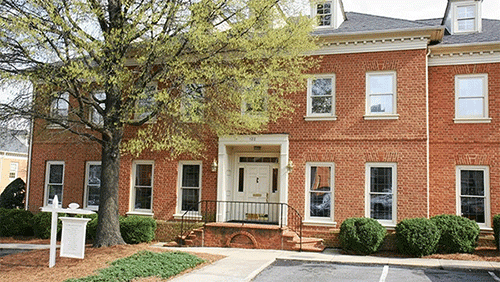 If you're a resident of Piper Glen, or the broader Charlotte, NC area, you've likely heard of Rosensteel Fleishman Car Accident & Injury Lawyers. The names of Attorney Matthew Fleishman and Attorney Corey Rosensteel are almost synonymous with integrity, professionalism, and a dedicated approach to law. When it comes to personal injury and car accident cases in Piper Glen, their reputation precedes them. Beyond just being experienced, these attorneys understand the community they serve, which makes them uniquely qualified to represent clients in this specific locale.
Navigating the labyrinthine world of personal injury and car accident law is no small feat. Each state, including North Carolina, has its own set of laws, procedures, and idiosyncrasies. That's why it's crucial to have legal representation that not only focuses on the field but is deeply rooted in your area. Rosensteel Fleishman not only offers the expertise you'd expect from a top-rated law firm but also exudes a sense of community involvement. Their physical office may be located at 132 N McDowell St in Charlotte, but their hearts and minds are well-embedded in the Piper Glen area.
In today's digital age, it's easy to get overwhelmed with a multitude of law firms appearing in Google searches. Rosensteel Fleishman Car Accident & Injury Lawyers stand out for a reason. They have a unique blend of legal acumen, local awareness, and a real sense of commitment to their clients. This isn't just another law firm in Charlotte; this is a team of legal professionals who make it their business to be authorities in personal injury and car accidents, particularly in the Piper Glen and greater Charlotte area. It's this focus that makes them not only reliable but also trusted among the community.
Directions to Our Charlotte Law Firm from Piper Glen
At Rosensteel Fleishman, the aim is to make their Charlotte law firm easily accessible and convenient for clients, including those coming from Piper Glen and South Charlotte. While we won't provide a step-by-step guide on getting there, know that their office is conveniently located at 132 N McDowell St, Charlotte, NC 28204, making it a straightforward destination for anyone in the area.
Act Now: Consult a Piper Glen Accident Lawyer Today!

If you've suffered an accident and are on the fence about what to do next, it's crucial to take immediate action. Delays can be detrimental, not only to the legal aspects of your case but also to your peace of mind. In Piper Glen and the greater Charlotte, NC area, Rosensteel Fleishman Car Accident & Injury Lawyers are the professionals you'll want to consult. With their extensive experience in personal injury and accident cases, they offer a tailored approach that addresses the unique nuances of your situation. All you have to do is give them a call at 1-704-714-1450 to set up your complimentary consultation.
Now, you might wonder why Rosensteel Fleishman, among all the law firms in Charlotte, North Carolina, is worth considering. To begin with, they're a top-rated law firm that focuses on providing high-quality legal counsel. Their attorneys are deeply experienced in a variety of cases, from car accidents to personal injuries, so you're not just another file on their desk; you're a valued client deserving of dedicated service.
Acting sooner rather than later can make all the difference in how your case unfolds. Your first conversation with an attorney from Rosensteel Fleishman is an important step in safeguarding your rights and gaining the compensation you may be entitled to. So don't hold back; the initial consultation is free, and it can provide you with invaluable insights into your case. Whether you've been involved in a car accident or you're dealing with another form of personal injury, having a competent and experienced law firm on your side is crucial. The only thing you have to lose is time—reach out today.
Discover the Hidden Gems of the Piper Glen Community Near You!

Piper Glen isn't just a name on a map; it's a thriving community located in South Charlotte. Known for its beautiful landscapes, Piper Glen represents the suburban ideal while offering close proximity to the amenities of Charlotte. The area is not only scenic but also remarkably safe, thanks to the efforts of local residents and businesses working together.
A sense of community pervades Piper Glen, where neighbors know each other's names and local businesses are supported with enthusiasm. It's this community spirit that makes living here so unique and cherished. Yet, even in idyllic communities like Piper Glen, accidents can occur, underlining the importance of having a trustworthy legal representative nearby.
Overall, Piper Glen serves as an example of how life in a smaller community can offer all the benefits of big city living without sacrificing the charm and intimacy that makes places like this special. In this nurturing environment, residents of Piper Glen can count on Rosensteel Fleishman for dedicated legal support when they need it most.
Additional Local Communities