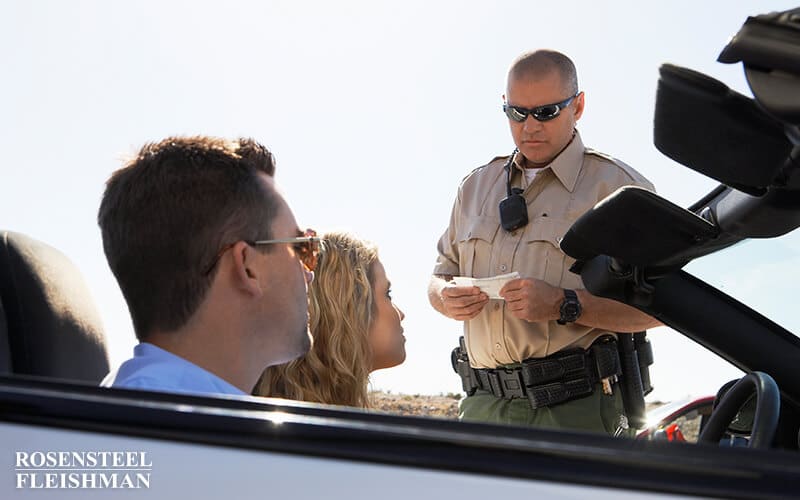 Rosensteel Fleishman, PLLC is a Charlotte, North Carolina (NC) based law firm whose traffic attorneys serve individuals in Charlotte and throughout NC who have received speeding tickets.
THE QUESTION
"I just got a NC speeding ticket. How is this going to affect my insurance?"
There are a lot of misconceptions with how NC insurance rates are set. All insurance companies approved to provide automobile liability insurance in north carolina are required to be members of the North Carolina Rate Bureau (NCRB). The NCRB developed the Safe Driver Insurance Plan (SDIP) which establishes a classification of drivers based on histories and convictions for violations.
This Plan created a system of points (different from Drivers License Points which are used by the NC Division of Motor Vehicles) that the insurance companies can use to assess surcharges to the owners insurance costs. SDIP points are applied to a policy for not more then or less then three policy years.
For points to be assessed they must occur during the 'experience period' which is defined as three years immediately preceding the date of application or the preparation of the renewal of the insured's policy.
THE ANSWER
Whether the individual's insurance rates will increase will depend on the severity of the NC speeding ticket and the action the individual takes to handle it.
A popular misconception is that simply paying the fine for a NC speeding ticket going less then 10 miles over the speed limit will save the individual from further problems with their insurance. However, if the individual had received at least one moving violation during the experience period then one insurance point will applied to their insurance. Some other common examples are below:
A NC speeding ticket of more then 10 miles over the posted speed, where the legal limit was 55mph, but less then 76mph would result in two points.
A NC speeding ticket of more then 75mph where the posted speed limit is less then 70mph would result in four points.
A NC speeding ticket of more then 80mph where the posted speed limit is 70mph or greater would result in four points.
Below is a graph which outlines the point system in North Carolina as well as the surcharges per point:
| | | | |
| --- | --- | --- | --- |
| Points | Surcharge (%) | Points | Surcharge (%) |
| 1 | 25 | 7 | 160 |
| 2 | 45 | 8 | 220 |
| 3 | 60 | 9 | 260 |
| 4 | 80 | 10 | 300 |
| 5 | 105 | 11 | 300 |
| 6 | 130 | 12 | 340 |
Depending on the points received, that surcharge will be applied to the insurance premium you are currently paying. For example, an 82mph in a 70mph zone ticket, a common NC speeding ticket, would result in four insurance points. As such, a individual paying $100.00 a month for car insurance would receive a surcharge of $80 per month additional or up to $1,920.00 additional over a two year period.
---
The traffic lawyers of Rosensteel Fleishman, PLLC are well versed in North Carolina traffic law. We understand that it is not just a speeding ticket, it's also your insurance premium. In some case we can even get our client's speeding tickets reduced down to a non-moving violation which results in zero insurance points. For many cases we can also receive a waiver, so the client doesn't have to miss any time from work to get the ticket taken care of.
Call today at: (704) 714-1450 to make an appointment to speak with an attorney, or stop by the office during regular business hours. We provide our clients with upfront pricing as well as the ability to pay over the phone. We will work with you to schedule an appointment that meets your needs. If you have any questions please contact a Charlotte traffic attorney of Rosensteel Fleishman, PLLC.