Charlotte Traffic Ticket FAQs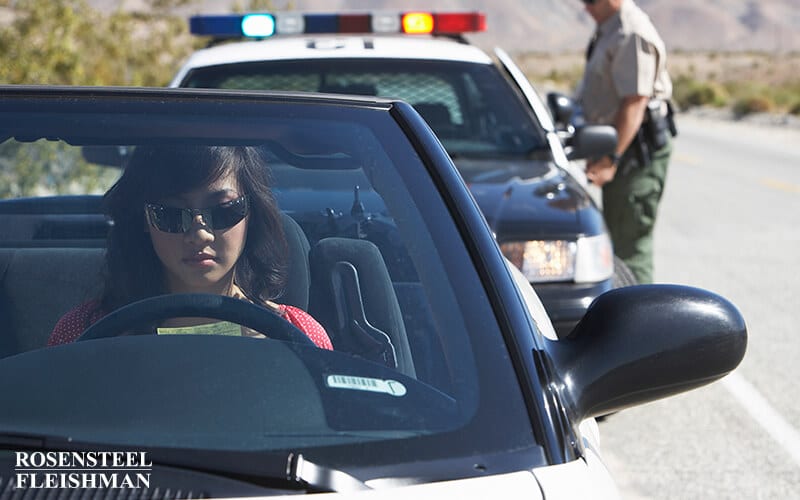 North Carolina law does require individuals to appear in Court when they receive speeding tickets at specific speeds. However, while the officer was correct in his statement of North Carolina law, our traffic attorneys can get your mandatory appearance waived, which saves you from having to appear in court. Every client of Rosensteel Fleishman Car Accident & Injury Lawyers is sent a waiver form which allows the attorney to handle their case without the client being present. While there are situations where, in the attorney's opinion, it might be in the best interest of the client to make an appearance before the judge, this is typically the exception to the rule. For more information on how your Charlotte, NC speeding ticket will be handled please contact us.
North Carolina Traffic Tickets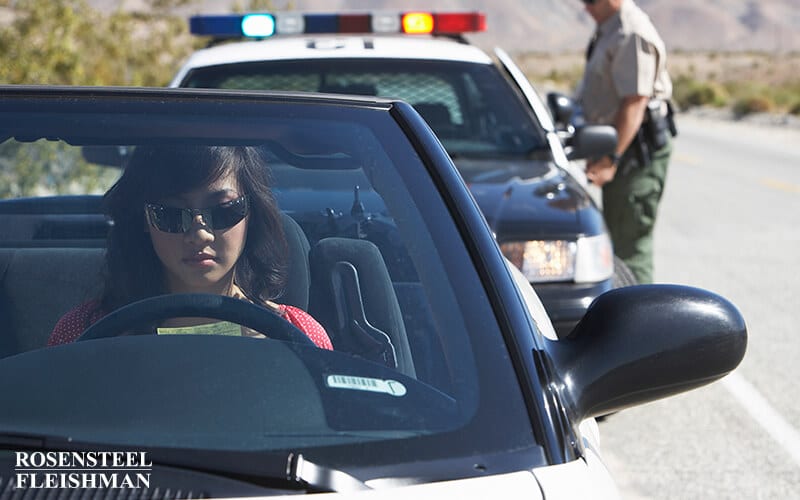 There are several other reasons why it is advisable to hire one of our Charlotte traffic ticket attorneys to handle your NC speeding ticket or other traffic violation in North Carolina.
Even NC traffic tickets that will not affect your NC driving privilege can have a profound effect on your insurance rates. A NC traffic attorney of Rosensteel Fleishman can help you understand and minimize the effects that this ticket may have on both your license and your insurance rates. Additionally, a NC traffic attorney can help you understand how the outcome of your current citation will affect your record in the event that you receive another citation in the future.
Unfortunately, judges often do not always have patience with individuals who are not familiar with the system. One of our NC traffic attorneys can act as a guide to help you avoid pitfalls when dealing with district attorneys and judges. They are busy professionals who do not like to waste time and would prefer to deal with someone who knows the proper procedures and understands the law. Further, the long lines in most traffic courts make the already unpleasant ordeal of handling a ticket an uncomfortable and drawn out process as well. Hiring an attorney at Rosensteel Fleishman can save you that trouble and keep you from taking time out of your busy schedule.
In the long run, you will be better served to have the knowledgeable NC traffic lawyers of Rosensteel Fleishman handling your speeding ticket or other traffic violation. Our lawyers are able to walk you through the process from start to finish and make the difficult and potentially expensive situation easier for you, your family, and your wallet.
Traffic Ticket Question and Answers
My Gaston County speeding ticket was for more than 20mph over the speed limit. Can I lose my North Carolina driving privilege?
Yes. However, the NC traffic attorneys of Rosensteel Fleishman have ways to help you keep your license. During our consultation with you, we will discuss a number of factors which will assist us in dealing with the district attorney to help you keep your license and protect your insurance.
I received a NC traffic ticket. I live in another state. Is the North Carolina ticket going to affect my insurance?
While the Department of Motor Vehicles in your home state will probably become aware of the North Carolina traffic citation, the question of how the citation will affect your insurance depends on your local DMV and how your NC traffic ticket is handled. Therefore, it is important to contact a traffic attorney at Rosensteel Fleishman to effectively handle your NC traffic ticket.
My teenager just received a Charlotte traffic ticket for 17 miles over the speed limit and was arrested. Why?
Beginning January 1, 2012, a new North Carolina law went into effect that requires officers to arrest any 16 or 17 year old who carries a learner's permit or a provisional license if that person is charged with a criminal moving violation. Along with the required arrest, there is also an automatic license suspension for thirty days, regardless of whether the teen is convicted of the offense.
This may seem like a reasonable proposition; after all, criminal moving violations include things like Driving While Impaired and Illegally Transporting Spent Nuclear Fuel. However, more mundane violations, such as speeding more than 15 mph over the speed limit and speeding more than 80 mph, also qualify. That means that a 16 year old who is cited with 71 mph in a 55 mph zone is going to be cuffed and taken to the police station for mug shots and fingerprinting. Additionally, that teen is going to immediately lose her license for thirty days and may have to post a bond to be released. Similarly, an 81 mph citation in a 70 mph zone or any reckless driving offense would trigger the arrest and suspension requirement. There are even some offenses that do not require the teen to be driving that can result in the arrest and suspension, such as failing to remain at the scene of an accident as a passenger, or allowing someone else to operate your car in a speed competition.
Therefore, it is important to contact a traffic attorney at Rosensteel Fleishman as soon as possible.
I just got a Union County speeding ticket but there are some mistakes on the ticket. Can I get the ticket thrown out?
The answer depends on the severity of the mistake. North Carolina has adopted notice pleading requirements. As such, the ticket only needs to provide the bare bone facts to be valid. Mistakes about the time, the name of the road or your driver's license number are usually not fatal mistakes. However, there can be some instances where your NC speeding ticket is not valid, and it is in your best interest to discuss this with a NC traffic attorney of Rosensteel Fleishman.
I just got a Cabarrus County speeding ticket. How is this going to affect my insurance?
The answer depends on the speed of the ticket, your prior record, the record of those in your household, and how your ticket is handled. Our NC traffic lawyers have handled NC traffic violations for individuals across North Carolina. We are always mindful of our clients' desire to protect against an insurance increase. Since the insurance rates are set via the North Carolina General Statutes, our NC traffic lawyers will be able to tell you how your ticket will affect your insurance. For more information on this subject, please see our article on NC Speeding Tickets and Insurance.
I just got a NC traffic ticket for racing. Can I lose my car?
The answer depends on which NC racing violation you were charged with. If you have been charged with prearranged racing you face the possibility of losing your vehicle. For more information on this subject, please see our article on North Carolina Racing Violations.
Speak to a Charlotte, NC Lawyer about your Traffic Ticket Case Today
Call (704) 714-1450 to make an appointment to speak with a Charlotte Traffic Ticket attorney, or stop by the office during regular business hours. We will schedule an appointment that meets your needs.