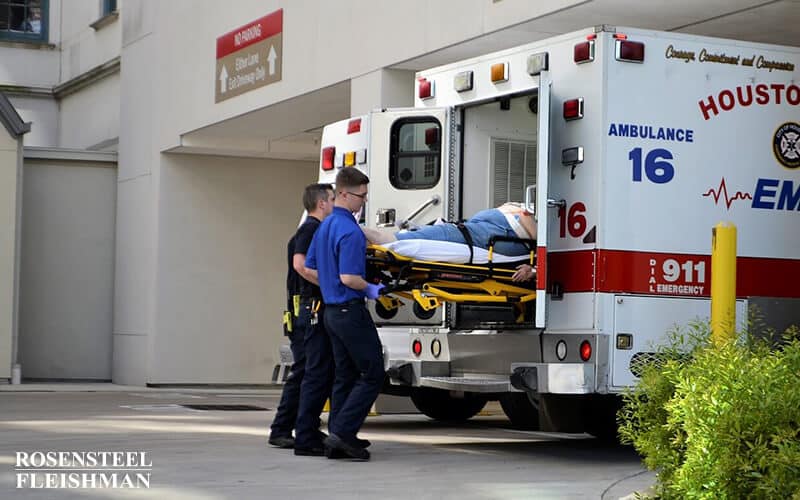 Was a Family Member Killed in Concord?
The devastating impact of a wrongful death can be overwhelming, both emotionally and financially. Seeking justice becomes a daunting task amid the emotional turmoil. Rosensteel Fleishman, a law firm with a focus on personal injury and wrongful death cases, is here to ease that burden. Located in Concord, NC, the firm's experienced attorneys, Matthew Fleishman and Corey Rosensteel, provide an invaluable resource for those grappling with such difficult circumstances.
Losing a loved one is one of the most challenging experiences one can go through. If the death was due to negligence, the trauma is often accompanied by an indescribable anger and desire for justice. In such times, the legal expertise of a wrongful death lawyer in Concord, NC can be instrumental. They can help interpret the complexities of the law and navigate you through the legal channels.
However, not just any attorney will suffice. You need a legal professional who has extensive experience in wrongful death cases. Rosensteel Fleishman ticks all those boxes. With an excellent track record, they are among the top-rated personal injury law firms in Concord and the surrounding North Carolina areas.
And it's not just their expertise that sets them apart. It's their commitment to your well-being. At a time when you're vulnerable and distressed, you need an attorney who's both skillful and compassionate, and this is precisely what you get at Rosensteel Fleishman.
Looking for a Wrongful Death Attorney Nearby in Concord, NC?

When looking for a wrongful death attorney, several key factors need to be considered. How well does the attorney know the local Concord laws regarding wrongful death? Do they have a proven track record? Are they highly recommended by others in the community? Rosensteel Fleishman fulfills all these criteria, making them an authority in the legal community.
Another important aspect is the law firm's accessibility. When dealing with wrongful death cases, time is of the essence. The Concord-based law firm of Rosensteel Fleishman is readily available, providing the convenience and ease of meeting up for regular updates, something that's often not possible when dealing with out-of-town firms.
Lastly, the aspect of trust cannot be overlooked. The legal battle ahead is arduous and emotionally draining. You need an attorney you can rely on — one who's not just a legal expert but also a counselor and a friend. The professionals at Rosensteel Fleishman provide that support system, making them a favorite among Concord residents for wrongful death cases.
Call our law firm today at
704-754-4428
for your free consultation with a local attorney
Advantages of Working with a Wrongful Death Lawyer in Concord

Navigating the maze of wrongful death law without an experienced guide can lead to disappointing outcomes. Insurance companies can be notoriously difficult to deal with, and the legal language is often incomprehensible to the layperson. An experienced Concord wrongful death lawyer is your best bet to negotiate this terrain effectively.
How a Concord Wrongful Death Attorney Can Help You Navigate the Legal Process
The legal procedures involved in wrongful death claims are complex and multifaceted. It involves filing claims, negotiating with insurance companies, and possibly going to trial. An attorney like Matthew Fleishman or Corey Rosensteel from Rosensteel Fleishman can guide you through these complicated steps, ensuring that you don't miss deadlines or fill out forms incorrectly, which could otherwise jeopardize your claim.
After an Injury, When Should I Get a Wrongful Death Lawyer?
The sooner you consult a wrongful death attorney, the better your chances of receiving fair compensation. Evidence needs to be collected, witnesses must be interviewed, and paperwork has to be filed within specific deadlines. The attorneys at Rosensteel Fleishman can provide timely and effective action to help ensure that you don't lose out due to procedural mishaps or missed deadlines.
What Steps Should I Take After Sustaining an Injury in a Wrongful Death?
The immediate aftermath of a wrongful death incident can be chaotic and disorienting. While your emotional state may be fragile, it's important to gather as much information as you can. The next step is to consult an attorney, who can provide advice tailored to your specific circumstances. It's crucial to act swiftly, as waiting too long can result in lost evidence and diminishing chances of a successful claim.
Choosing the Right Wrongful Death Attorney in Concord: What You Need to Know

The first step in selecting a wrongful death attorney is to look for one that focuses on personal injury and wrongful death cases. Experience matters. Attorneys Matthew Fleishman and Corey Rosensteel at Rosensteel Fleishman have a well-established practice in Concord, NC. They are not just experts in the field but also reliable partners who work tirelessly for their clients.
The Top Qualities to Look for in a Wrongful Death Attorney
The first quality to look for is experience. Rosensteel Fleishman has been a part of the Concord, NC legal landscape for years, making them an authority on wrongful death law. Second, they must be adept at communication. Whether it's breaking down complex legal jargon or keeping you updated on your case's progress, effective communication is key. Lastly, your attorney should have a good reputation. Rosensteel Fleishman is a top-rated law firm, well-regarded by clients and peers alike.
Why Choose Rosensteel Fleishman Law Firm for Your Wrongful Death Injury Case

Among the myriad of options available, Rosensteel Fleishman stands out for several reasons. First, they focus specifically on personal injury and wrongful death cases, providing them with the specific knowledge and experience necessary to handle the complexities of such matters. Secondly, they take a personalized approach to every case, ensuring that your unique circumstances and needs are adequately addressed.
How Our Concord, NC Wrongful Death Lawyers Can Help Your Injury Case
Your wrongful death case will benefit from the team's collective experience and focused practice. From initial consultation to litigation, Rosensteel Fleishman will guide you through every step. Their dedication to client well-being means you're not just another case number; you're a person who needs help, and they're there to provide it.
Free Consultation with a Concord Attorney Near You
Finding the right lawyer can be a daunting task. Rosensteel Fleishman makes it easier by offering free consultations. This provides a risk-free way for you to assess their capability and decide if they are the right fit for your wrongful death case.
Learn About Our Injury Law Firm in Concord, NC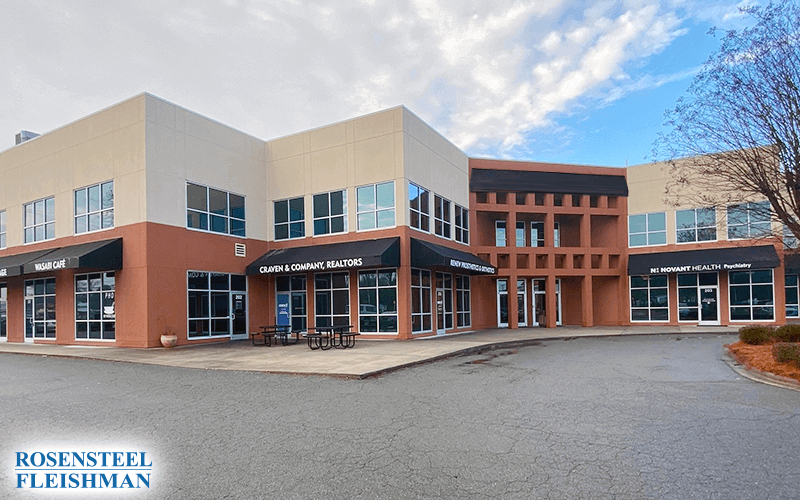 With a strong focus on personal injury and wrongful death cases, Rosensteel Fleishman has carved a niche for itself in the Concord legal scene. Led by experienced attorneys Matthew Fleishman and Corey Rosensteel, the firm has consistently demonstrated a commitment to justice and client well-being. Their sterling reputation is backed by an array of satisfied clients who found solace and legal remedy through their services.
Contact Rosensteel Fleishman
Email:

Info@rflaw.net
Address:

845 Church St N, Suite 208-16,
Concord
,
NC
28025
Hours:

Monday, Tuesday, Wednesday, Thursday, Friday, Saturday, Sunday
Open 24 hours
Phone:

704-754-4428
Wrongful Death Injuries in Concord, NC: Types and Injuries

Wrongful death cases can arise from a variety of incidents, each carrying its own set of complexities and challenges. Given the stakes involved and the irreversible nature of wrongful death, each case demands a meticulous understanding of both the incident and the resulting injuries.
Wrongful death claims can arise from various situations — auto accidents, workplace incidents, medical malpractice, and more. Depending on the case, injuries may range from loss of income and emotional suffering to more tangible medical costs.
Types of Accidents That Can Lead to Wrongful Death in Concord:
In each of these categories, there are specific considerations related to liability, documentation, and avenues for compensation. For example, in medical malpractice cases, there are nuances related to the standard of care and what constitutes a breach of that standard. Likewise, motor vehicle accidents often require a deep dive into insurance policy details and state laws surrounding liability and negligence.
Automobile Accidents
Motorcycle Accidents
Medical Malpractice
Workplace Incidents
Slip and Fall Incidents
Types of Injuries
In some wrongful death cases, especially those stemming from medical malpractice, the types of medical injuries can range from misdiagnosis to surgical errors, and even medication errors. These medical injuries could be pivotal in establishing the case for wrongful death and should be meticulously documented for legal proceedings.
It is crucial to realize that the above injuries are not just numerical figures; they represent a profound impact on the lives of the surviving family members. Loss of financial support, for instance, could mean the difference between a secure future and financial instability for the affected family. Emotional trauma extends far beyond the immediate circle, affecting relationships and mental well-being for years to come. Given these multifaceted implications, the expertise of a seasoned wrongful death lawyer becomes invaluable in navigating the legal landscape.
Loss of Financial Support
Emotional Trauma
Medical Expenses
Funeral Costs
Consult a Top-Rated Wrongful Death Attorney in Concord, NC

The loss of a loved one is devastating, and the impact is often magnified when the death could have been prevented. That's why it's critical to consult a top-rated wrongful death lawyer in Concord, NC, like those at Rosensteel Fleishman, to guide you through this traumatic time. When you're seeking justice, we understand that you're not just another case. You're a family in mourning, grappling with both emotional and financial hardships. We handle each case with the utmost care and professionalism, providing you with a personalized legal strategy designed to secure the best possible outcome. We invite you to contact us for a free consultation where we can discuss the specifics of your case and map out the best course of action.
Frequently Asked Questions

When faced with the harrowing experience of a wrongful death case, many people find themselves adrift in a sea of questions and uncertainties. This section aims to address some of the most commonly asked questions regarding wrongful death cases in Concord, NC. By providing clear and accurate answers, we hope to guide you through this complex and emotionally charged legal landscape.
How Do I Find a Good Concord Wrongful Death Lawyer?
Finding a good wrongful death lawyer in Concord, NC, involves several key factors, such as the lawyer's experience in wrongful death cases, reputation, and client testimonials. You can also consider scheduling a free consultation with Rosensteel Fleishman, a top-rated law firm with experienced wrongful death lawyers like Matthew Fleishman and Corey Rosensteel.
What is the Cost of Hiring a Wrongful Death Lawyer from Your Concord Office?
Costs can vary depending on the complexity of the case, but Rosensteel Fleishman offers free initial consultations and often works on a contingency basis. This means you won't incur any fees unless compensation is successfully recovered on your behalf.
In Concord, How Long Does the Average Wrongful Death Case Take to Resolve?
The duration of a wrongful death case in Concord can be influenced by several factors, including the complexity of the case, the parties involved, and the court's schedule. There is no set timeline, but it can range from a few months to a couple of years.
What is a Concord Wrongful Death Lawyer?
A wrongful death lawyer in Concord, NC, is an attorney experienced in handling cases where a person has died due to the negligence or misconduct of another individual or entity. These lawyers help surviving family members navigate the legal process and seek compensation.
What Can I Expect as Compensation for My Wrongful Death Case in Concord?
Compensation can include medical and funeral expenses, loss of income, emotional trauma, and other types of damages. Each case is unique, and an experienced wrongful death lawyer can provide a more personalized estimate.
How Long Do I Have to File a Wrongful Death Injury Claim in Concord, NC?
North Carolina law typically allows for a wrongful death claim to be filed within two years of the date of death. However, there can be exceptions, so it's crucial to consult an attorney as soon as possible.
What Should I Do If I've Been Involved in a Wrongful Death in Concord, NC?
If you're involved in a wrongful death situation, the first step is to seek legal counsel. A wrongful death lawyer can guide you through the complicated process of gathering evidence, filing claims, and seeking compensation.
If I Live Outside of Concord, will Rosensteel Fleishman Still Be Able to Help Me?
Yes, Rosensteel Fleishman serves clients both in and outside of Concord, NC. If you're not a local resident but need their expertise, they can certainly assist you.
Can You Provide a Free Consultation for My Wrongful Death Injury Case in Concord, NC?
Absolutely. Rosensteel Fleishman offers free initial consultations to discuss the specifics of your wrongful death case and recommend the best course of action.
How Can I Get in Touch with a Wrongful Death Lawyer in Concord, NC?
You can get in touch with a wrongful death lawyer in Concord by calling Rosensteel Fleishman at 1-704-754-4428 or visiting their website to schedule a free consultation.
Additional Local Communities