Lawyer for Premises Liability Cases in Charlotte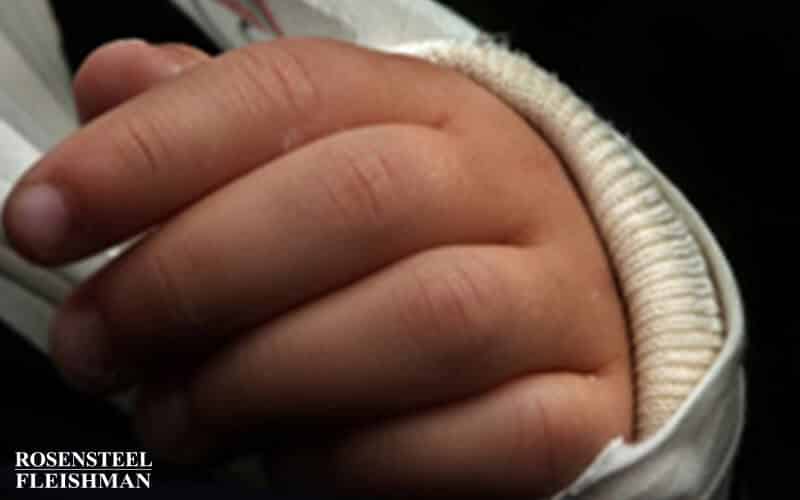 The law of premises liability law in North Carolina deals with the legal obligation of the owner/possessor of land to individuals on the premises. The law was changed in the seminal 1998 Supreme Court case Nelson v. Freeland, which obligated ever owner/possessor of land to a duty of reasonable care.
There a different types of cases which come out of the law of premises liability, all of which are handled by our Charlotte personal injury attorney. The majority of cases are slip and falls, bar fights, and dog bites.
North Carolina Premises Liability Law
In general, owners of property are not deemed insures of the property, i.e. they are not responsible for all injuries which take place on the property. They are responsible for injuries which take place stemming from conditions for which they knew or should have known posed a risk of harm to individuals on their property. This can be a difficult concept for people to grasp, especially if they have held long standing beliefs that owners of property are always responsible for every injury on their property. In essence, what must be shown is negligence.
The duty of care owed to another located on one's property was examined by the North Carolina Supreme Court in the seminal case of Nelson v. Freeland 349 N.C. 615, 507 S.E.2d 882 (1998). The Court changed the law in North Carolina by "eliminat[ing] the distinction between licensees and invitees by requiring a standard of reasonable care toward all lawful visitors." Id. at 632. Lawful visitors were defined by the Court as those that fall into the categories of invitees and licensees, those who "enter another's land under the color of right." Id. at 632.
Batts v. Home Telephone & Telegraph CO., 186 N.C. 120, 118 S.E. 893 (1923); Monroe v. Railroad, 151 N.C. 374, 66 S.E. 315.
In Batts, the defendant owned a private alleyway that had been used by the public as a passage to access the main road prior to the plaintiff's injury. The Supreme Court held that, "where the owner or occupant of a premises, with knowledge and for a long period of time, permits the public to use the premises without objection, for the purpose of traveling across the same on a well established and safe path or highway, he cannot, without giving notice, render the premises unsafe to the injury of those who have used such highway, and have no notice of the changed condition, without being responsible for the resulting injury." Id. at 894.
The Supreme Court affirmed the Batts decision in the 1930 case of Jones v. Southern RY CO. et al, 199 N.C. 1, 153 S.E. 637 (1930).
In Jones, the defendant owned a footpath that had been used by the public for years, prior to the plaintiff's injury. The defendants, knowing the path was so used by the community failed to maintain it and further filled its holes with loose dirt, placing the walking public in greater danger. The Court specifically noted that, "the Defendants, knowing the path was regularly used by pedestrians, placed upon the roadbed a quantity of loose dirt, which increased the hazard of using the path, and that they neglected to give notice or warning, actual or constructive, of the changed conditions." Id. at 639.
The Supreme Court in Nelson v. Freeland, in excluding the category of unexpected trespasser from those owed the duty of reasonable care, specifically affirmed long standing case law that held owners and occupiers liable for willful and wanton conduct. The Court stated, "we believe that abandoning the status of trespasser may place an unfair burden on a landowner who has no reason to expect a trespasser's presence… a trespasser has no basis for claiming protection beyond refraining from willful injury." Id. at 632. The Court maintained owner liability for willful and wanton conduct and carved out an exception for expected trespassers.
North Carolina Dog Bites
With millions of pet owners in North Carolina incidents can occur when someone is bitten by a dog. This is actually a fairly common occurrence. Our Charlotte dog bite lawyers have handled numerous cases through negotiation and litigation when our clients have been severely injured. North Carolina law regarding dog bites is complex. We have written this article as an overview of the current law. Every case is different and, as such, you should speak with an experienced attorney to discuss your claim.
Presently the law in North Carolina divides dog bite claims in three categories, (A) common law negligence See Willains v. Tysinger , 328 N.C. 55, 399 S.E.2d 108(1991) (B) common law strict liability See Sellers v. Morries , 233 N.C. 560, 64 S.E.2 nd 662(1951) and (C) statutory strict liability.
COMMON LAW NEGLIGENCE
Hill v. Willaims , 144 N.C.App 45, 547 S.E.2d 472 (2001) (Review denied 354 N.C. 217, 557 S.E.2d 531 N.C. 2001).
In Hill, plaintiff, a tradesmen, was attacked by defendants Rottweiler, Rowdy, while working on defendant's home.
COMMON LAW STRICT LIABILITY
The North Carolina Supreme Court has addressed the issue of strict liability for one's domestic animal numerous times over the past century.
Swain v. Tillett , 269 N.C. 46, 152 S.E.2d 297 (1967)
In Swain the plaintiff was injured by the defendants domesticated deer. The Court stated that, "t he gravamen of the cause of action in this event is not negligence, but rather the wrongful keeping of the animal with knowledge of its viciousness; and thus both viciousness and scienter are indispensable elements to be averred and proved." Id. , 269 N.C. 46, 51, 152 S.E.2d 297 301.
The Court also addressed the issue of notice to and between the owners and keepers. The Court stated, "the custody of a vicious animal is the custody of all joint keepers; and they are all jointly liable for the damage done by it. And, by the same reasoning, notice to one joint keeper is notice to all such." Id. 269 N.C. at 53, 152 S.E.2d at 303.
STATUTORY STRICT LIABILITY
Lee v. Rice 154 N.C.App. 471, 572 S.E.2d 219 (2002)
In Lee Plaintiff was injured by Defendant's pit bull. The Lee Court stated, "nothing else appearing, the keeper of a vicious animal is liable for injuries inflicted by it upon another. Section 67-4.4 of our General Statutes moreover provides that "[t]he owner of a dangerous dog shall be strictly liable in civil damages for any injuries or property damage the dog inflicts upon a person, his property, or another animal." N.C. Gen. Stat §67-4.4 (2001). Under section 67-4.1, an owner is defined as "any person or legal entity that has a possessory property right in a dog." N.C. Gen. Stat. §67-4.1(a)(3) 2001.
NC Bar Fights
The Charlotte, NC personal injury lawyers of Rosensteel Fleishman Car Accident & Injury Lawyers have help individuals across North Carolina injured by the negligence of bars and clubs in over serving their customers or the negligent acts of their employees.
As Charlotte and surrounding cities like Concord, Gastonia, and Monroe continue to grow so to does the city's nightlife. While Charlotte bars and clubs reap the financial benefits of increased nightlife they must also ensure the safety and well being of their customers. It is against the law in North Carolina to serve to the point of intoxication. It is a second violation to serve past the point of intoxication. Bars and clubs need to be held responsible when their customers get intoxicated on their premises and injure or kill other customers via bar fights or innocent bystanders via car accidents.
Mixing large numbers of people and significant amounts of alcohol can result in violent consequences. The owners of these bars and clubs are charged with ensuring the safety of their customers. Bouncers are typically employed to "keep the peace" between customers. Many times, however, it is the bouncers themselves that cause many of the injuries in NC bar fights. Whether it is inadequate training, overzealousness, or poor oversight, the owners of the bar are responsible for the acts of their employees.
The Charlotte, NC personal injury lawyers of Rosensteel Fleishman have help individuals across North Carolina injured by the negligence of bars and clubs in over serving their customers or the negligent acts of their employees.
North Carolina Slip and Fall
North Carolina Slip and Fall cases fall under the subset of the law of negligence called premises liability. Under premises liability the plaintiff attempts to hold the owner of the property responsible for the incidents which occur on their property. As pointed out in previous articles on premises liability the NC courts have held that property owners are not considered "insures" for all incidents. There must be some negligence on the part of the landowner which makes them responsible for the fall and resulting injury. Absent negligence, your slip and fall claim will be unsuccessful.
There is a lot of confusion both in the public and many in the legal community regarding what constitutes a legitimate claim for a slip and fall. What follows is an attempt by our Charlotte personal injury attorney to clear up any confusion by taking a look at the law in NC, and how it has been applied to common fact patterns.
Land Owners Duty
A landowner's duty is set forth clearly in Lorinovich v. K Mart Corp., 134 N.C.App. 158, 162, 516 S.E.2d 643, 646 (1999)(Review denied 351 N.C. 107, 541 S.E.2d 148 (1999):
Plaintiff was a lawful visitor on Defendant's premises and thus Defendant owed her a duty to exercise reasonable care to provide for her safety. This required Defendant to take reasonable precautions to ascertain the condition of the property and to either make it reasonably safe or give warnings as may be reasonably necessary to inform the invitee of any foreseeable danger… As a general proposition, there is no duty to protect a lawful visitor against dangers which are either known to him or so obvious and apparent that they reasonably may be expected to be discovered.
Open and Obvious
Barber v. Presbyterian Hospital 147 N.C.App. 86, 555 S.E.2d 303 (2001)
In Barber, Plaintiff was in Defendant's hospital and while looking for the coffee shop encountered a door which contained a drop down immediately on the other side. Plaintiff opened the door stepped through and fell, resulting in injury. The Mecklenberg County Superior Court granted Defendant's motion for directed verdict. The Court of Appeals reversed holding that questions as to whether hospital was negligent and visitor was contributory negligent were to be answered by the jury.
The Court stated that "case law has interpreted reasonable care to mean that a landowner must not unnecessarily expose a lawful visitor to danger, and the landowner must also give warning of hidden conditions and dangers of which the landowner has express or implied notice." Id. 147 N.C.App. 86, 89, 555 S.E.2d 303, 306 N.C.App. (2001) (citing Norwood v. Sherwin-Williams Co., 303 N.C. 462, 467 297 279 S.E.2d 559, 562 (1981).
Bolick v. Bon Worth, Inc, 150 N.C.App. 428, 562 S.E.2d 602 (2002).
In Bolick Plaintiff was injured after falling down a drop down outside the bathroom door she had moments before entered. In Bolick the "Plaintiff stated that she had not forgotten about the steps outside the bathroom." Id at 429. By the Plaintiff in Bolick stating she had full knowledge of the dangerous condition the Defendant had no duty to warn of the condition. There is no jury question of what a person should remember if a person admits to having knowledge.
Lorinovich v. K Mart Corp., 134 N.C.App. 158, 516 S.E.2d 643, (1999).
In Lorinovich the Plaintiff was injured when she tried to get a jar from the top shelf in Defendant's store. In reversing the Superior Courts decision for summary judgment the Court held that, "when a reasonable occupier of land should anticipate that a dangerous condition will likely cause physical harm to the lawful visitor, notwithstanding its known and obvious danger, the occupier of the land is not absolved from liability." Id. at 134 N.C.App. 158, 163, 516 S.E.2d 643, 646 (1999).
Contributory Negligence
The Court in Barber citing Norwood v. Sherwin-Williams Co. 303 N.C. 462, 468, 279 S.E.2d 559, 563 (1981) stated:

The basic issue with respect to contributory negligence is whether the evidence shows that, as a matter of law, plaintiff failed to keep a proper lookout for her own safety. The question is not whether a reasonably prudent person would have seen the platform had he or she looked but whether a person using ordinary care for his or her own safety under similar circumstances would have looked down at the floor.

The Barber Court went on to state at 147 N.C.App. at 94, 555 S.E.2d at 308 that:

Plaintiff testified that she looked straight ahead as she pushed the bar on the door and proceeded through the doorway. Defendant maintains that all of plaintiff's evidence points to her contributory negligence as a matter of law. It is not for us to say whether plaintiff behaved reasonably. We believe that reasonable men may differ as to whether plaintiff was negligent at all…. What would any reasonably prudent person have done under the same or similar circumstances? Only a jury may answer that question.
Mulford v. Cotton States Hotel Co. 213 N.C. 603, 197 S.E. 169 (1938)
In Mulford Plaintiff was injured when she fell at a drop down at an exit, which she had previously entered. In reversing the Appellate Courts Directed Verdict for Defendant on the issue of Plaintiff's negligence the Court went on to hold that:
The eye receives impressions through appearances only. It is conceivable that when plaintiff came out of the coffee shop these appearances were quite different-in fact, that is the unavoidable inference from her testimony. Not that the lights had been shifted or altered in their intensity, but the eyes of the observer had been shifted to an opposite direction, and the incidence of the light upon the eye and upon the objects visualized was different. We get our impressions of the shape of objects and the continuity of surfaces largely from the disposition of light and shadow, although color sometimes plays a part. Usually the stereoscopic effect, afforded by vision with both eyes, gives us a sense of perspective-of the relative positions and distances of objects. But this effect is not of much service when we are dealing with flat surfaces, which, under the lighting conditions, may present an appearance of continuity. These things are matters of common knowledge.
NC Eminent Domain
Property rights are central to the American ideal of freedom. When the government seeks to deprive a citizen of his or her property rights it is a serious Constitutional issue.
The Fifth Amendment of the Bill of Rights clearly states:
No person shall … be deprived of life, liberty, or property, without due process of law; nor shall private property be taken for public use, without just compensation.
The question, of course, is: What is "just compensation"? The government would like you to believe that whatever number they offer is "just compensation". At Rosensteel Fleishman, we don't believe that private citizens should be subject to the Eminent Domain laws at the whim of the government. We believe that the Constitution grants you property rights and that you should protect those rights even if it means going to court.
Some property owners wish to block the Eminent Domain taking by going to the courts. Others simply want to get a fair price for a piece of land that they own. Whether the government plans to take your land, make it less valuable by blocking entrance or exit, or establishing an easement over your land, you deserve a full market value for your property.
At Rosensteel Fleishman an Eminent Domain attorney will ensure that you get just compensation under the Constitution. Typically there is no up-front fee for the use of our services and we offer a free initial consultation. If your property rights are in danger because of a government taking contact us to discuss your rights.
Speak to a Charlotte, NC Lawyer about your Premises Liability Case Today
Our Charlotte, NC personal injury lawyers have won millions of dollars for clients all over North Carolina. Whether you were injured in an auto accident or a slip and fall, our job is to attain the best result possible for each individual client. Whether that is through a settlement, an arbitration, or a jury trial, the client is informed and in control from start to finish. Premises liability cases are very fact specific. A slight fact variation will change the entire case. As such, it is suggested you speak with an experienced personal injury lawyer to discuss your rights.
Call (704) 714-1450 to make an appointment to speak with a Charlotte personal injury attorney, or stop by the office during regular business hours. We understand that the last thing you need to do at this time is miss a doctor's appointment or more time from work. We will schedule an appointment that meets your needs.