Suffered an Injury and Need a Lawyer in York Road?
Accidents and injuries can be life-altering events. The emotional, physical, and financial toll they take can be overwhelming. If you're grappling with the aftermath of an injury in the York Road area, seeking legal representation is vital. By partnering with an experienced legal professional, you can navigate the complexities of the legal system and ensure you receive the compensation you deserve.
Choosing the right attorney in York Road is essential. The legal maze of personal injury and car accident cases requires meticulous attention to detail, vast knowledge, and formidable negotiating skills. It's crucial to collaborate with a firm that has a deep understanding of North Carolina's legal terrain and a proven track record in the York Road area.
Residents of York Road and the surrounding areas have a reliable legal ally in Rosensteel Fleishman Car Accident & Injury Lawyers. With a robust presence in the region, they have assisted countless individuals in recovering from accidents and securing their rightful claims.
Looking for an Accident or Injury Lawyer Near York Road in Charlotte?

For those residing in York Road and facing the daunting aftermath of an accident, there's solace in knowing that premier legal support is just around the corner. Entrusting your case to a renowned law firm can significantly alleviate the stress accompanying such traumatic events.
Rosensteel Fleishman Car Accident & Injury Lawyers have carved a niche in the York Road area and greater Charlotte, NC region, offering impeccable services for accident and injury-related cases. With an unwavering commitment to their clients and a stellar reputation, they've been the go-to firm for countless residents seeking justice.
Call our law firm today at
704-714-1450
for your free consultation with a local York Road attorney
What Types of Accident Cases Does Your Firm Handle in York Road?

While accidents are unfortunately a common occurrence, the nature and nuances of each case can differ vastly. From vehicular accidents to medical malpractices, each category demands a unique legal approach. Rosensteel Fleishman Car Accident & Injury Lawyers are proficient in managing a broad spectrum of accident cases in York Road.
Car Accident Lawyer in York Road
Automobile accidents can leave victims grappling with debilitating injuries, mounting medical bills, and a quagmire of insurance claims. In York Road, having a seasoned car accident lawyer can make all the difference in ensuring victims get fair compensation. At Rosensteel Fleishman, they focus extensively on car accident cases, leveraging their vast experience to safeguard their client's interests.
York Road Personal Injury Attorney
The fallout from personal injuries can be multifaceted and extensive. Whether it's due to a slip and fall or a product defect, the legal intricacies can be daunting. Thankfully, York Road residents can turn to the expertise of Rosensteel Fleishman. Their team of attorneys is well-versed in personal injury law, ensuring that victims receive the recompense they're entitled to.
York Road Truck Accident Lawyer
Truck accidents, with their heightened degree of damage and complexity, require a specific legal approach. Victims often face colossal medical expenses and significant recovery time. Rosensteel Fleishman's attorneys in York Road are experienced in handling these intricate cases, tirelessly working to secure favorable outcomes for their clients.
Medical Malpractice Injuries in York Road
Trust is the cornerstone of the patient-doctor relationship. When that trust is breached due to negligence, the consequences can be devastating. In York Road, those who believe they've been victims of medical malpractice can lean on Rosensteel Fleishman for legal guidance. Their proficient team ensures that justice is served and clients are compensated for any wrongdoing.
Free Consultation with a York Road Lawyer Near You

Embarking on a legal journey can be intimidating. Understanding this, Rosensteel Fleishman offers free consultations to residents of York Road. This gesture underscores their commitment to the community, ensuring everyone has access to premier legal advice.
Whether it's understanding the nuances of your case or gauging its merit, these consultations are an invaluable asset. For residents of York Road, this is an opportunity to converse with some of the top-rated attorneys in Charlotte, NC.
Lastly, a free consultation offers peace of mind. Before making any commitment, individuals can gauge the expertise of Rosensteel Fleishman and discern their approach to handling cases. It's a testament to the firm's confidence in its ability to serve the residents of York Road impeccably.
Learn About Our York Road Injury Law Firm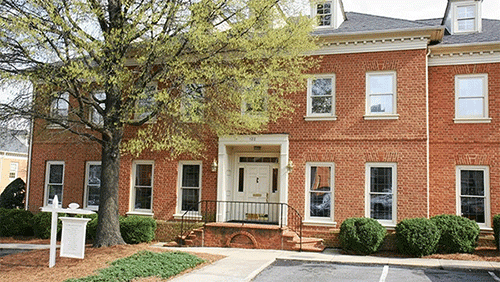 Choosing a legal partner in your time of need is a pivotal decision. Rosensteel Fleishman Car Accident & Injury Lawyers have consistently emerged as the preferred choice for many in the York Road area. Their reputation is built on a foundation of integrity, expertise, and unparalleled client service.
While their prowess in the courtroom is noteworthy, it's their client-centric approach that truly sets them apart. The attorneys, including Attorney Matthew Fleishman and Attorney Corey Rosensteel, prioritize the needs of their clients, ensuring they are well-informed and comfortable throughout the legal process.
Rosensteel Fleishman's contributions extend beyond the courtroom. Their active involvement in the York Road community has cemented their reputation as not just top-notch lawyers but also responsible and caring citizens of Charlotte, NC.
Directions to Our Charlotte Law Firm from York Road
Nestled conveniently in the heart of Charlotte, Rosensteel Fleishman Car Accident & Injury Lawyers is easily accessible from York Road. Their strategic location is a testament to their commitment to serve the residents of this area seamlessly.
For those in York Road seeking legal representation, a trip to their office provides an opportunity to experience their unparalleled service firsthand. While the actual route might vary based on your specific location in York Road, the office's address remains a beacon: 132 N McDowell St, Charlotte, NC 28204.
Speak to a York Road Injury Lawyer About Your Accident Today

Every moment counts after an accident. Acting swiftly can make all the difference in securing a favorable outcome. The attorneys at Rosensteel Fleishman urge residents of York Road not to delay in seeking legal advice. Their team stands ready to assist, ensuring that victims' rights are upheld and they receive the compensation they deserve.
This is more than just a legal endeavor. It's about justice, healing, and ensuring that the trauma of an accident doesn't overshadow the rest of one's life. If you or a loved one in York Road find yourself in such a predicament, don't hesitate. Reach out to Rosensteel Fleishman at 1-704-714-1450. It could be the call that changes your life.
Discover the Vibrant Community of York Road Near You Today

York Road, a picturesque and vibrant neighborhood in South Charlotte, is a gem within the greater Charlotte, NC area. The community thrives on its rich history, cultural vibrancy, and the warmth of its residents. Its strategic location offers the perfect balance of urban conveniences and suburban tranquility.
Being a part of the expansive Charlotte, NC region, York Road residents enjoy the best of both worlds. The bustling city life of Charlotte is just a stone's throw away, while the serene environs of York Road offer respite from the urban hustle.
The community's growth has been phenomenal, and its future looks even brighter. With a mix of modern amenities and a touch of old-world charm, York Road is an ideal place for families, young professionals, and everyone in between.
For those unfamiliar with this neighborhood, a visit is highly recommended. Experience the warmth, explore the local attractions, and immerse yourself in the distinct charm that York Road offers.
Additional Local Communities