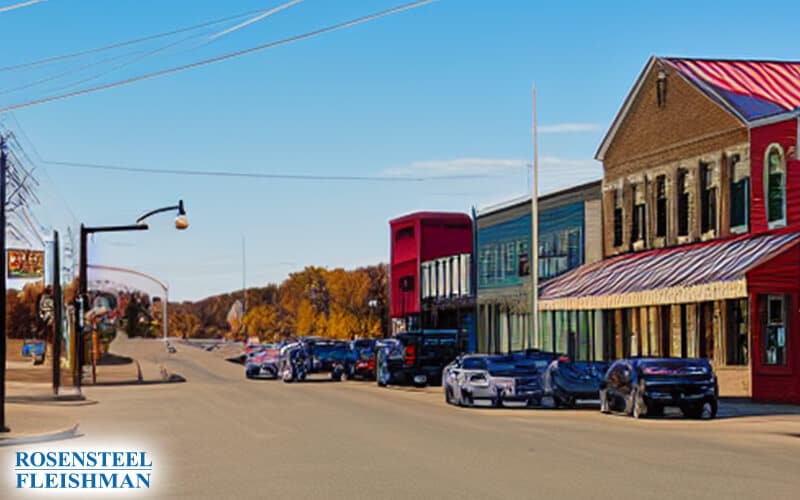 Hurt and Need a Personal Injury Attorney in Stanfield?
If you're facing the aftermath of an injury in Stanfield, navigating the legal landscape can be daunting. Rosensteel Fleishman Car Accident & Injury Lawyers, based near Charlotte, NC, offers comprehensive legal support for such challenging times. Their experienced team understands the complexities of personal injury cases and is committed to providing personalized attention to each client. With their extensive knowledge and compassionate approach, they stand ready to guide you through the legal process, ensuring your rights are protected and your voice is heard.
In Stanfield, where community values and personal connections matter, having a law firm that appreciates the local dynamics is crucial. Rosensteel Fleishman blends professional legal expertise with a deep understanding of the Stanfield community's needs. Whether you're dealing with the repercussions of a car accident, workplace injury, or other personal injury scenarios, their team approaches each case with a dedication to securing the best possible outcome for their clients.
Choosing the right lawyer can make a significant difference in the resolution of your case. Rosensteel Fleishman Car Accident & Injury Lawyers in Stanfield are not just attorneys; they are advocates who work tirelessly to ensure your case is handled with the utmost care and professionalism. Their commitment to client satisfaction is evident in their approach to every case, making them a trusted choice for legal representation in the Stanfield area.
Looking for an Accident or Injury Attorney Nearby in Stanfield?

Finding a reliable and skilled accident or injury attorney in the Stanfield area is a critical step in ensuring your legal rights are upheld. Rosensteel Fleishman Car Accident & Injury Lawyers, located near Charlotte, NC, offers a team of highly experienced attorneys who focus on personal injury law. Their expertise in handling a range of accident cases ensures that clients receive top-notch legal representation, tailored to the unique circumstances of each case.
The law firm's approach to personal injury cases in Stanfield is rooted in a deep understanding of the emotional and physical toll these situations can take. They strive to make the legal process as smooth and stress-free as possible, providing clear communication and compassionate support every step of the way. Whether you are dealing with the aftermath of a vehicle accident, a workplace incident, or another type of personal injury, Rosensteel Fleishman's dedicated team is equipped to handle your case with the care and attention it deserves.
Call our law firm today at
704-714-1450
for your free consultation with a local Stanfield attorney
What Types of Accident Cases Does Your Firm Handle in Stanfield?

Rosensteel Fleishman Car Accident & Injury Lawyers offer comprehensive legal services for a variety of accident cases in Stanfield. Their expertise extends to a broad spectrum of personal injury cases, ensuring that no matter the nature of your accident, you have access to experienced legal counsel. The firm handles cases ranging from vehicular accidents to workplace injuries, each with the same level of dedication and expertise.
Car Accident Lawyer in Stanfield
In the event of a car accident in Stanfield, Rosensteel Fleishman provides expert legal representation to navigate the complexities of such cases. They understand the nuances of North Carolina's traffic and insurance laws, ensuring that your case is handled with the utmost proficiency. The firm's car accident lawyers are well-versed in dealing with insurance companies and advocating for fair compensation for their clients.
Stanfield Personal Injury Attorney
Rosensteel Fleishman's personal injury attorneys are dedicated to representing Stanfield residents who have suffered injuries due to the negligence of others. They handle a range of personal injury cases, from slip and fall accidents to more complex liability issues. The firm's attorneys work diligently to ensure that clients receive the compensation they deserve for their injuries, medical expenses, lost wages, and other damages.
Stanfield Truck Accident Lawyer
Truck accidents can be particularly devastating, and the intricacies surrounding them require specific legal knowledge. Rosensteel Fleishman's truck accident lawyers in Stanfield are well-equipped to handle such cases, offering expert guidance through the legal proceedings and working tirelessly to secure a favorable outcome for their clients.
Medical Malpractice Injuries in Stanfield
The firm also addresses medical malpractice cases in Stanfield, providing legal support to those who have suffered due to medical errors or negligence. Their attorneys understand the complexities of medical malpractice laws and work closely with clients to build a strong case, advocating for their right to fair compensation.
Free Consultation with a Stanfield Lawyer Near You

Rosensteel Fleishman offers free consultations for individuals in Stanfield seeking legal advice on personal injury matters. This no-obligation consultation is an opportunity to discuss your case with an experienced attorney, gain insights into your legal options, and understand the potential pathways for your case. The firm's commitment to accessibility and client-focused service is evident in their willingness to provide these consultations, ensuring that everyone has the opportunity to seek legal guidance.
Learn About Our Stanfield Injury Law Firm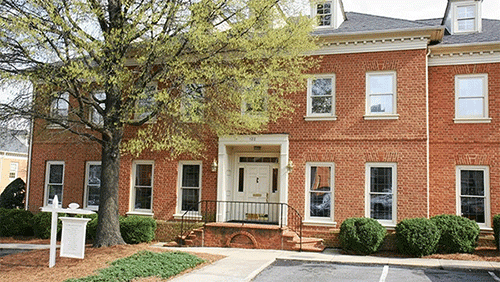 Rosensteel Fleishman Car Accident & Injury Lawyers, situated near Charlotte, NC, are renowned for their commitment to clients in Stanfield, backed by a wealth of experience in personal injury law. Led by respected attorneys Matthew Fleishman and Corey Rosensteel, the firm excels in providing personalized legal services tailored to the unique needs of each case. Recognizing the importance of community ties in Stanfield, they have built a reputation for empathetic client support, transparent communication, and a deeply client-centered approach. Their expertise spans a range of personal injury cases, making them a trusted choice for those seeking dedicated and knowledgeable legal representation.
In addition to their legal acumen, Rosensteel Fleishman's convenient location near Charlotte ensures easy access for Stanfield residents. Their office, equipped with the latest legal technology, underscores their commitment to efficient and effective legal service. This strategic location, combined with their focus on impactful and positive client experiences, cements their position as a leading law firm in the Stanfield area. Their approach goes beyond legal victories; it's about making a meaningful difference in the lives of their clients, providing assurance and support through challenging times.
Directions to Our Charlotte Law Firm from Stanfield
For residents of Stanfield seeking legal representation at Rosensteel Fleishman Car Accident & Injury Lawyers, the journey to their office in Charlotte is straightforward. The Charlotte law firm is located at 132 N McDowell St, Charlotte, NC 28204, a convenient short trip from Stanfield. Their central Charlotte location underscores Rosensteel Fleishman's commitment to serving clients from Stanfield and the surrounding areas with ease and convenience.
Speak to a Stanfield Injury Lawyer About Your Accident Today

If you're in Stanfield and have been involved in an accident, don't hesitate to reach out to Rosensteel Fleishman Car Accident & Injury Lawyers. Their team of experienced attorneys is ready to assist you with your case and provide the legal support you need. Contact them at 1-704-714-1450 to schedule a free consultation and take the first step towards securing your legal rights.
Discover the Vibrant Community of Stanfield Trial Lawyer Near You Today

Stanfield is a town in Stanly County, North Carolina, United States. The population was 1,486 at the 2010 census. If you are thinking of moving to this town, there are several things to consider. The following article will go over a few of those factors. You should also check out local real estate listings in Stanfield to find the right property for you. You can also read our Stanfield, North Carolina real estate guide to find a great deal.
If you are planning a trip to Stanfield, North Carolina, you may want to look up the area's other towns and cities. These towns are only a few miles away and can give you a better feel for the area. You can find several attractions in these small towns within a hundred, fifty, and thirty-mile radius. If you are visiting Stanfield for the first time, it might be a good idea to check out local businesses in the surrounding area.
If you are looking for local businesses, you should check out the town hall in Stanfield. It is located at the address above, and has customer service and a schedule for meetings. The town hall is also a great place to get information about city events. They will have information on local businesses in the area, and can assist you with any questions or concerns that you may have. These are just some of the benefits of living in Stanfield, North Carolina.
Additional Local Communities