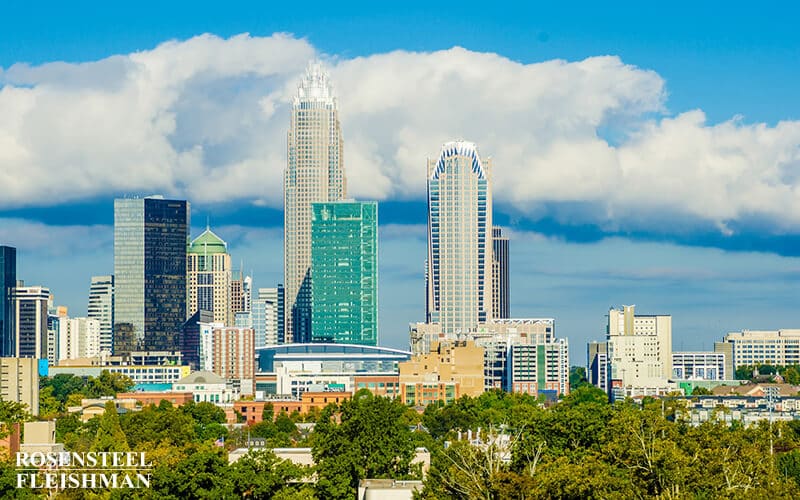 Have You Been Injured and Need an Attorney in SouthPark?
Accidents can happen anywhere, even in places as familiar as SouthPark in South Charlotte. While SouthPark is known for its shopping, dining, and community activities, it's also an area where daily life can sometimes be interrupted by unexpected events. When accidents or injuries disrupt your plans, finding a trustworthy attorney to guide you through the aftermath can be invaluable.
Being part of the larger Charlotte, NC community, SouthPark residents and visitors deserve access to professional legal representation. And in times of need, Rosensteel Fleishman Car Accident & Injury Lawyers have been there to offer their expertise. With Attorney Matthew Fleishman and Attorney Corey Rosensteel at the helm, this law firm has built a reputation for providing sound legal advice and dedicated support. For anyone in North Carolina looking for reliable lawyers, especially following an accident, Rosensteel Fleishman is a go-to choice. Their experience and client-first approach have made them stand out in the Charlotte legal landscape.
Looking for a Trusted Accident or Injury Attorney in SouthPark?

In SouthPark, life can be unpredictable. One minute you're enjoying the neighborhood, and the next, you might be facing an unexpected accident or injury. During these times, it's vital to have a skilled attorney by your side to help you navigate the legal challenges that come your way. Rosensteel Fleishman has steadily built its reputation in the Charlotte area as a reliable law firm, known for their commitment and professionalism in representing their clients.
Their team's dedication goes beyond just legal representation; they genuinely care about the well-being of their clients. They work diligently to ensure that those who come to them for assistance feel supported and confident throughout the legal journey. For SouthPark residents and visitors alike, knowing that a firm like Rosensteel Fleishman is nearby provides peace of mind, ensuring they're never alone in tackling their legal challenges.
Call our law firm today at
704-714-1450
for your free consultation with a local SouthPark attorney
What Types of Accident Cases Does Rosensteel Fleishman Handle in SouthPark?

Accidents, whether minor or severe, can be incredibly stressful. Each accident type has its legal nuances, making it crucial to have a knowledgeable attorney at your side. In SouthPark, folks have come to recognize Rosensteel Fleishman as a reliable resource when dealing with diverse accident cases. Their team doesn't just provide legal counsel; they offer a guiding hand through challenging times, no matter the accident type.
Car Accident Lawyers in SouthPark
SouthPark's bustling streets see a mix of locals and tourists daily, which unfortunately means occasional car accidents. Handling the subsequent steps, from dealing with insurance companies to the possibility of court cases, can be overwhelming for many. That's where the Rosensteel Fleishman law firm steps in. Their car accident attorneys leverage their years of experience to offer sound guidance, ensuring that those affected have an ally during such trying times.
SouthPark Personal Injury Attorney
Personal injuries aren't limited to road mishaps. Whether it's an unexpected fall at a popular store, an incident during a community event, or even workplace-related, these situations demand adept legal handling. Rosensteel Fleishman's seasoned team excels in personal injury law, working relentlessly to make sure that SouthPark residents get the legal support they deserve.
SouthPark Truck Accident Lawyer
A collision with a truck can be especially traumatic due to the vehicle's sheer size. Such incidents carry their own set of legal intricacies. Rosensteel Fleishman's truck accident attorneys are trained to address these specific challenges, ensuring that victims of truck accidents get the meticulous legal care they need.
Medical Malpractice Injuries in SouthPark
Patients place immense trust in their healthcare providers. But when things go awry, the emotional and physical toll can be immense. For those in SouthPark who feel they've been a victim of medical negligence, turning to Rosensteel Fleishman is a wise move. They offer not only expert legal counsel but also the compassionate support needed during such sensitive times.
Free Consultation with a SouthPark Lawyer

Experiencing an accident or facing a legal issue can lead to a whirlwind of concerns and questions. Where does one even begin? Thankfully, for SouthPark residents, there's a trusted name that stands out: Rosensteel Fleishman. Known for their commitment to offering clarity in complex legal situations, this firm provides complimentary consultations for those seeking guidance.
What sets Rosensteel Fleishman apart is not just their expertise, but their approach. Their team is dedicated to breaking down legal challenges in a manner that's comprehensible and actionable. They believe in empowering their clients with knowledge, ensuring they feel confident in every step they take. If you're in SouthPark and need a guiding hand through your legal journey, don't hesitate. Reach out to Rosensteel Fleishman at 1-704-714-1450 today, and take the first step towards resolution.
Get to Know Rosensteel Fleishman Law Firm in SouthPark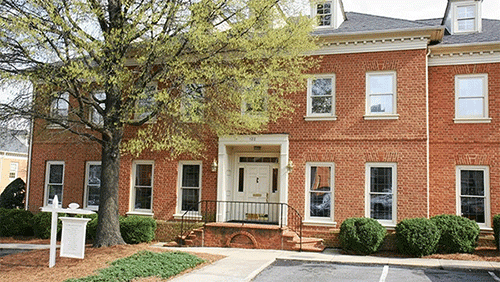 When it comes to legal representation in SouthPark, few names resonate as strongly as Rosensteel Fleishman. Nestled within the bustling heart of Charlotte, their office has become a beacon of hope for many in the South Charlotte region. But what truly sets them apart isn't just their impressive legal track record—it's their genuine passion for the community they serve.
At its core, Rosensteel Fleishman's ethos revolves around two main pillars: a thorough commitment to their clients and an unyielding pursuit of justice. This isn't just a firm that processes cases; they invest time and effort into understanding each client's unique situation, ensuring that they receive not only top-notch legal advice but also the support they need throughout the process. It's this blend of professionalism with a personal touch that makes Rosensteel Fleishman a cherished entity in SouthPark and the broader South Charlotte community.
How to Get to Our Charlotte Office from SouthPark
Rosensteel Fleishman's strategic location at 132 N McDowell St, Charlotte, NC 28204, ensures that they remain accessible and committed to the communities they serve, including SouthPark. Reaching out to them is straightforward, a reflection of their ethos to remain available and helpful.
Reach Out to a SouthPark Accident Lawyer Today

In the wake of an accident, the journey towards clarity and resolution can feel daunting. But with Rosensteel Fleishman in SouthPark, you're not alone. Their team of seasoned attorneys is dedicated to guiding you every step of the way, providing the expertise and reassurance you need during such challenging times.
So, if you're seeking both legal excellence and a genuine commitment to your well-being, don't hesitate. Dial 1-704-714-1450 to connect with Rosensteel Fleishman today. Because peace of mind isn't just a wish, it's a phone call away.
Discover the Heartbeat of SouthPark in South Charlotte

Nestled within the larger expanse of South Charlotte, SouthPark is more than just a geographical pinpoint; it's a living, breathing embodiment of the city's diverse character. A harmonious blend of modernity and tradition, this neighborhood seamlessly merges bustling urban activity with tranquil suburban charm.
As you wander its streets, you're met with a plethora of shopping destinations that range from boutique stores to upscale malls, each providing a unique shopping experience that's hard to find elsewhere in Charlotte. But SouthPark isn't just about retail therapy. The area boasts an array of culinary establishments that cater to a spectrum of tastes—whether you're in the mood for gourmet dining or a cozy café experience, SouthPark has it all.
Beyond the commercial allure, the community is dotted with verdant parks that serve as a serene escape from the daily hustle. These green spaces are often abuzz with families, joggers, and nature enthusiasts, reflecting the close-knit community spirit that SouthPark takes pride in. Add to this the numerous community events, gatherings, and cultural festivities that frequently adorn SouthPark's calendar, and you have a neighborhood that truly represents the heartbeat of South Charlotte. In essence, SouthPark is more than just a place to live—it's a place to truly experience and relish the vibrant life that Charlotte, NC, has to offer.
Additional Local Communities