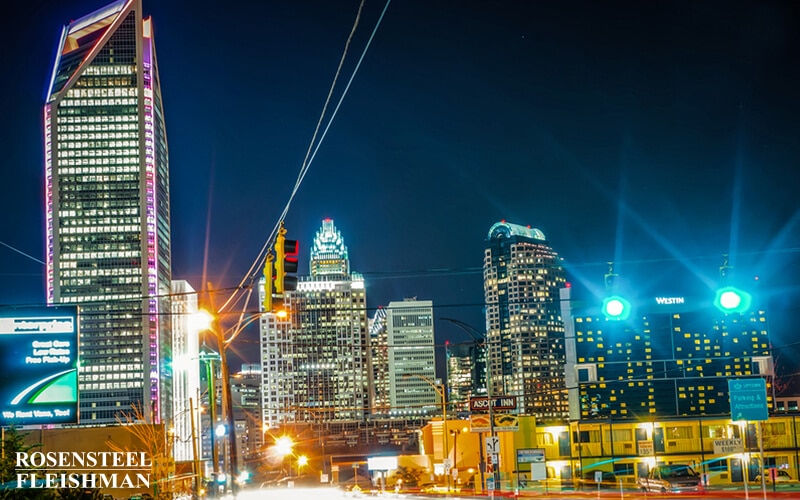 Injured and Looking for a Top Rated Lawyer in Sedgefield?
When life takes an unexpected turn due to accidents or personal injuries, the journey to recovery often entails more than just physical healing. The complexities that arise, particularly in the legal world, require expertise, especially in the bustling locale of Charlotte, NC. It's not just about the immediate aftermath, but the long-term impact such incidents have on one's life, be it through piled-up medical bills, lost job opportunities, or the mental strain that shadows these events.
Amidst this chaos, finding a competent lawyer in Sedgefield who understands the nuances of North Carolina law becomes imperative. With Charlotte's ever-evolving legal landscape, it's crucial to have a law firm on your side that's both rooted in experience and updated with the latest legislative changes. Early legal intervention can make a significant difference. It ensures evidence is preserved, witnesses are approached promptly, and your case stands on firm ground, paving the way for the justice and compensation you deserve.
Looking for an Lawyer Nearby in Sedgefield

In the bustling neighborhood of Sedgefield, accidents and personal injuries, sadly, are not uncommon. However, finding the right representation can make all the difference in achieving a favorable outcome. With numerous law firms in the Charlotte, NC area, it's crucial to identify one with a proven track record in accident and injury cases.
Rosensteel Fleishman Car Accident & Injury Lawyers have been at the forefront of offering legal services in the South Charlotte region, helping countless individuals in Sedgefield secure justice. Their experience in the industry is unparalleled, and their dedication to their clients' well-being is commendable.
Call our law firm today at
704-714-1450
for your free consultation with a local Sedgefield attorney
What Types of Accident Cases Does Your Firm Handle in Sedgefield?

Accidents come in various forms, and so does the expertise required to handle their claims. Rosensteel Fleishman Car Accident & Injury Lawyers have a vast array of experience in diverse accident cases in the Sedgefield area. Be it a vehicular collision or a slip on a wet supermarket floor, their team has the expertise to handle them.
Car Accident Lawyer in Sedgefield
Vehicle accidents can be traumatic, often leading to severe injuries or, in unfortunate circumstances, fatalities. Understanding the intricacies of car accident claims in North Carolina, particularly in the Sedgefield area, is vital. Rosensteel Fleishman Car Accident & Injury Lawyers have consistently demonstrated their commitment to helping accident victims get the justice they deserve.
Sedgefield Personal Injury Attorney
Beyond vehicle-related accidents, personal injuries can stem from various situations. It could be a dog bite, a fall on someone else's property, or a faulty product leading to injuries. In Sedgefield, Rosensteel Fleishman Car Accident & Injury Lawyers stand out for their dedication to ensuring that personal injury victims get fair compensation.
Sedgefield Truck Accident Lawyer
Truck accidents are particularly severe due to the sheer size and weight of these vehicles. If you or a loved one has been involved in a truck accident in Sedgefield, it's crucial to seek a lawyer who understands the complexities of these claims and the regulations surrounding trucking in North Carolina.
Medical Malpractice Injuries in Sedgefield
Medical professionals are trusted to provide care and healing, but sometimes they fall short, leading to malpractice injuries. Navigating the legal realm of medical malpractice is intricate, making it imperative to rely on experienced professionals familiar with the laws in North Carolina.
Free Consultation with a Sedgefield Lawyer Near You

Understanding the legal intricacies after an accident or injury can be overwhelming. With terms, processes, and procedures that might seem foreign, many individuals often feel lost in the shuffle. This is where Rosensteel Fleishman steps in. Recognizing the importance of early guidance, they provide residents of Sedgefield, and the surrounding Charlotte, NC area, with free consultations.
Having the opportunity to discuss a case without the initial financial burden can be a game-changer. Not only does this offer potential clients insight into their situation, but it also showcases the professionalism and dedication of the Rosensteel Fleishman team. For anyone in Sedgefield or nearby communities, this gesture is a testament to their commitment to serving the community and helping individuals find clarity in challenging times.
Learn About Our Sedgefield Injury Law Firm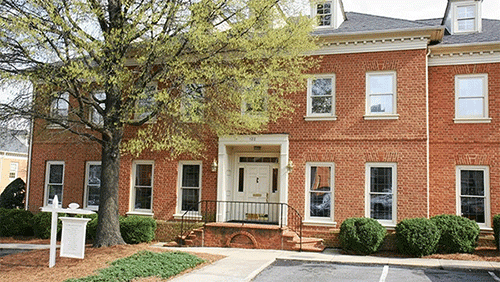 When it comes to seeking legal representation in the Charlotte, NC area, there's no shortage of options. However, not all law firms stand out in the way Rosensteel Fleishman does. This isn't just a law firm; it's an institution, known for its dedication to its clients and a long-standing track record of success in injury-related cases.
Having an office nestled in the heart of Charlotte, Rosensteel Fleishman has earned the trust and respect of countless Sedgefield residents and those throughout North Carolina. Their seasoned team, led by Attorney Matthew Fleishman and Attorney Corey Rosensteel, combines expertise with compassion, ensuring that their clients not only receive top-tier legal advice but also feel supported throughout the entire process. It's no wonder they are highly regarded and recommended by many in the Sedgefield community.
Directions to Our Charlotte Law Firm from Sedgefield
At Rosensteel Fleishman, accessibility is key. Located in the heart of Charlotte, their offices are conveniently positioned for clients from Sedgefield and surrounding areas. Situated at 132 N McDowell St, Charlotte, NC 28204, reaching out for their expertise has never been easier.
Taking Action by Speaking With a Sedgefield Injury Lawyer Today

Accidents can hit hard, often turning everyday life upside down. When faced with such challenging times, it's crucial to act quickly and seek legal guidance. Having a proficient legal team, like Rosensteel Fleishman Car Accident & Injury Lawyers, can make all the difference in navigating the path to potential compensation.
For residents of Sedgefield and the wider Charlotte, NC area, having a trusted and experienced law firm is essential. By contacting Rosensteel Fleishman at 1-704-714-1450, individuals can get invaluable advice and begin their journey to addressing the legal aspects of their situation. It's not just about compensation; it's about finding a way to move forward after life's unexpected turns.
Discover the Amazing Community of Sedgefield Near You Today

Sedgefield, nestled in the lively region of South Charlotte, offers an enticing mix of cultural heritage and modern charm. As one of the city's storied neighborhoods, its roots run deep, with historical landmarks and preserved architectural gems that serve as reminders of its rich past. But Sedgefield isn't just about nostalgia; it's a place where innovation meets tradition.
From its picturesque parks and green spaces that offer a serene escape from the urban hustle, to its trendy boutiques and eateries that reflect the city's evolving culinary landscape, there's a dynamic energy that permeates Sedgefield. Community events, local markets, and festivals further amplify the neighborhood's appeal, bringing residents together in celebration of their shared history and future.
The tree-lined streets are home to a diverse community that values connection and collaboration. Children playing, neighbors chatting, and local businesses thriving characterize the daily life in Sedgefield. Among these businesses, Rosensteel Fleishman stands as a pillar of trust and professionalism, offering its legal expertise to those in need, ensuring that the spirit of Sedgefield remains strong, cohesive, and forward-looking.
Additional Local Communities