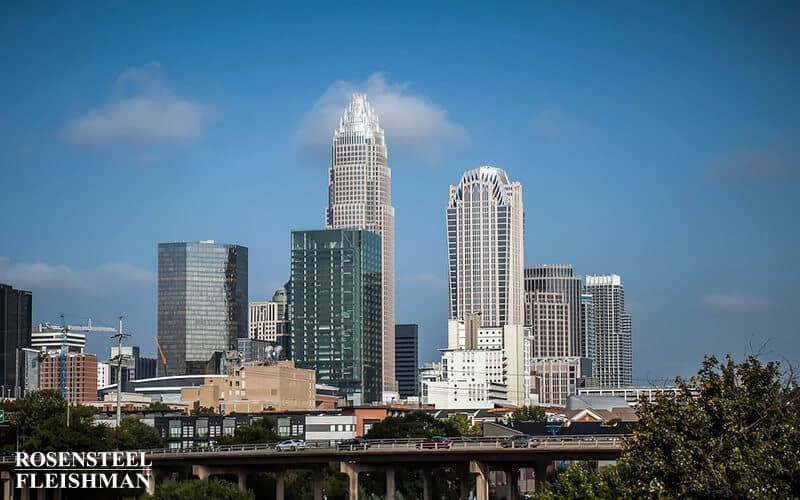 Have You Been Injured and Need an Attorney in Raeburn?
Accidents can transform lives in an instant. One minute you're driving home from work in Raeburn, and the next, you're dealing with insurmountable medical bills, car repairs, and emotional distress. When the unexpected occurs, it's essential to have a legal advocate on your side. Rosensteel Fleishman Car Accident & Injury Lawyers are authorities in personal injury and car accident law, tirelessly advocating for their clients in Raeburn and throughout South Charlotte.
Legal support becomes a cornerstone during these challenging times, providing more than just the possibility of financial compensation. It offers peace of mind and a sense of justice, vital ingredients for emotional and physical recovery. With an office conveniently located in Charlotte, NC, Rosensteel Fleishman is easily accessible to residents of Raeburn, reinforcing their commitment to community-based legal assistance.
It's not just about filing paperwork or arguing in court; it's about focusing on the individual aspects of each case to ensure that justice is served. The firm's professional and experienced lawyers are attentive to the nuances that make each case unique, paving the way for tailored legal solutions.
Looking for an Accident or Injury Attorney Nearby in Raeburn?

When it comes to finding a reliable accident or injury attorney in Raeburn, you don't want to compromise. Many individuals make the mistake of opting for the first name they come across in a desperate attempt to seek justice. However, a prudent choice in legal representation can mean the difference between a favorable outcome and a lifetime of regret.
Rosensteel Fleishman is a top-rated law firm that offers its high-caliber services in the Raeburn area. They are not just popular among their clients but also respected within the legal community of North Carolina. With a proven track record in personal injury and car accident law, they are well-equipped to handle your case with the utmost professionalism.
Call our law firm today at
704-714-1450
for your free consultation with a local Raeburn attorney
What Types of Accident Cases Does Your Firm Handle in Raeburn?

Legal needs can differ drastically from one person to the next, especially in the realm of personal injury and car accidents. It's essential to choose a law firm capable of managing a diverse range of cases. Rosensteel Fleishman focuses on multiple areas of law that affect residents in Raeburn and the greater Charlotte area.
Car Accident Lawyer in Raeburn
Car accidents can happen when you least expect them, leaving you overwhelmed and in need of prompt legal help. The firm's attorneys are proficient in handling car accident claims in Raeburn, providing comprehensive legal support from the initial consultation through resolution. Their experience in navigating the complex landscape of North Carolina's car accident laws ensures that you will receive appropriate compensation for your suffering.
Raeburn Personal Injury Attorney
Physical and emotional injuries can be devastating, often requiring long-term care and a substantial financial burden. The team at Rosensteel Fleishman provides a meticulous approach to personal injury cases, advocating aggressively for client rights. Whether it's a slip and fall accident or a more severe injury, the firm's attorneys are prepared to guide you through the legal maze.
Raeburn Truck Accident Lawyer
The aftermath of a truck accident usually presents intricate legal challenges due to the severe nature of injuries and the involvement of multiple parties. Rosensteel Fleishman's lawyers offer their expertise in truck accident cases, meticulously gathering evidence and building a robust argument for your compensation.
Medical Malpractice Injuries in Raeburn
When medical professionals fail to provide the standard of care expected, the results can be life-altering. Rosensteel Fleishman extends their legal services to victims of medical malpractice in Raeburn, helping them secure the compensation they rightfully deserve. With a deep understanding of the intricacies involved in medical malpractice claims, the firm stands as an unwavering support for those in need.
Free Consultation with a Raeburn Lawyer Near You

When grappling with the ramifications of an accident, the last thing you need is financial strain from legal fees. That's why Rosensteel Fleishman offers free initial consultations for Raeburn residents. It's a no-obligation opportunity to discuss your case with an experienced attorney and to explore the options available to you.
Legal matters can be intricate, necessitating a well-planned strategy for tackling the challenges ahead. During the free consultation, the attorneys at Rosensteel Fleishman invest time in understanding your situation, offering preliminary advice that can be invaluable in decision-making.
The free consultation is not just a formal procedure but a cornerstone of the firm's client-focused approach. It serves as an initial step in forming a relationship built on trust and transparency, vital components for any successful legal undertaking.
Learn About Our Raeburn Injury Law Firm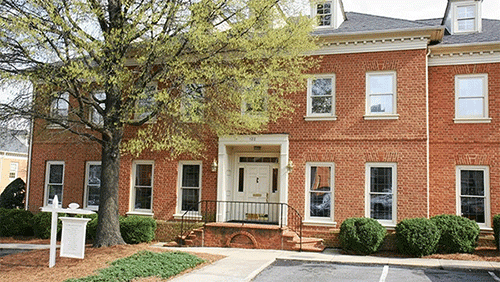 Rosensteel Fleishman is not just another law firm. Founded by Attorney Matthew Fleishman and Attorney Corey Rosensteel, it has earned a reputation as an authority in the field of personal injury and car accident law. Conveniently located in Charlotte, NC, their offices are just a short drive away for residents of Raeburn and South Charlotte.
When you're represented by Rosensteel Fleishman, you're not just another case number; you're treated with the individual attention and care you deserve. Every case is handled with meticulous detail and foresight, ensuring that clients have the best possible chances for a successful outcome.
The firm is deeply rooted in the community, engaging in various local initiatives and continually seeking ways to give back. It's not just about legal representation; it's about creating a safer, more equitable community for everyone in Raeburn and the surrounding areas.
Directions to Our Charlotte Law Firm from Raeburn
At Rosensteel Fleishman, the goal is to make the firm's Charlotte law office as accessible as possible for clients in Raeburn and the surrounding areas. Though not providing actual directions, suffice it to say that the office is conveniently located at 132 N McDowell St, Charlotte, NC 28204, making it easily reachable for those who need legal assistance.
Accessibility goes beyond mere geography. The firm prides itself on being available and approachable, ensuring that the legal journey is as smooth as possible for each client. By doing so, Rosensteel Fleishman establishes itself as a reliable legal resource in Charlotte and its adjacent areas.
Speak to a Raeburn Injury Lawyer About Your Accident Today

Time is of the Essence: Consult a Raeburn Attorney Now. When it comes to legal matters, time can often be your greatest ally or your worst enemy. Don't waste precious moments pondering what to do next. The lawyers at Rosensteel Fleishman are here to provide the guidance you urgently need.
The first step is to reach out for that initial, no-obligation consultation. This could be the turning point in your quest for justice and fair compensation. Make that call to their office at 1-704-714-1450 to schedule an appointment.
Seize this moment to take control of your situation. Your life post-accident can either be a tale of continual struggle or a story of resilience and justice. The choice is yours, but remember, you don't have to go it alone.
Learn More About the Amazing Raeburn Area Located in South Charlotte

Raeburn is more than just a name on a map; it's a vibrant community in South Charlotte that boasts a mix of suburban tranquility and modern conveniences. Living in Raeburn offers an unparalleled sense of community, with plenty of parks, schools, and local businesses that make the area a fulfilling place to live and work.
The community's proximity to Charlotte, NC, offers the dual benefit of a peaceful neighborhood and the bustling opportunities of city life. Whether you're heading into Charlotte for work or leisure, the city's amenities are always within easy reach.
And let's not forget the community activities that make Raeburn unique. From seasonal festivals to weekend farmers' markets, there's never a dull moment. The people, the businesses, and the overall environment make it a welcoming place for individuals and families alike.
In the unfortunate event that you need legal assistance, it's reassuring to know that esteemed law firms like Rosensteel Fleishman are just a short drive away. It's this blend of community support and available amenities that make Raeburn a remarkable place to call home.
Additional Local Communities