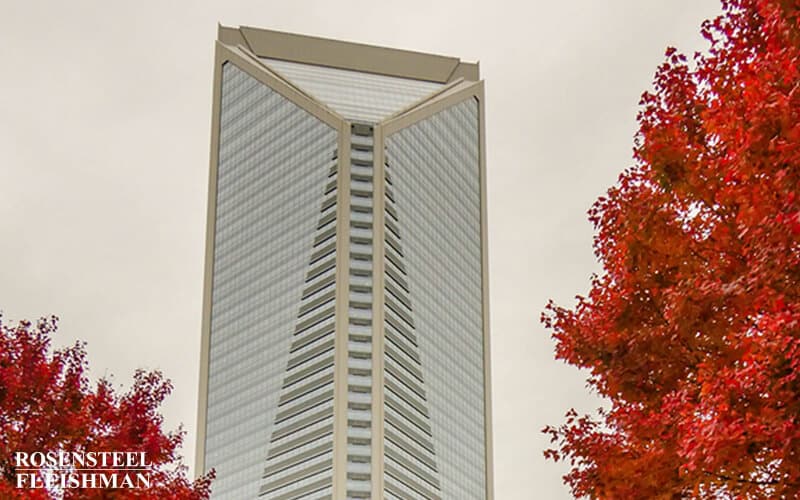 Have You Been Injured and Need a Lawyer?
Navigating the complexities of the legal system after a traumatic event like a car accident or a personal injury can be overwhelming. Filing a claim, dealing with insurance companies, and juggling hospital bills are enough to make anyone's head spin. In the close-knit community of Quail Hollow, part of the bustling city of Charlotte, NC, Rosensteel Fleishman Car Accident & Injury Lawyers stand out as a go-to firm for those in need of legal guidance. With a reputation for both excellence and approachability, their team of dedicated professionals is keen on offering the legal assistance you need.
Having a trustworthy attorney by your side during these difficult times can be invaluable. With the stakes often running high, such as in the case of long-term injuries and financial stress, a seasoned legal team can be your saving grace. In the Quail Hollow area, Rosensteel Fleishman has proven itself an authority in matters of personal injury and car accident law, making them a favorite among residents of South Charlotte.
The law firm focuses on a wide range of accident cases. Their depth of experience and approachable demeanor make them the popular choice among those seeking a car accident lawyer or a personal injury attorney in Quail Hollow. You're not just another case file to them; you're a neighbor in need of help, and they're committed to offering the support you require.
Looking for an Attorney Nearby in Quail Hollow, NC?

If you're searching for legal help after an accident, you want someone who understands your local concerns. Rosensteel Fleishman Car Accident & Injury Lawyers are not just familiar with North Carolina laws but are an integral part of the Quail Hollow and wider Charlotte community. They have a wealth of experience in various kinds of accident cases and are conveniently located in South Charlotte, making them accessible for Quail Hollow residents.
Their legal team is well-versed in different areas of law, particularly those surrounding accidents and injuries. Whether you're involved in a car accident on the hectic streets of Charlotte, NC or a slip-and-fall case in Quail Hollow, their lawyers can provide the expert advice you need. Remember, they are a top-rated law firm in Charlotte that focuses on making a difference in the lives of their clients.
Call our law firm today at
704-714-1450
for your free consultation with a local Quail Hollow attorney
What Areas of Law Does Your Firm Handle in Quail Hollow?

Rosensteel Fleishman is a law firm that offers an array of services tailored to assist residents in Quail Hollow. They handle a variety of accident cases, from car crashes to medical malpractice, ensuring that whatever your needs may be, they have the experience to guide you through the legal process.
Car Accident Lawyer in Quail Hollow
In the unfortunate event of a car accident in Quail Hollow, it's crucial to consult a legal professional to navigate the often-confusing aftermath. With so much at stake, from medical bills to car repairs and insurance claims, Rosensteel Fleishman offers tailored advice to help you cope with the financial and emotional toll. The attorneys are particularly experienced in car accident cases in Quail Hollow and throughout Charlotte.
The lawyers at this esteemed firm understand the specific laws and regulations that are relevant to car accidents in North Carolina. They work diligently to ensure your rights are protected and that you receive the compensation you deserve. With a holistic approach to each case, they evaluate all aspects, from eyewitness accounts to medical records, providing a robust legal representation.
Their reputation in Quail Hollow extends beyond just being lawyers; they are members of the community, deeply committed to the well-being of their neighbors. If you're looking for a car accident attorney in Quail Hollow who will give your case the attention it deserves, Rosensteel Fleishman should be your first call.
Quail Hollow Personal Injury Attorney
Personal injury cases often come with a whirlwind of medical appointments, insurance claims, and financial constraints. Rosensteel Fleishman, known for their professionalism and quality legal service in Quail Hollow, provides impeccable guidance in these situations. From workplace injuries to slip-and-fall accidents, their attorneys have a deep understanding of the personal injury landscape in Charlotte, NC.
When facing a personal injury, the last thing you need is to navigate a complicated legal maze alone. This firm's legal team focuses on personal injury law, ensuring you have a dedicated and knowledgeable team on your side. They prioritize your well-being and work relentlessly to secure fair compensation for your losses.
The trust that Rosensteel Fleishman has built within the Quail Hollow community is unparalleled. Their long-standing commitment to offering comprehensive legal solutions to their clients makes them a favorite for personal injury cases. With their approachable style and meticulous attention to detail, they are the professionals you need when dealing with personal injury matters.
Quail Hollow Truck Accident Lawyer
Truck accidents can be devastating, often resulting in severe injuries or even fatalities. The legal aspects surrounding such accidents can be intricate, given the involvement of commercial policies and various regulations. Rosensteel Fleishman has considerable experience in handling truck accident cases in Quail Hollow, setting them apart as authorities in this area of law.
This law firm knows the ropes when it comes to complex truck accident cases. They understand that these situations often involve multiple parties, from the truck driver to the trucking company and possibly even third-party contractors. Their lawyers analyze every angle to build a solid case, advocating for you in court if necessary.
Living in Quail Hollow, you deserve the peace of mind that comes with knowing a capable law firm is just a short drive away in Charlotte. If you've suffered from a truck accident in the Quail Hollow area, the legal professionals at Rosensteel Fleishman are a wise choice for representation, given their extensive experience and community-driven approach.
Medical Malpractice Injuries in Quail Hollow
Medical malpractice cases are some of the most challenging and emotionally draining situations anyone can endure. With lives at stake, the legal landscape in this domain is understandably rigorous. Rosensteel Fleishman has the experience and expertise required to deal with medical malpractice cases in Quail Hollow. Their team can help you understand your legal options and rights under North Carolina law.
Their legal team investigates all aspects of your case, from medical records to expert opinions, providing you with the strongest representation possible. The firm is known for its commitment to thoroughness and integrity, making them the preferred choice for many residents of Quail Hollow and greater Charlotte dealing with medical malpractice issues.
Free Consultation with a Quail Hollow Lawyer Near You

Navigating the legal system without proper guidance can be daunting. This is why Rosensteel Fleishman offers free consultations for prospective clients in Quail Hollow. The aim is to provide an initial assessment of your case, offering insight into how the firm can help you.
Given their deep roots in the Quail Hollow community and broad experience in accident and injury law, a consultation with them could be your first step towards resolving a difficult situation. They understand that each case is unique and offer personalized strategies based on your circumstances.
It's natural to have reservations about engaging legal help, especially when you're already dealing with the stress of an accident or injury. A free consultation with the firm can put your mind at ease, allowing you to make an informed decision about moving forward. The team at Rosensteel Fleishman has a reputation for being approachable and thorough, making them a favored law firm in Quail Hollow.
Learn About Our Quail Hollow Injury Law Firm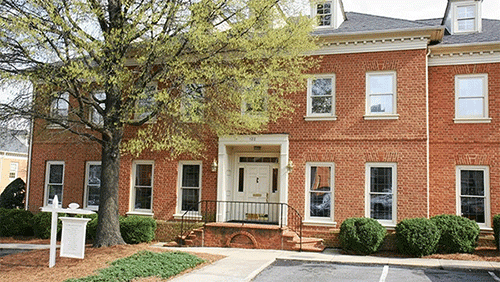 Located in Charlotte, Rosensteel Fleishman Car Accident & Injury Lawyers have carved a niche for themselves in the Quail Hollow area. The firm has been consistently top-rated and is a respected name in personal injury and car accident law in Charlotte, NC.
Their legal team consists of a group of professionals who are not only experts in law but also deeply committed to the welfare of their clients. Head lawyers, Attorney Matthew Fleishman and Attorney Corey Rosensteel, lead a team that has collectively amassed years of experience in dealing with accident and injury cases in North Carolina.
Besides their legal prowess, what sets them apart is their dedication to their clients. Their approach is client-centered, focusing on the needs and concerns of the individuals they serve. Rosensteel Fleishman does more than just offer legal advice; they provide a comforting presence during what might be one of the most stressful periods in your life. Residents of Quail Hollow find solace in knowing that a reliable and experienced law firm is within reach.
Directions to Our Charlotte Law Firm from Quail Hollow
At Rosensteel Fleishman, the goal is to make their Charlotte law firm accessible and convenient for clients in the Quail Hollow area. Situated in a strategic location at 132 N McDowell St, Charlotte, NC 28204, the firm aims to be easily reachable for people who require legal services.
While we won't provide specific directions here, rest assured that the firm's location in South Charlotte makes it an accessible option for Quail Hollow residents. With a well-known address and ample parking options, Rosensteel Fleishman has taken steps to ensure that they are available for the community when needed the most.
Take Control: Speak to a Quail Hollow Injury Lawyer About Your Accident Today

In times of distress, taking action can be empowering. If you or a loved one have been involved in an accident in Quail Hollow, now is the time to seek professional advice. Reach out to Rosensteel Fleishman Car Accident & Injury Lawyers. With their years of experience and community-centric approach, you're not just getting legal representation; you're partnering with advocates who care.
A call to 1-704-714-1450 can be your first step towards taking control of the situation. Their team is available to discuss your case, answer your questions, and help you understand your options.
The road to recovery begins with the right legal partner. Choose Rosensteel Fleishman, and become a part of a community that values your well-being as much as you do.
Discover the Exciting Neighborhood of Quail Hollow in South Charlotte, NC

Quail Hollow isn't just a name on a map; it's a thriving community nestled in the southern part of Charlotte, North Carolina. Known for its tree-lined streets and friendly neighborhoods, it offers a sense of communal belonging that resonates with both young families and older residents.
The area features amenities like the Quail Hollow Country Club, with its prestigious golf course hosting annual championships that draw sports enthusiasts from around the country. Aside from sporting attractions, the community boasts top-rated schools, making it an ideal location for families.
Quail Hollow's proximity to South Charlotte also means that residents have easy access to various services, including legal help. The presence of renowned law firms like Rosensteel Fleishman provides the community with reliable options for legal support right at their doorstep.
Whether you're strolling through the verdant parks, enjoying a family outing, or seeking professional services, Quail Hollow offers the charm of a small community with the conveniences of a big city. It's this unique blend that makes the area not just a place to live but a community to be a part of.
Additional Local Communities