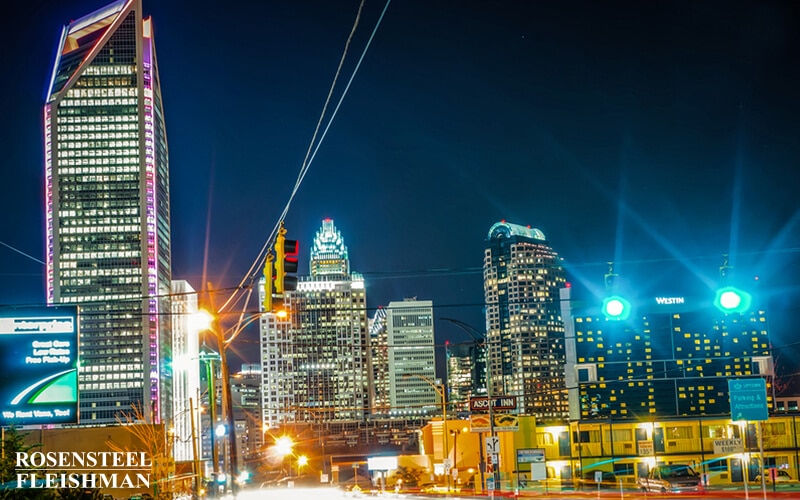 Were You Injured and Need a Lawyer?
When you're caught in the whirlwind of an accident, a sea of emotions engulfs you—fear, anxiety, and uncertainty about the future. In Parkdale, Charlotte, North Carolina, dealing with the legal aftermath shouldn't add to your woes. Legal representation is essential for navigating the intricacies of personal injury and car accident laws. While no one ever anticipates becoming entangled in a legal issue, the complexities of law are an enigma for most people. This is where experienced lawyers step in to make a difference, offering their expertise and wisdom in personal injury and car accident cases.
Knowing your rights and understanding the laws pertaining to personal injuries or car accidents in Parkdale are vital. Not having an experienced attorney by your side could lead to unfavorable outcomes, including insufficient compensation for your injuries. Whether you are grappling with medical bills, lost wages, or emotional distress, a qualified lawyer can guide you through the labyrinthine legal processes.
In a world of endless choices and overwhelming options, finding a reliable and experienced attorney can be akin to finding a needle in a haystack. It's crucial to choose a law firm that not only focuses on personal injury or car accident cases but also knows the specific challenges of the Parkdale area.
Your Local Neighborhood Lawyers for Accident Cases in Parkdale!

Parkdale, a cozy neighborhood of Charlotte, NC, is not immune to the unfortunate events that life throws our way. If you find yourself in a situation where you need an accident or injury attorney, the importance of locality cannot be overstated. Being within close proximity to your lawyer's office can make a world of difference, especially when time is of the essence.
Choosing a law firm based in the general area of South Charlotte means you're selecting professionals who are familiar with the local courts and legal environment. Rosensteel Fleishman Car Accident & Injury Lawyers are a standout law firm based in Charlotte that brings a wealth of experience in personal injury and car accident cases, including those specific to the Parkdale area.
Call our law firm today at
704-714-1450
for your free consultation with a local Parkdale attorney
Types of Accident Cases Does Our Law Firm Handles in Parkdale

When an accident upends your life in Parkdale, Charlotte, knowing that there's a law firm with a vast array of experience in various accident cases is reassuring. Rosensteel Fleishman Car Accident & Injury Lawyers handle a wide range of incidents from minor fender-benders to catastrophic events. Their attorneys, Attorney Matthew Fleishman and Attorney Corey Rosensteel, lead the firm with unparalleled professionalism.
In the realm of car accidents, their track record speaks volumes. They have successfully represented clients who have been involved in rear-end collisions, head-on crashes, and even cases involving uninsured drivers. The lawyers at Rosensteel Fleishman understand the nuances of Parkdale's roads and can expertly navigate the legal pathways to ensure justice is served.
For personal injury cases, their acumen expands beyond the usual scope, covering everything from slip and falls to dog bites. The lawyers are keenly aware of the unique challenges that Parkdale residents may face and provide tailored strategies to meet these needs.
Parkdale, NC Car Accident Lawyer
When a car accident disrupts your life in Parkdale, immediate legal advice is invaluable. No one wants to think about legal matters when dealing with injuries, medical bills, or loss of income. But the attorneys at Rosensteel Fleishman understand the urgency and complexity of these cases. They are not just lawyers but also empathetic human beings who get to the heart of your concerns.
Through a meticulous approach, they dissect each case to understand the causality, liability, and potential compensation avenues. Their reputation as top-rated car accident lawyers in Charlotte, NC, stems from their dedication and proficiency in securing favorable outcomes for their clients.
Parkdale residents can rest assured knowing that when they choose Rosensteel Fleishman, they are opting for a law firm with significant experience in car accident cases. With a strong focus on client satisfaction and results, their legal prowess is unmatched in the industry.
Personal Injury in Parkdale: Justice is Just a Call Away!
Navigating the aftermath of a personal injury can be a challenging endeavor. Parkdale residents would do well to consult with Rosensteel Fleishman, a favorite in the area for personal injury cases. The attorneys examine the facts, compile evidence, and work tirelessly to ensure you get the fair compensation you deserve.
Liability in personal injury cases can be murky, involving intricate laws and regulations. With a detailed evaluation, Rosensteel Fleishman's experienced attorneys make sure no stone is left unturned, and your case is presented in the best light possible.
Their credentials as authority figures in personal injury law are solidified by years of practice and successful case resolutions. In short, the firm brings to the table an understanding of personal injury law that is both profound and nuanced, ensuring that Parkdale residents are in safe hands.
Tractor Trailer Accident in Parkdale? We Can Help!
Truck accidents often result in devastating consequences, and the legal complexities can be overwhelming. The team at Rosensteel Fleishman are professionals when it comes to representing clients in truck accident cases. Their approach is multi-faceted, combining investigative skills with legal expertise to build a strong case.
Understanding the Federal Motor Carrier Safety Regulations, interpreting logbooks, and examining truck maintenance records are just a few areas where the law firm excels. For Parkdale residents, this means having a law firm that doesn't just dabble in truck accident cases, but rather focuses intensively on them.
The lawyers at Rosensteel Fleishman have been lauded for their meticulous approach and their commitment to justice. Their history of successful outcomes in truck accident cases makes them a popular choice for Parkdale residents in need of legal assistance.
Medical Malpractice Injuries in Parkdale, NC
Medical malpractice can be a particularly emotional and complicated area of law. Patients who find themselves victims of malpractice often feel betrayed and confused. Rosensteel Fleishman stands as a stalwart advocate for individuals in Parkdale who have experienced medical malpractice.
Their extensive experience in representing malpractice victims equips them with the tools needed to confront medical professionals and institutions. The goal is always to secure just compensation for their clients, all while maintaining the highest degree of professionalism and integrity.
Free Consultation with a Local Parkdale Lawyer Near Me

When faced with the complexities of an accident or injury, your initial consultation with a lawyer could be the first step in a journey toward justice. Rosensteel Fleishman offers free consultations, ensuring that residents in Parkdale can gain professional insights without the burden of a financial commitment.
During this consultation, you can expect to discuss the specifics of your case, the potential for compensation, and the next steps in your legal journey. The law firm prides itself on transparency and open communication, making sure you walk away with a clearer understanding of your legal landscape.
Remember, a consultation is not just a transaction, but an opportunity for you to gauge the law firm's capabilities and decide whether they are the right fit for you. With Rosensteel Fleishman, you're not just another case number; you're a valued individual deserving of justice.
About Our Parkdale Law Firm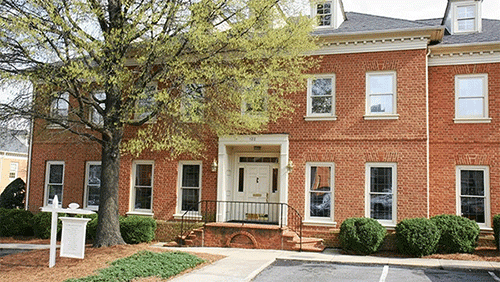 If you're a resident of Parkdale and find yourself in need of legal help, understanding the pedigree of your law firm is crucial. Rosensteel Fleishman Car Accident & Injury Lawyers have built their reputation through years of dedicated service. With Attorney Matthew Fleishman and Attorney Corey Rosensteel at the helm, the law firm is an authority in personal injury and car accident law.
Their office, situated at 132 N McDowell St in Charlotte, North Carolina, is a testament to their commitment to making legal services accessible and convenient for the residents of Parkdale and greater South Charlotte. Their track record is decorated with numerous successful cases, making them a top-rated law firm in the region.
The team at Rosensteel Fleishman approaches each case with a level of personalization that sets them apart. Clients aren't just files to be managed but are treated as individuals with unique circumstances. This client-first approach is one of the many factors that contribute to their high level of customer satisfaction.
Conveniently Located Near You: Directions to Our Charlotte Office from Parkdale!
At Rosensteel Fleishman, the goal is to make the Charlotte law firm accessible and convenient for clients in the Parkdale area. Given its strategic location at 132 N McDowell St, Charlotte, NC 28204, the firm is within reasonable distance for Parkdale residents, allowing for easier consultation and case management.
While we won't delve into specific directions, suffice it to say that the firm's location in the heart of Charlotte makes it readily accessible from various parts of Parkdale. Accessibility is more than just a word; it's a commitment to serve the residents of Parkdale effectively and efficiently.
Speak to a Trusted Parkdale Injury Advocate Today!

Why Wait? Your Path to Justice Begins Now! If you or a loved one has experienced an accident or injury, time is of the essence. Take the first step towards safeguarding your rights by reaching out to Rosensteel Fleishman today. With their depth of experience and client-focused approach, they stand as the go-to law firm for all your personal injury and car accident needs in Parkdale.
To get started, you can call their office at 1-704-714-1450 or visit their website at Rosensteel Fleishman for more information. Their team of professional lawyers is always ready to assist you in making informed decisions regarding your case.
You owe it to yourself to ensure that your legal rights are protected. By choosing Rosensteel Fleishman, you're not just selecting a law firm; you're opting for peace of mind and a brighter future.
Love Parkdale? So Do We! Discover the Heart and Soul of This Amazing Community!

While the importance of legal representation cannot be overstated, it's equally important to appreciate the community you live in. Parkdale, a neighborhood in South Charlotte, is more than just streets and houses; it's a thriving community with a unique character. With a mix of culture, history, and modern amenities, Parkdale is a cherished part of the greater Charlotte area.
The community spirit in Parkdale is palpable, with numerous local events, parks, and schools that offer a wholesome family environment. It's a place where you can truly feel at home, making even the most difficult life challenges a bit easier to bear.
For those who love the outdoors, Parkdale offers a plethora of parks and recreational areas, perfect for a Sunday family outing or a quiet afternoon walk. The neighborhood is not just a place to live; it's a place to grow, learn, and flourish.
When you're part of such an inspiring community, knowing that there's a reliable law firm like Rosensteel Fleishman within reach provides an added layer of security. It's this combination of community spirit and available professional services that makes Parkdale, a part of Charlotte, NC, a wonderful place to call home.
Additional Local Communities