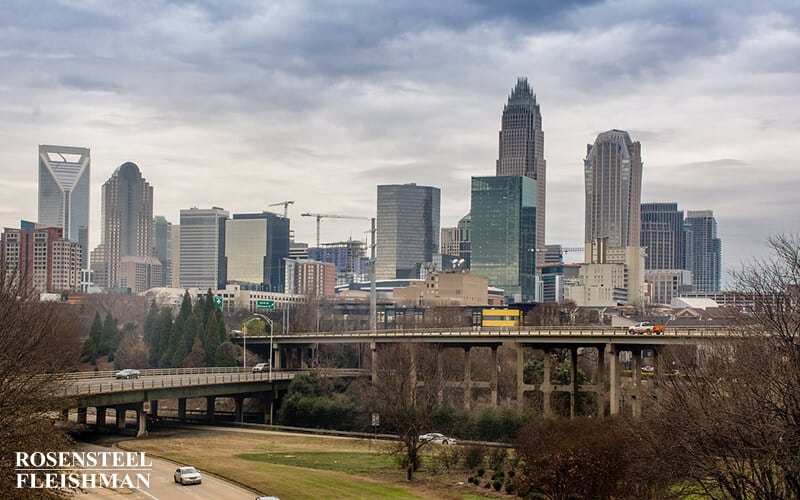 Have You Been Injured and Need a Lawyer?
Life's uncertainties don't announce their arrival; they just show up, often at the most inconvenient times. Whether you've had a car accident or have been the victim of medical malpractice, the complications following these situations can be as taxing as the incidents themselves. For residents in the Nations Ford neighborhood of South Charlotte, securing legal assistance shouldn't be another hurdle in an already challenging time. That's where Rosensteel Fleishman Car Accident & Injury Lawyers come into the picture, a firm that has garnered a reputation for their top-rated, professional service in personal injury and car accident law.
Navigating the maze of medical bills, insurance claims, and loss of wages can be overwhelming for anyone dealing with an injury. It becomes even more frustrating when you're not at fault. Having an experienced attorney by your side can not only give you peace of mind but also ensure that your rights are protected and you get the compensation you deserve.
It's not just about filing paperwork and appearing in court; it's about understanding the nuances of law and applying them to each unique case. With offices conveniently located at 132 N McDowell St, Charlotte, NC 28204, Rosensteel Fleishman offers unparalleled expertise in personal injury and car accident cases in the Nations Ford area.
Looking for an Attorney Nearby in Nations Ford, NC?

The process of finding a reliable attorney can be cumbersome, especially in a bustling community like Nations Ford in South Charlotte. Whether you're searching for "Nations Ford Car Accident Lawyers" or "Nations Ford Personal Injury Lawyers," you'll find that Rosensteel Fleishman stands out in the crowd. The firm is anchored by the legal acumen of Attorney Matthew Fleishman and Attorney Corey Rosensteel, who bring a wealth of experience and authority to the practice.
Another aspect that sets Rosensteel Fleishman apart is their commitment to client satisfaction, reflected in numerous glowing reviews and high ratings. Being a stone's throw away from Nations Ford, their Charlotte law firm is both accessible and convenient for the residents in the area, thus negating the hassle of long commutes for legal consultations.
Call our law firm today at
704-714-1450
for your free consultation with a local Nations Ford attorney
What Areas of Law Does Your Firm Handle in Nations Ford?

When it comes to personal injury and car accident law, the type of cases a firm can handle speaks volumes about their expertise. Rosensteel Fleishman has a focus on a wide range of cases in Nations Ford, from vehicular accidents to workplace injuries. They're experienced in dealing with the intricate laws that govern different types of accidents, which significantly increases the chances of a favorable outcome for their clients.
Car Accident Lawyer in Nations Ford
Traffic accidents are more than just a collision of vehicles; they're a collision of lives, hopes, and financial stability. In Nations Ford, where roads can be busy and accidents occur more often than anyone would like, having an experienced car accident attorney can make all the difference. Rosensteel Fleishman takes each car accident case with the utmost seriousness, meticulously preparing for every possible legal scenario.
Their approach is comprehensive, tackling everything from insurance disputes to driver negligence. The aim is to ensure that the victim receives fair compensation for their injuries, emotional trauma, and any loss of wages or other financial burdens that may have arisen from the accident.
Nations Ford Personal Injury Attorney
Personal injuries can be life-altering and often, devastatingly so. Whether it's a slip-and-fall at a grocery store or a dog bite in a park, personal injury cases require an attorney who can navigate the complex legal terrain with finesse. Rosensteel Fleishman brings a dedicated focus on personal injury cases in Nations Ford, backed by an impressive track record.
From the initial consultation to final settlements or court hearings, they handle each case with professional rigor. With their vast experience in personal injury law, they guide clients through the complexities of liability, insurance claims, and medical documentations, while maintaining a singular focus on client welfare.
Nations Ford Truck Accident Lawyer
Truck accidents often involve intricate liability issues and substantial damages. It's not just the drivers who might be at fault; sometimes, the company owning the truck or the entity responsible for its maintenance could be held accountable. In Nations Ford, Rosensteel Fleishman has been instrumental in resolving truck accident cases efficiently.
By thoroughly investigating the cause of the accident and gathering relevant evidence, they build robust cases for their clients. Given the catastrophic nature of such accidents, the firm works tirelessly to ensure that victims receive adequate compensation for their injuries, as well as for any damage to property.
Medical Malpractice Injuries in Nations Ford
A doctor's mistake can have irreversible consequences on a patient's life. Medical malpractice cases are complex and emotionally charged, requiring a deep understanding of both law and medicine. In Nations Ford, Rosensteel Fleishman has shown an aptitude for handling such sensitive issues with utmost professionalism.
By collaborating with medical experts and gathering substantial evidence, they seek to establish a clear case of negligence or misconduct. The aim is always to secure justice for the victim, be it in the form of monetary compensation or other remedial measures.
Free Consultation with a Nations Ford Lawyer Near You

In legal matters, time is of the essence. Whether it's preserving evidence or filing necessary paperwork, delays can have a detrimental effect on your case. Rosensteel Fleishman understands this urgency, which is why they offer free consultations for residents in the Nations Ford area.
During the consultation, prospective clients can get a well-rounded view of their legal options. This not only facilitates informed decision-making but also allows the individual to gauge the competence and suitability of the attorney for their specific needs.
Moreover, the firm is extremely transparent about its fee structure, ensuring that clients are well-aware of any financial commitments they might be entering into. This builds a foundation of trust and reliability, making Rosensteel Fleishman a go-to law firm for personal injury and car accident cases in Nations Ford.
Learn About Our Nations Ford Injury Law Firm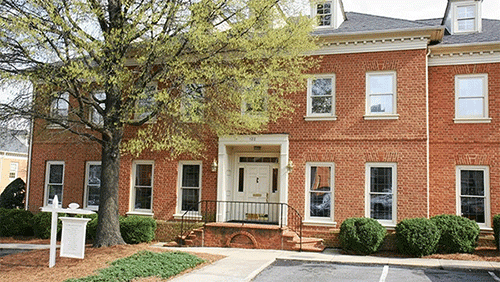 The firm's roots in Charlotte extend deep, making it an integral part of the legal landscape in both the city and its neighborhoods, including Nations Ford. With Attorney Matthew Fleishman and Attorney Corey Rosensteel at the helm, the firm has carved out a niche for itself as an authority in personal injury and car accident law.
Their ethos revolves around providing top-notch legal services that are tailored to the unique needs of each client. From the initial consultation to the closing arguments, Rosensteel Fleishman ensures that every legal angle is covered, every piece of evidence is examined, and every legal option is explored.
What further distinguishes them is their community involvement and commitment to ethical practices. By constantly updating their legal knowledge and skills, the firm ensures that they're at the forefront of the ever-changing legal landscape, making them a favorite among residents in the Nations Ford area.
Directions to Our Charlotte Law Firm from Nations Ford
Finding a law firm that's both skilled and conveniently located can sometimes be a challenge. Rosensteel Fleishman strives to eliminate this concern by making their Charlotte law office accessible to clients from Nations Ford. While specific directions are best obtained via GPS or a mapping service, rest assured that the journey to 132 N McDowell St, Charlotte, NC 28204 is a straightforward one, designed to minimize any additional stress you may already be under.
Moreover, the firm places high importance on creating a welcoming environment for their clients, right from the moment they walk through the door. This accessibility and warmth make them not just an efficient but also a favored choice for legal representation in Nations Ford.
Take Action: Consult a Nations Ford Injury Lawyer About Your Accident Today

Don't let indecision or fear determine your future. If you've suffered an injury due to someone else's negligence, now is the time to assert your rights. Contact Rosensteel Fleishman at their phone number 1-704-714-1450 or visit their website at https://rflaw.net for a free consultation.
Not only can they provide an initial evaluation of your case, but their experience and skill in personal injury and car accident law also make them an excellent choice for representation. Time waits for no one, and neither should justice. Reach out to Rosensteel Fleishman today and make the first step towards reclaiming your life and your future.
Discover the Vibrant Community of Nations Ford Near You Today

Nestled within the bustling locale of South Charlotte, NC, Nations Ford is more than just a geographic area; it's a vibrant community pulsating with life and opportunities. With a blend of residential serenity and commercial dynamism, the neighborhood offers a balanced lifestyle for its inhabitants. It is this sense of community and vibrancy that makes Nations Ford not just a place to live, but a place to thrive.
The area is blessed with a range of facilities, from educational institutions to healthcare services, making it a holistic environment for residents. Its proximity to downtown Charlotte also means you're never too far from the urban action, be it fine dining, theater, or shopping.
Nations Ford is also a community that cares for its residents, illustrated by its focus on safety and wellbeing. This attitude extends to all aspects of life here, making it an ideal location for families, young professionals, and retirees alike.
In essence, Nations Ford is a microcosm of what makes Charlotte, North Carolina, such a sought-after destination for living, working, and yes, even recovering from life's unforeseen challenges. With professionals like Rosensteel Fleishman serving the community, you can be assured that help is never too far away should you need it.
Additional Local Communities