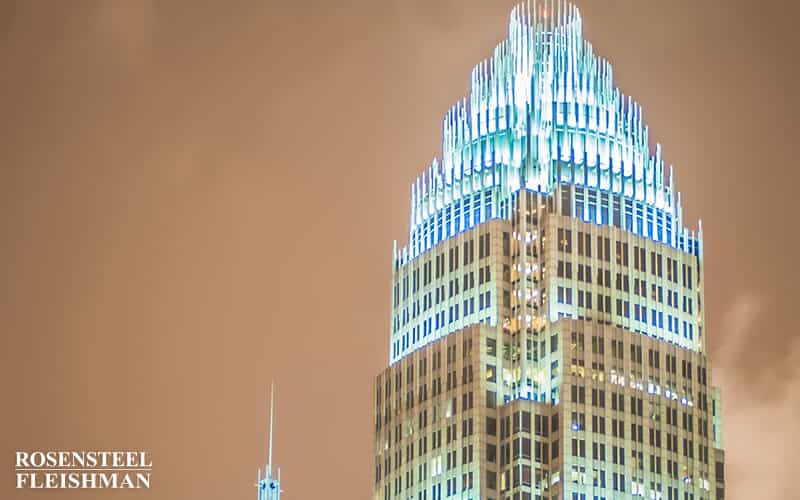 Have You Been Injured and Need an Attorney in Hickory Grove?
When something goes wrong, especially if it results in an injury, it's natural to feel overwhelmed and unsure of the next steps. Living in Charlotte, a bustling hub of North Carolina, you're surrounded by life's fast-paced rhythm. Amidst this dynamic environment, accidents can happen in the blink of an eye. Thankfully, Charlotte, NC is also home to some top-tier legal expertise. Whether you're in the heart of the city or residing in the serene neighborhood of Hickory Grove, having a trusted attorney by your side can make all the difference. From guiding you through the maze of legal paperwork to representing you in court, a dedicated law firm in Charlotte is your best ally.
Choosing the right lawyer in Charlotte isn't just about credentials; it's about finding someone who genuinely understands your situation and can advocate on your behalf. Across North Carolina, stories circulate about how daunting the aftermath of an accident can be. That's where the expertise of a seasoned law firm comes into play. When you're grappling with the challenges that come after an accident, whether it's medical bills, insurance claims, or emotional trauma, it's reassuring to know there's a Charlotte attorney ready to stand by your side. With their deep-rooted knowledge of North Carolina laws and genuine concern for their clients, these lawyers are not just professionals; they're lifelines in turbulent times.
Looking for an Accident or Injury Attorney Nearby in Hickory Grove?

If you're in Hickory Grove and find yourself in the aftermath of an accident, knowing where to turn for trustworthy legal assistance is crucial. Living in Charlotte, NC, means you have access to a variety of legal services. But let's face it, when it comes to accidents and injuries, you'd want the assurance of working with a law firm known for its competence, warmth, and dedication. In the vast landscape of attorneys in North Carolina, distinguishing between them can sometimes feel like sifting through a haystack. However, there's always a needle that shines brighter than the rest.
One name that has earned respect and trust among Hickory Grove residents is Rosensteel Fleishman Car Accident & Injury Lawyers. Steering this esteemed law firm are Attorney Matthew Fleishman and Attorney Corey Rosensteel, whose combined expertise has cemented the firm's reputation as one of Charlotte's finest in personal injury and car accident law. Their tireless commitment to the Hickory Grove community means that every client is treated with unparalleled professionalism. But beyond their credentials, it's their genuine desire to help and advocate for those in need that truly sets them apart in the bustling legal scene of Charlotte.
Call our law firm today at
704-714-1450
for your free consultation with a local Hickory Grove attorney
What Types of Accident Cases Does Your Firm Handle in Hickory Grove?

Accidents come in many forms, and when they happen, you want a law firm that knows how to handle different situations. That's where Rosensteel Fleishman steps in. In Hickory Grove, they've helped people with all sorts of accidents, from typical car crashes to medical mistakes.
Car Accident Lawyer in Hickory Grove
Car crashes happen more often than we'd like. When they do, they can cause a lot of problems: injuries, medical bills, time off work, and more. If you're in this situation, it's important to have a good car accident lawyer by your side. The team at Rosensteel Fleishman knows how tough it can be and works hard to help their clients get what they deserve.
Driving around Charlotte and other parts of North Carolina, we all see our fair share of accidents. When you're the one involved, the whole experience can feel even more confusing and stressful. That's why having a trusted law firm, like Rosensteel Fleishman, to guide you through the legal process can make all the difference. They're familiar with Hickory Grove and North Carolina's laws, and they work hard to get the best results for their clients.
Hickory Grove Personal Injury Attorney
Life can throw unexpected challenges our way, and personal injuries are no exception. Maybe it's a trip and fall at a nearby store or an injury from a malfunctioning product. In these moments, you need a lawyer who truly gets it. This is where the personal injury attorneys in Hickory Grove, especially those at Rosensteel Fleishman, step up. They guide clients with care, making sure every angle of their situation is considered.
When someone's carelessness causes harm, it can be overwhelming to think about the legal steps ahead. But with a dedicated personal injury attorney from Hickory Grove by your side, the journey becomes more manageable. They handle the heavy lifting: collecting evidence, talking with insurance folks, and pushing for what's right.
The Rosensteel Fleishman team stands out because they put their clients first. With them on your side, you can trust that they'll guide you through each decision, ensuring you're well-informed along the way.
Hickory Grove Truck Accident Lawyer
Truck accidents are more than just regular crashes. The sheer size and power of trucks mean these accidents can lead to serious injuries and big repair bills. And dealing with the legal side? That's a whole other story. This is where a Hickory Grove truck accident lawyer becomes crucial. They know the ins and outs of trucking rules, both federal and state ones.
It's not always easy dealing with trucking companies and their insurance folks. They've got their ways of trying to pay out less. But a seasoned truck accident attorney in Hickory Grove knows how to handle this. They'll stand up for you, making sure your side of the story is heard.
The pros at Rosensteel Fleishman have a reputation for doing right by truck accident victims in both Hickory Grove and Charlotte, NC. They're thorough, digging deep into the details of cases, figuring out who's responsible, and fighting hard for their clients.
Medical Malpractice Injuries in Hickory Grove
Doctors and nurses do a lot of good, but sometimes things don't go as planned. When medical mistakes happen, the results can change lives. If you think you're dealing with medical malpractice, it's important to chat with an attorney who knows this field inside out.
Medical malpractice situations are tricky. They mix law with medicine, and you want someone who knows both. That's where firms like Rosensteel Fleishman come in. They've helped many in Hickory Grove get through these tough times, ensuring folks get a fair shot at justice and compensation.
Free Consultation with a Hickory Grove Lawyer Near You

Navigating the aftermath of an accident or injury can be overwhelming. Understanding your legal rights and the avenues open to you is paramount. The good news? Residents of Hickory Grove have local attorneys offering free consultations. This means you can openly discuss your situation, pose your questions, and receive invaluable advice without any financial concerns.
Rosensteel Fleishman Car Accident & Injury Lawyers see these preliminary discussions as a vital part of their service to the community. Every consultation is a chance to truly understand your needs, clarify any doubts, and offer expert direction. Their dedication to Hickory Grove ensures that everyone has access to top-tier legal advice without any initial expenses.
The thought of seeking legal guidance can be intimidating for many. But, armed with the knowledge of a no-cost initial conversation, it becomes a simpler choice. Don't hesitate. Call now at 1-704-714-1450 and take that essential step towards understanding your legal position and rights. Your peace of mind might be just one phone call away.
Learn About Our Hickory Grove Injury Law Firm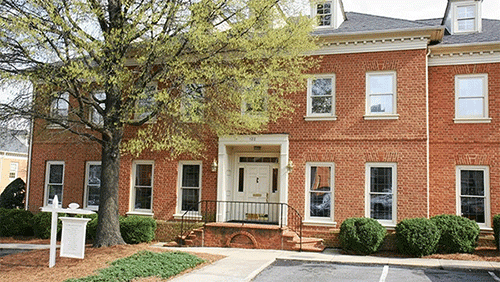 Hey there! If you're in Charlotte, NC, and you've heard of Rosensteel Fleishman Car Accident & Injury Lawyers, there's a good reason for that. They've been around, helping folks out after accidents or injuries, and they really know their stuff. People in Hickory Grove have come to rely on them when they need legal advice or someone to stand up for them in court.
Matthew Fleishman and Corey Rosensteel are the main guys at the firm. Together with their team, they work super hard to make sure everyone gets the help they need. It's not just about law for them; it's about making sure you're okay and that you get a fair shake. That's why so many folks in Hickory Grove and even all over Charlotte trust them.
You know what's cool? Their office is right in East Charlotte, super close to Hickory Grove. So, if you ever want to chat or need some advice, it's a short trip. They're right there, in the heart of the community, ready to give you top-notch legal guidance. Swing by or give them a shout! They're always up for a chat.
Directions to Our Charlotte Law Firm from Hickory Grove
If you're from Hickory Grove and looking for top-notch legal advice, especially in personal injury or car accidents, Rosensteel Fleishman is just a short drive away in the center of Charlotte. We chose this spot not just because we like the buzz of the city, but to be closer and more accessible to folks like you from Hickory Grove and the nearby areas.
Here's the address: 132 N McDowell St, Charlotte, NC 28204. Depending on where you're coming from in Hickory Grove, the route might differ a bit. But, with our central Charlotte location, you won't have a hard time getting to us. Whenever you're thinking of popping by for some legal advice or just to chat about your concerns, remember we're right here, easy to find in Charlotte.
Need Help After an Accident in Hickory Grove? Just Give Our Law Firm a Call!

Let's face it, accidents can turn our world upside down in an instant. But when they happen, it's good to know there's someone ready to help. For folks in Hickory Grove and around Charlotte, that's where Rosensteel Fleishman Car Accident & Injury Lawyers come in. Give them a ring at 1-704-714-1450, and you'll be chatting with a friendly, knowledgeable team that genuinely wants to make things right for you.
Acting quickly after an injury makes a difference. It can help save important details, clue you in on your rights, and kick-start the process to getting what you deserve. So, if you're ever in a jam, don't hesitate to call. They're here to guide you every step of the way.
Accidents are tough, no doubt about it. But remember, you don't have to handle everything on your own. With the right lawyer in your corner, navigating through the legal stuff becomes a lot easier. And you get to concentrate on what's most important: getting back on your feet.
Discover the Vibrant Community of Hickory Grove Near You Today

Situated in the eastern part of Charlotte, Hickory Grove is not just any neighborhood; it's a lively and welcoming community marked by its friendly vibe and a strong sense of unity. It is a place where the charm of the past meets modern-day amenities, allowing both residents and visitors to experience the diverse culture of Charlotte, NC.
Hickory Grove is especially attractive to those who appreciate nature, as it features beautiful parks, recreational spots, and plenty of open spaces. Whether you're into casual walks, enjoy picnics on the weekends, or prefer biking, the area offers a variety of options for outdoor enthusiasts.
The strong community spirit in Hickory Grove is reflected through its lively local markets, colorful festivals, and communal activities. The people here share a strong bond and a sense of pride in their community, creating a friendly and unified atmosphere. This collective spirit, along with the historical richness of the area, contributes to making Hickory Grove a cherished locale within Charlotte, NC.
Furthermore, Hickory Grove's prime location means residents are close to the main attractions and amenities of Charlotte. Whether it's shopping malls or entertainment venues, everything is conveniently located. This means residents of Hickory Grove get to enjoy a peaceful living environment that is still close to all the action and convenience the city provides.
Additional Local Communities