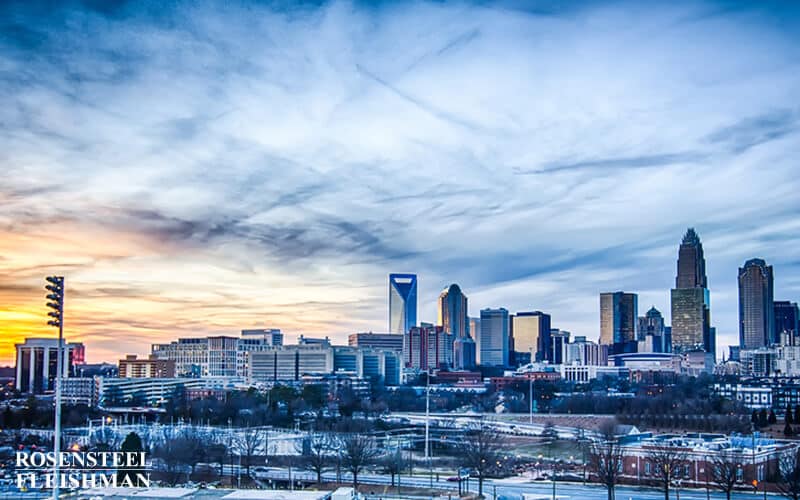 Injured in Grove Park? Hire a Top Rated Personal Injury Attorney
If you have been injured, it can be a daunting time filled with uncertainty. The importance of having an experienced and understanding lawyer in your corner cannot be underestimated. In the Grove Park neighborhood of Charlotte, NC, people know they can count on the dedicated attorneys at Rosensteel Fleishman Car Accident & Injury Lawyers to provide the quality representation they need during these challenging times.
The aftermath of an injury often brings about more than just physical pain. The financial burden from medical bills, potential loss of income, and the psychological toll it can take can all add up. That's where the seasoned professionals at Rosensteel Fleishman step in. They work diligently to navigate the complexities of personal injury and car accident cases, working to secure the best possible outcome for their clients.
Attorneys Matthew Fleishman and Corey Rosensteel, the head lawyers at Rosensteel Fleishman, bring with them a wealth of experience and an unwavering commitment to fight for their clients' rights. They provide tailored legal strategies and work meticulously to serve the residents of Grove Park, East Charlotte, and the greater Charlotte, NC area.
Looking for an Accident or Injury Attorney Nearby in Grove Park?

Having a skilled accident or injury attorney nearby can be reassuring, especially when you are facing the complexities of a personal injury case. In Grove Park, Rosensteel Fleishman stands out as a reliable and experienced law firm.
Their dedicated team provides guidance and legal support to clients navigating the aftermath of an accident or injury. They strive to ensure that their clients understand their rights and options, and provide focused and professional representation in both personal injury and car accident cases. With a deep understanding of the laws of North Carolina, they offer their services to the residents of Grove Park, making legal assistance accessible when and where it's needed.
Call our law firm today at
704-714-1450
for your free consultation with a local Grove Park attorney
Which Types of Accident and Injury Cases Are Managed by Rosensteel Fleishman in Grove Park?

The legal team at Rosensteel Fleishman is well-versed in a range of accident cases. They have experience handling car accidents, personal injury cases, truck accidents, and medical malpractice injuries. Each type of accident case requires a unique approach, and the team at Rosensteel Fleishman understands this.
Car Accident Attorneys Serving Grove Park
The aftermath of a car accident can be incredibly stressful. At Rosensteel Fleishman, the attorneys have extensive experience in handling such cases. They strive to provide comprehensive representation to their clients, working meticulously to uncover all details and facts surrounding the incident. They bring their wealth of knowledge and focused approach to serve the residents of Grove Park, Charlotte, NC, ensuring that their clients' interests are at the forefront.
Professional Personal Injury Legal Counsel in Grove Park
When it comes to personal injury cases, Rosensteel Fleishman's team offers diligent and professional representation. From slip and fall accidents to workplace injuries, they cover a broad spectrum of personal injury cases. The attorneys' dedication to their clients in Grove Park and their commitment to fight for their rights set them apart.
Top Rated Grove Park Truck Accident Lawyer
Truck accidents can lead to devastating consequences. In such complex cases, Rosensteel Fleishman provides experienced legal representation. They meticulously investigate the case, determine liability, and strive to ensure that their clients receive the compensation they deserve.
Local Attorneys for Medical Malpractice Cases in Grove Park
Medical malpractice can result in serious and life-altering consequences. The attorneys at Rosensteel Fleishman are skilled in handling these challenging cases. They meticulously evaluate the circumstances, striving to ensure that justice is served.
Get a Free Legal Consultation in Grove Park Today

One of the significant offerings from Rosensteel Fleishman is their free consultation service. This gives potential clients in Grove Park the opportunity to discuss their case with an experienced attorney without any financial commitment. This initial consultation allows you to understand your legal rights and potential courses of action, providing a level of clarity in an often confusing and stressful time.
The team at Rosensteel Fleishman understands that each client and case is unique, which is why they take the time to listen and understand the specific circumstances and details of your situation. They are committed to providing honest and straightforward advice, helping you make informed decisions about your case.
Most importantly, a consultation with Rosensteel Fleishman is confidential. You can rest assured that any information shared will be used solely for the purpose of assessing your case and determining the most appropriate course of action.
Rosensteel Fleishman, a Trusted Injury Law Firm in Grove Park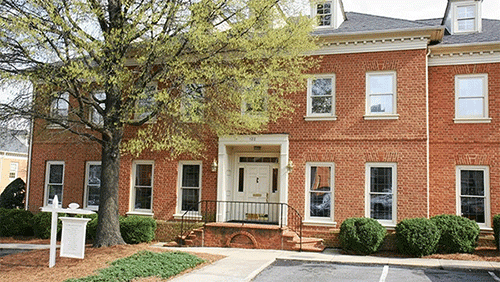 Rosensteel Fleishman is a highly rated law firm that has established itself as a dependable resource for legal services in Grove Park and the larger Charlotte, NC area. Headed by Attorney Matthew Fleishman and Attorney Corey Rosensteel, the firm has garnered a reputation for their commitment to pursuing justice and fairness for their clients.
Rosensteel Fleishman prides itself on its unique approach, focusing on each case with the dedication and attention it deserves. The attorneys understand the physical, emotional, and financial impact of personal injuries, and they work relentlessly to address the legal aspects of such cases, allowing their clients to focus on recovery.
The firm's deep understanding of the laws in North Carolina, coupled with their ability to interpret and apply them in a manner beneficial to their clients, has resulted in successful case outcomes. They remain a popular choice for residents in Grove Park and the surrounding areas due to their professionalism, experience, and commitment to client satisfaction.
How to Reach Our Charlotte Law Office from Grove Park
Conveniently located in Charlotte, Rosensteel Fleishman is accessible to residents in Grove Park and East Charlotte. Situated at 132 N McDowell St, the law firm offers a welcoming and professional environment for clients.
Accessibility is a priority for Rosensteel Fleishman, and they strive to ensure their offices are easily reachable for clients in Grove Park. While they do not provide exact directions, their central location in Charlotte and the numerous transportation options make it a convenient choice for clients.
Grove Park Injury Lawyers Ready to Discuss Your Accident Case

If you or a loved one has been injured and are facing the daunting task of navigating legal complexities, it's imperative to reach out to a lawyer at the earliest. Rosensteel Fleishman, a top-rated law firm, offers experienced legal representation to individuals in Grove Park.
Their attorneys are ready to assist, working to provide clarity during these challenging times. Whether you're dealing with a car accident case, a personal injury, or medical malpractice, the team at Rosensteel Fleishman is dedicated to providing professional legal advice and representation.
Don't hesitate to contact them at 1-704-714-1450 or visit their website at https://rflaw.net for more information. Remember, you do not have to face this alone. The experienced team at Rosensteel Fleishman is here to help.
Explore the Dynamic Neighborhood of Grove Park, NC

The vibrant community of Grove Park is more than just a neighborhood in Charlotte, NC. It's a place of friendly faces, a sense of community, and easy access to a wide range of amenities. From parks and recreational facilities to shopping centers, restaurants, and schools, Grove Park has much to offer its residents.
Rosensteel Fleishman is proud to serve this diverse and dynamic community. The team appreciates the opportunity to connect with residents and provide them with legal services tailored to their unique needs.
In addition to its charm, Grove Park is renowned for its easy access to the broader city of Charlotte. This means residents can enjoy the perks of urban life while maintaining the close-knit community feel that Grove Park offers. The area's connection to the city center and East Charlotte makes it a favored location for individuals and families alike.
Furthermore, Grove Park has a strong sense of community spirit. The neighborhood hosts a variety of events throughout the year, fostering a vibrant community culture and offering numerous opportunities for residents to connect. This sense of community extends into every aspect of life in Grove Park, including the way businesses like Rosensteel Fleishman engage with local residents.
At Rosensteel Fleishman, they appreciate the unique attributes that make Grove Park the dynamic neighborhood it is. The team is committed to providing the community with reliable and professional legal services, whether they're needed for personal injury cases, car accidents, or other forms of legal representation. So whether you're new to Grove Park or a long-standing resident, remember that your neighborhood law firm, Rosensteel Fleishman, is ready to support you.
Additional Local Communities