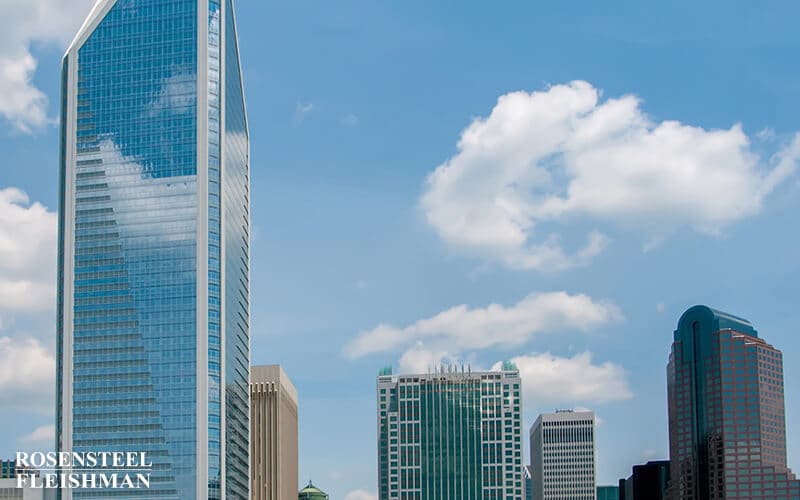 Dealing with an Injury? You May Need Legal Guidance
Experiencing a traumatic event such as a car accident or an injury can be life-altering. The physical, emotional, and financial toll can be significant. If you have been injured, seeking professional legal help can be vital in ensuring that you obtain the compensation you are entitled to. It's essential to have a law firm with a focus on personal injury and car accident law on your side, like Rosensteel Fleishman Car Accident & Injury Lawyers, who have a wealth of experience in these types of cases.
In Grier Heights, a neighborhood of Charlotte, NC, Rosensteel Fleishman has been serving the community with dedication and excellence. Their seasoned attorneys, like Matthew Fleishman and Corey Rosensteel, have shown their commitment to protect the rights of individuals who have been wrongfully injured. They are adept at navigating the complex legal processes that are necessary to secure justice for their clients.
With a high level of professionalism and commitment to their clients, the attorneys at Rosensteel Fleishman are prepared to take on challenging cases. They have experience in a broad range of personal injury and car accident cases and will utilize their knowledge and skills to achieve the best possible outcome for their clients.
Seeking an Experienced Accident or Personal Injury Lawyer in Grier Heights?

If you're searching for an attorney to represent you in Grier Heights, the Rosensteel Fleishman Car Accident & Injury Lawyers may be the firm you need. They have been assisting individuals in South Charlotte and the broader Charlotte, NC area for years, providing exceptional legal services.
The experienced attorneys in this firm handle each case with the utmost care and attention to detail. They understand the intricacies of personal injury law, and they are equipped to help guide you through the legal process. The attorneys are aware of how critical the outcome of your case is to your future, and they are prepared to fight for your rights.
Call our law firm today at
704-714-1450
for your free consultation with a local Grier Heights attorney
How Can Rosensteel Fleishman Assist You in Accident Cases in Grier Heights?

Rosensteel Fleishman is well-versed in a variety of personal injury and accident cases in Grier Heights. Their expertise spans across multiple types of injury cases, and they are fully equipped to provide legal assistance regardless of the complexity of the situation.
In Grier Heights and surrounding regions, they have represented clients in cases ranging from car accidents to slips and falls. Their comprehensive understanding of the law, coupled with their genuine commitment to their clients, sets them apart in the legal landscape.
Reliable Grier Heights Car Accident Attorneys
Car accidents can have devastating consequences. Fortunately, Rosensteel Fleishman has a rich history of representing individuals involved in car accidents in Grier Heights. Their team of skilled attorneys is proficient in handling car accident cases, providing strategic advice and support to their clients.
Whether it involves dealing with insurance companies or seeking compensation for damages, they are prepared to take the necessary steps to secure a fair settlement. With their deep understanding of North Carolina law and their commitment to their clients, they are well-equipped to handle even the most complex car accident cases.
Expert Personal Injury Lawyers in Grier Heights
Personal injuries can occur under various circumstances. Whether it's due to a slip and fall, a workplace accident, or a product defect, Rosensteel Fleishman has the knowledge and experience necessary to handle personal injury cases effectively. In Grier Heights, they have been at the forefront of personal injury law, working relentlessly to ensure that their clients receive the justice they deserve.
Their team of professional personal injury attorneys is familiar with the challenges that victims of personal injuries face. They are dedicated to assisting their clients in navigating through the legal complexities and ensuring that they receive the compensation they need to aid in their recovery.
Proficient Truck Accident Attorneys in Grier Heights
Truck accidents are often more severe than car accidents, leading to significant injuries and damages. Rosensteel Fleishman has experienced lawyers who understand the complexities associated with truck accident cases. In Grier Heights, they have successfully represented victims of truck accidents, fighting for their rights and securing compensation for their damages.
Their comprehensive approach to handling these cases ensures that they consider all factors involved in the accident, from driver negligence to faulty truck components. Their attorneys work meticulously to investigate the cause of the accident and to build a strong case for their clients.
Compassionate Representation for Medical Malpractice Victims in Grier Heights
Medical malpractice cases are often complex and require a deep understanding of both medical and legal nuances. The team at Rosensteel Fleishman has the knowledge and experience to tackle these cases effectively. They are committed to helping victims of medical malpractice in Grier Heights, ensuring that they are fairly compensated for their injuries.
Their attorneys meticulously analyze each case, understanding the medical procedures involved, and identifying where the negligence occurred. They work tirelessly to ensure that the responsible parties are held accountable for their actions.
Connect With a Grier Heights Attorney for a Free Consultation

One of the aspects that set Rosensteel Fleishman apart is their commitment to accessibility. They offer free consultations for potential clients in Grier Heights, providing an opportunity for you to understand your legal options without any initial financial commitment.
During the consultation, their team of experienced attorneys will assess your case, providing an understanding of the potential legal strategies and outcomes. They believe that every client deserves a clear understanding of their situation and the possible legal steps they can take.
Explore Rosensteel Fleishman: Your Local Grier Heights Injury Law Firm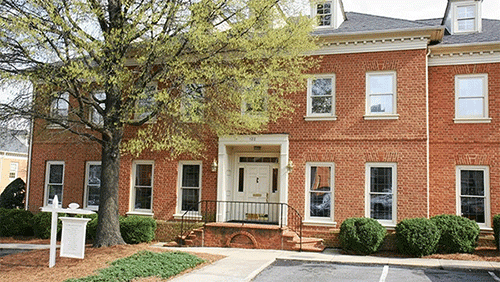 Rosensteel Fleishman has built a reputation for its professional and comprehensive legal services in the Grier Heights neighborhood of South Charlotte. With an approach centered on client satisfaction and commitment to justice, they have helped countless individuals navigate the legal landscape following an accident or injury.
Attorney Matthew Fleishman and Attorney Corey Rosensteel, the head lawyers, lead a team of dedicated and experienced attorneys. With their vast experience in the realm of personal injury and car accident law, they have been able to provide their clients with the legal assistance they need to secure their futures.
Convenient Access to Our Charlotte Law Office from Grier Heights
Rosensteel Fleishman's location at 132 N McDowell St, Charlotte, NC 28204, makes it conveniently accessible for residents of Grier Heights and surrounding areas. They understand that in times of distress, having your legal team within reach can make a significant difference.
They are committed to ensuring that their law firm remains accessible to all their clients. Whether you're from Grier Heights or the broader Charlotte area, they strive to provide convenient and reliable legal services to all who need it.
Engage with a Grier Heights Accident Attorney about Your Situation Today

When misfortune strikes in the form of an accident in Grier Heights, connecting with a skilled and experienced legal team can be a decisive factor in obtaining the justice you seek. The renowned law firm of Rosensteel Fleishman Car Accident & Injury Lawyers has made it their mission to listen empathetically to your personal narrative and help guide you through the intricate maze of personal injury and car accident law. The legal jargon and complexities can be daunting, but with the right team in your corner, this journey can be significantly smoother.
Rosensteel Fleishman is just a phone call away. By dialing 1-704-714-1450, you can access the firm's seasoned legal team and start the ball rolling on your path to justice. This Grier Heights law firm focuses on delivering legal support for car accidents and personal injury cases, arming clients with the information they need to understand their situation better. They have a proven track record in Grier Heights and the larger Charlotte, NC area, and their commitment to pursuing justice relentlessly is unmatched.
Let Rosensteel Fleishman be the bulwark against the storm, fighting for your rights, and helping you navigate the multifaceted universe of personal injury and car accident law. Whether you're dealing with insurance companies, medical expenses, or trauma, having an experienced law firm like Rosensteel Fleishman standing by your side can be invaluable. With their intricate understanding of North Carolina law, they're prepared to fight tirelessly for your rights. Remember, initiating that conversation is the first step in the right direction.
Experience the Dynamic Community of Grier Heights Today

Grier Heights, a vibrant community situated in the heart of South Charlotte, North Carolina, pulses with life and activity. Known for its rich history, diverse population, and close-knit community spirit, Grier Heights is more than just a neighborhood; it's a place many are proud to call home. Amidst this dynamic community, a group of professionals stands out for their commitment to service and their dedication to the residents. They are Rosensteel Fleishman, Car Accident & Injury Lawyers, a preeminent law firm with strong ties to the Grier Heights neighborhood.
The community of Grier Heights, enveloped in the greater city of Charlotte, NC, is a hub of activities and a home for businesses, including the respected Rosensteel Fleishman Car Accident & Injury Lawyers. This well-regarded law firm, with its knowledgeable attorneys, has made a name for itself in the field of personal injury and car accident law by assisting countless individuals navigate their legal journey. They are an integral part of the community, contributing to the safety and well-being of Grier Heights and the broader Charlotte area.
Grier Heights exudes a spirit of resilience and togetherness, reflective of its residents. They are a community that looks out for each other, a trait shared by Rosensteel Fleishman. The law firm mirrors this sense of community in its mission, offering its legal expertise in the form of personal injury and car accident law services. Rosensteel Fleishman Car Accident & Injury Lawyers understand that accidents and injuries can happen to anyone, anywhere, even in a vibrant community like Grier Heights. That's why they are dedicated to providing top-notch legal assistance to those in need.
In the heart of North Carolina, Grier Heights and Charlotte intertwine, creating a mosaic of cultures, traditions, and individuals. Rosensteel Fleishman Car Accident & Injury Lawyers, with their dedication to the local residents, have become a cornerstone of this thriving community. By focusing on their clients' needs and upholding the highest legal standards, they continue to contribute to the well-being of Grier Heights and the wider Charlotte area. Whether you're a local resident or a visitor, the energy of Grier Heights is undeniable, and the dedication of Rosensteel Fleishman to this community is a testament to the spirit of service in this bustling neighborhood.
Additional Local Communities