Gastonia, NC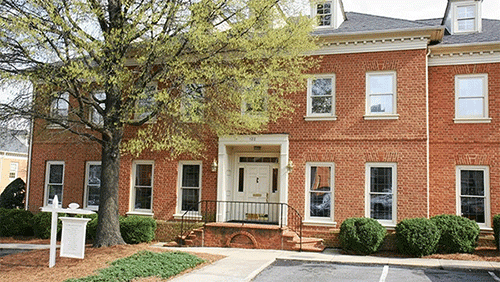 Gastonia is a city located in the U.S. state of North Carolina. With a population of over 72,000, it is the largest city in Gaston County and is part of the Charlotte metropolitan area. Gastonia is known for its historical downtown area, which features a number of old buildings and structures that have been preserved and restored. The city is also home to several parks and recreational areas, as well as a vibrant arts scene that includes museums, theaters, and galleries.
Why You Might Need a Personal Injury or Car Accident Lawyer in Gastonia
Despite its small-town charm, Gastonia is a bustling city that experiences its fair share of accidents and personal injury incidents. Whether you have been involved in a car accident, slip and fall, or other type of incident, it's important to have an experienced lawyer on your side to help you navigate the legal process and secure the compensation you deserve.
Car Accidents
Car accidents are a common occurrence in Gastonia, just as they are in any other city. If you have been involved in a car accident, you may be entitled to compensation for your medical expenses, lost wages, and other damages. A personal injury lawyer can help you understand your rights and guide you through the process of filing a claim.
Slip and Fall Accidents
Slip and fall accidents can occur anywhere, including in Gastonia. If you have been injured in a slip and fall accident on someone else's property, you may be entitled to compensation for your injuries. A personal injury lawyer can help you understand your rights and guide you through the process of filing a claim.
The Benefits of Working with Rosensteel Fleishman
If you are in need of a personal injury or car accident lawyer in Gastonia, NC, consider working with Rosensteel Fleishman. This Charlotte-based law firm has a team of experienced lawyers who are dedicated to helping clients secure the compensation they deserve. Whether you have been injured in a car accident, slip and fall, or other type of incident, Rosensteel Fleishman can help. Contact them today to schedule a consultation and learn more about how they can help you.
License Suspension for Gastonia, Gaston County Speeding Ticket
There are several reasons that a Gaston County speeding ticket can suspend a person's license. While some reasons are more common than others, it is an issue we frequently deal with at Rosensteel Fleishman. One of the reasons that it is a common issue is that there are simply a lot of high-speed traffic tickets issued in Gaston County (Gastonia) North Carolina. The large number of tickets and the relatively high speeds that are cited on I-85 lead to more serious DMV issues.
The other reason is that there are a disproportionately large number of out-of-state drivers being cited in Gaston County due to the large number of people travelling through the County on I-85. Since I-85 connects parts of Florida, Atlanta and Charlotte to the north east there are many people who travel to and from those places on the highway. Those people frequently do not understand North Carolina traffic laws and make mistakes in handling tickets that lead to suspension.
The most common reason for a suspension is simply a failure to deal with the ticket in a timely fashion. After being cited people forget about the ticket or miss a court date and the North Carolina DMV suspends their license. While the suspension is almost immediate in North Carolina, it can take years to affect an out-of-state driver which can make the process even more difficult to resolve. If you have a failure to appear suspension you should contact a traffic ticket attorney at Rosensteel Fleishman as quickly as you can.
Another reason for suspension is that there are certain speeds in North Carolina that lead to automatic suspension, and a guilty plea can mean suspension even if you have an otherwise clean record. The speeds that lead to suspension are often relatively low (for instance 71mph in a 55mph zone). To further complicate matters, a person can be suspended for two tickets in the same year even if those two tickets would not ordinarily suspend the individual (for instance two tickets for 60mph in a 55 mph zone).
These are just a few of the most common reasons, but whatever the reason for your suspension you should contact a Gaston County speeding ticket lawyer at Rosensteel Fleishman Car Accident & Injury Lawyers right away to protect your license.
Mandatory Court Appearance for a Gastonia, Gaston County Speeding Ticket
One of the concerns that we hear from prospective clients with speeding tickets in Gaston County (Gastonia) North Carolina is that there is a mandatory court appearance. The client is typically worried about the time and trouble involved in making the trip back to North Carolina to handle the ticket. Fortunately for those clients, a licensed attorney can attend the court date on behalf of the client and save the client the trip. Every case is different, and the higher the speed, the more likely that a judge will require the client's appearance, but in most cases when you hire an experienced attorney from Rosensteel Fleishman, you can avoid the trouble of attending court.
Of course there is another advantage, and that is that you're hiring a professional who knows the laws and the processes that lead to the best results for clients. It is important to remember that when your're charged with speeding it is often a criminal charge. The consequences can be financially damaging, but in some cases you can actually go to jail. Having an experienced traffic attorney who handles speeding tickets regularly can help you reduce the risk of the worst case scenarios.
In most Gaston County speeding cases we are able to secure a favorable result without the client having to appear in court. Often we are able to resolve the matter prior to the court date. Efficient resolution of the case is important to our clients who retain us so that we worry about the details.
Speak to a Gastonia, NC Injury Trial Lawyer Today
Every Gaston County traffic ticket is handled in Gastonia, where the District Court is located. If you hire a Gaston traffic attorney at Rosensteel Fleishman we will usually be able appear on your behalf and handle the ticket without your presence in court. Call or stop by the office to speak with a traffic lawyer about your Gaston speeding ticket. There is no obligation and the consultation with the traffic lawyer is free. The traffic lawyer will go over your case with you and explain the penalties you are facing and how Rosensteel Fleishman can handle your Gaston County traffic ticket.
Gaston Speeding tickets affect not only your license but also your insurance. North Carolina is on a point system. Points on your insurance will result in an insurance increase. Points on your license, depending on the number of points, will result in the suspension of your driving privilege. What most individuals are not aware of is that a single Gastonia Gaston speeding ticket can result in the suspension of their diving privilege. That is why it is best to speak with an Gaston traffic attorney who will explain the best way to handle your ticket.
At Rosensteel Fleishman we take the time to listen to our clients to help guide them through the legal process. We work each case from every angle to put the law to work for our clients. We will let you know how each judicial result affects you and how best to proceed. Depending on your violation we can even handle your case without you being present in court.
Driving Directions From

Gastonia

to Rosensteel Fleishman Law Firm - Charlotte, NC
Driving Directions From

Gastonia

to