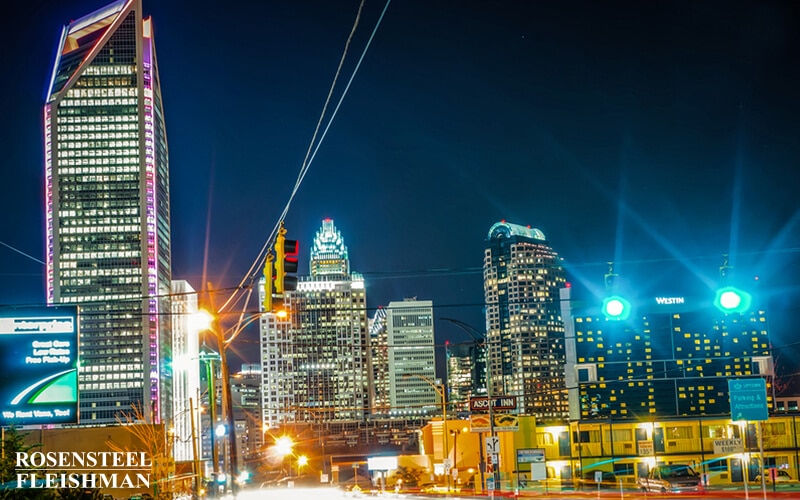 Got Hurt? How an Elizabeth Attorney Can Help?
Experiencing an injury can be a traumatizing and complicated experience, often causing a cascade of changes that could alter your life profoundly. You may find yourself grappling with mounting medical bills, lost wages, and insurance companies that seem more interested in protecting their interests than yours. It's at times like these when Elizabeth car accident lawyers and personal injury attorneys become indispensable.
Rosensteel Fleishman Car Accident & Injury Lawyers, based in the heart of Charlotte, North Carolina, are experienced legal professionals dedicated to serving the community of Elizabeth, a vibrant neighborhood of South Charlotte. They have amassed a reputation for representing the injured and navigating the complexities of personal injury and car accident law with an unmatched degree of proficiency and tenacity.
Recovering from an accident is a challenge in itself - understanding the legal landscape shouldn't compound that burden. That's why Elizabeth relies on Rosensteel Fleishman's skillful team, who ensure you don't walk this road alone. They're adept at handling the intricate nuances of personal injury law, working diligently to ensure your rights are protected and you receive the compensation you deserve.
Elizabeth's Go-To Firm for Accident and Personal Injury Legal Support?

Finding the right legal representation following an accident is crucial. While there may be many law firms in Charlotte, NC, not all possess the caliber of expertise and commitment that's required to champion your cause effectively. Rosensteel Fleishman Car Accident & Injury Lawyers is a favorite in the Elizabeth area for their reputation of fighting for their clients' rights and working tirelessly for justice.
Being an authority in the realm of personal injury and car accident law, this top-rated firm has guided countless residents of Elizabeth through the legal maze that follows an accident. Their dedication to serving their clients in their hour of need has garnered them respect and appreciation in the greater city of Charlotte and the neighboring community of Elizabeth.
Call our law firm today at
704-714-1450
for your free consultation with a local Elizabeth attorney
The legal professionals at Rosensteel Fleishman are well-versed in an array of accident cases, making them a preferred choice for victims seeking justice in Elizabeth. They bring years of experience in handling various types of accident cases, each requiring a unique legal approach.
Skilled Elizabeth Car Accident Attorneys at Your Service
Car accidents can be sudden and traumatic, often leaving victims overwhelmed and unsure of their next steps. The team at Rosensteel Fleishman takes pride in their in-depth understanding of car accident law and their commitment to aiding Elizabeth residents navigate these troubled times. Their proficiency in the realm of car accident law ensures that victims have a knowledgeable advocate in their corner.
Your Trusted Personal Injury Legal Partners in Elizabeth
From slip and falls to workplace injuries, the domain of personal injury law is expansive. At Rosensteel Fleishman, their Elizabeth personal injury attorneys leverage their deep understanding of the intricacies of personal injury law, ensuring clients receive fair compensation for their injuries.
Trusted Truck Accident Representation in Elizabeth
Handling truck accident cases requires a unique set of skills and knowledge, given the nature of such accidents and the parties involved. The truck accident lawyers at Rosensteel Fleishman are equipped with the necessary skills and resources to handle these complicated cases, ensuring their clients in Elizabeth have a strong advocate for their cause.
Elizabeth's Guide in Medical Malpractice Cases
Medical malpractice injuries can be particularly difficult to handle due to their nature and the complexity of medical laws. The experienced attorneys at Rosensteel Fleishman are proficient in handling medical malpractice cases, offering their expertise to residents of Elizabeth, ensuring they receive the legal representation they deserve.
Secure Your Free Legal Advice with an Elizabeth Attorney Today

In the aftermath of an accident, the journey to recovery can be quite taxing both physically and emotionally. Unfortunately, this is often coupled with a financial burden that can further complicate matters. It's here that Rosensteel Fleishman Car Accident & Injury Lawyers step in, providing a ray of hope to victims residing in Elizabeth. The firm offers free consultations to potential clients, making experienced legal advice accessible, irrespective of their financial condition.
During these consultations, individuals get the opportunity to interact with skilled attorneys who are proficient in various legal domains. Their ability to analyze a situation objectively and provide viable solutions has been well appreciated by clients in Elizabeth and beyond. Whether it's a minor car accident case or a major personal injury lawsuit, the professional guidance offered at this stage can be crucial in shaping the future course of action.
Moreover, Rosensteel Fleishman Car Accident & Injury Lawyers believe in a community-driven approach, underpinned by the conviction that everyone deserves fair legal representation. By offering free consultations, they are ensuring that a lack of resources does not stand in the way of justice. This commitment to serving their community is a testament to their reputation and makes them stand out in Elizabeth and the greater Charlotte, NC area. They are not just a law firm; they are a trusted partner for residents navigating the often tumultuous journey towards justice.
Unraveling the Story of Our Personal Injury Law Firm in Elizabeth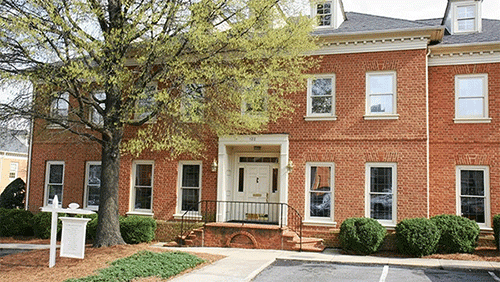 For many residents of Elizabeth, the Rosensteel Fleishman Car Accident & Injury Lawyers symbolizes more than just legal representation. They embody a cornerstone of the community, a stronghold where the distressed find solace, especially those who have unfortunately been part of an accident. With a strategic location in Charlotte, this esteemed law firm, guided by Attorneys Matthew Fleishman and Corey Rosensteel, is always prepared to extend its arm of support towards the neighboring Elizabeth community.
What sets the Rosensteel Fleishman team apart is their unyielding understanding that every personal injury or car accident case they deal with bears unique characteristics. Their profound empathy and respect for their clients' individual circumstances allows them to deliver bespoke legal solutions, perfectly tailored to meet each client's needs. Their formidable reputation in Elizabeth and the greater Charlotte, North Carolina region is built upon this potent blend of compassion, customization, and unwavering commitment to their clients.
This team of dedicated professionals is celebrated not only for their exhaustive legal knowledge but also for their consistency in achieving successful results for their clients. Their track record speaks volumes of their adeptness in navigating the intricate labyrinth of personal injury and accident law, helping the distressed to secure justice, and ensuring that their voice is heard loud and clear in the courts of North Carolina. The name Rosensteel Fleishman is not just associated with a law firm; it's a symbol of hope, tenacity, and relentless pursuit of justice for the people of Elizabeth.
Connecting Elizabeth to Our Charlotte Law Office
Rosensteel Fleishman Car Accident & Injury Lawyers strive to make their Charlotte law firm accessible and convenient for clients in Elizabeth. Located at 132 N McDowell St, Charlotte, NC 28204, the firm is situated in a central location, facilitating easy access for clients from all over the city, including Elizabeth.
Take Your First Step Towards Justice: Consult an Elizabeth Injury Attorney

When accidents happen, the clock starts ticking. It's essential to act promptly to protect your rights and secure the best outcome for your case. That's why Rosensteel Fleishman urges Elizabeth residents to reach out to them at 1-704-714-1450 for a free consultation.
Experience the Dynamic Life in Elizabeth: Your Community Awaits

Immersing oneself in the lively environment of Elizabeth, this unique enclave within South Charlotte, NC, is akin to stepping into a warm embrace of heritage, personality, and enchantment. While positioned a short distance away from Charlotte's fast-paced metropolitan life, Elizabeth thrives in retaining its singular appeal that establishes it as a distinctive locale.
This characteristic charm is further accentuated by the presence of Rosensteel Fleishman Car Accident & Injury Lawyers, an esteemed law firm adept at navigating the intricate maze of accident and injury law. Conveniently located within the heart of this neighborhood, the firm provides the residents of Elizabeth and the greater Charlotte area an accessible and reliable source of legal expertise. A boon to the community, Rosensteel Fleishman's experienced attorneys are just a phone call away.
Amid the verdant parks, bustling markets, and historic architecture, the professionals at Rosensteel Fleishman carry forward their mission of serving the Elizabeth community, drawing from their deep roots in North Carolina's legal landscape. They are committed to providing top-rated legal services tailored to the unique circumstances of each individual who walks through their doors. This focus and dedication to their craft, combined with their deep understanding of local norms and regulations, makes Rosensteel Fleishman an indelible part of the vibrant Elizabeth tapestry.
Additional Local Communities