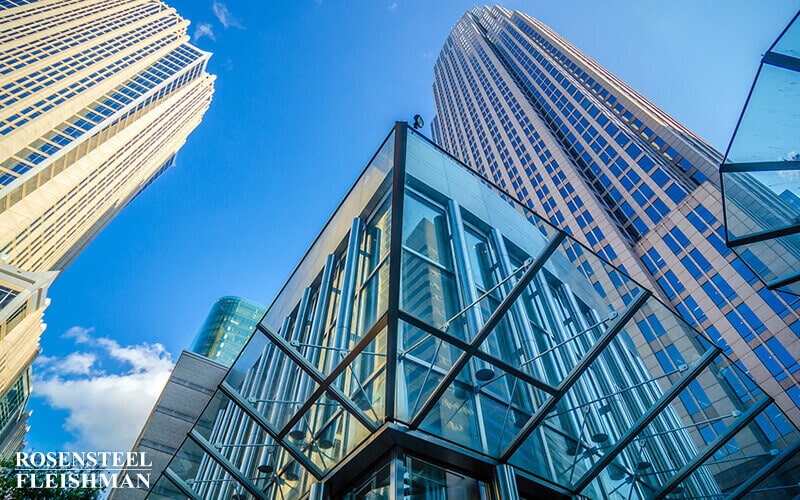 Have You Sustained an Injury and Require Legal Assistance?
Accidents can happen in a blink, leaving you physically and emotionally devastated. And when such accidents occur in Eastover, your need for reliable legal representation becomes vital. Dealing with insurance companies and legalities can be daunting, particularly when you're in pain and just trying to recover. You might find yourself dealing with mounting medical bills, lost wages, and perhaps even a challenging recovery process.
In such situations, turning to the capable hands of a proficient legal team can make a difference. Rosensteel Fleishman Car Accident & Injury Lawyers, renowned for their adept handling of personal injury and car accident cases, can guide you through this challenging time. They're known to focus on providing their clients with comprehensive, empathetic, and effective legal support.
Rosensteel Fleishman Car Accident & Injury Lawyers take pride in their work in Eastover, offering assistance to individuals seeking compensation for their injuries. With an accomplished record of successfully resolving cases and securing justice for their clients, they stand as a formidable resource in the realm of personal injury and car accident law.
In Search of an Experienced Accident or Personal Injury Attorney in Eastover?

When you're seeking legal assistance in Eastover, you need a team that is not only experienced but also well-versed in local laws and procedures. This is where Rosensteel Fleishman Car Accident & Injury Lawyers steps in. They are familiar with the Eastover community and understand the unique circumstances that the residents may face. They are adept at navigating through the legalities and intricacies that each case brings.
Moreover, the attorneys at Rosensteel Fleishman offer a personalized approach, providing tailored legal advice that suits your specific needs and circumstances. They are committed to assisting their clients through every step of the legal process, ensuring that every query and concern is addressed with utmost importance.
Call our law firm today at
704-714-1450
for your free consultation with a local Eastover attorney
Understanding the Range of Accident Cases Managed by Our Eastover Firm

Rosensteel Fleishman Car Accident & Injury Lawyers handle a wide variety of accident cases in Eastover. They are experienced in dealing with different kinds of personal injury and car accident claims, working tirelessly to ensure their clients receive the justice they deserve.
Navigating Car Accident Claims with Our Eastover Lawyers
The aftermath of a car accident can be overwhelming. If you're an Eastover resident dealing with such a situation, the team at Rosensteel Fleishman Car Accident & Injury Lawyers can assist you in navigating the complex legal landscape. They understand the intricacies of car accident cases and can provide expert guidance and representation to secure fair compensation.
Securing Justice with Eastover Personal Injury Lawyers
Personal injuries can have severe repercussions, affecting both your physical health and financial stability. The legal team at Rosensteel Fleishman is experienced in handling such cases, providing support to Eastover residents in their pursuit of justice.
Trust in Eastover Truck Accident Attorneys
Truck accidents often lead to significant injuries and damages due to the sheer size and weight of these vehicles. At Rosensteel Fleishman, the attorneys are experienced in handling such complex cases, representing Eastover residents in their fight for justice.
Addressing Medical Malpractice Cases in Eastover
Medical malpractice injuries can have devastating consequences. If you've experienced this in Eastover, the seasoned team at Rosensteel Fleishman can guide you through the legal process, aiming for the compensation you deserve.
Access Free Legal Consultation with an Eastover Attorney in Your Vicinity

If you're an Eastover resident dealing with the aftermath of an accident, it's important to know that help is within easy reach. Rosensteel Fleishman Car Accident & Injury Lawyers extend a helping hand, offering a free consultation for prospective clients. No matter the intricacies of your case, the legal team at Rosensteel Fleishman will be there to provide expert advice and guide you in the right direction.
In your free consultation, you'll be able to discuss the specifics of your accident. The experienced team of lawyers at Rosensteel Fleishman takes the time to comprehend the unique circumstances of each case, offering personalized guidance to every client. They focus on thoroughly understanding your situation and needs, providing you with practical and informed advice based on their vast experience handling accident and personal injury cases in Eastover, Charlotte, and across North Carolina.
Don't allow the fear of costs deter you from seeking the justice you deserve. Remember, the initial consultation with Rosensteel Fleishman Car Accident & Injury Lawyers comes at no charge. Reach out to them today and get on the path towards resolving your legal issues. They're here to offer support, advice, and legal assistance to the residents of Eastover and the greater Charlotte area. No matter the complexity of your case, they're ready to help you navigate the often convoluted legal landscape.
Get to Know Our Reputable Eastover Personal Injury Law Firm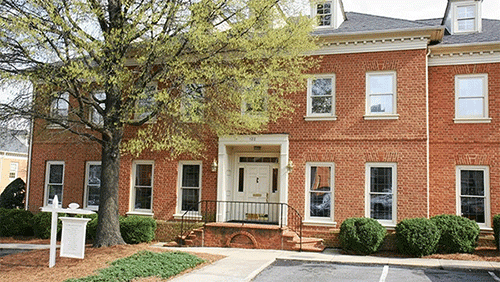 Located in the heart of Charlotte, North Carolina, Rosensteel Fleishman Car Accident & Injury Lawyers has earned an impeccable reputation in Eastover and the greater Charlotte area. Their stature as a dependable and competent law firm is solidified by their unwavering commitment to provide legal services that embody not just experience but also empathy.
Their Eastover office serves as a testament to their steadfast dedication to the local community. Whether you've been involved in a car accident, experienced a personal injury, or been affected by medical malpractice, the team of skilled attorneys at Rosensteel Fleishman stands ready to serve you. They focus on offering personalized solutions, understanding that every case, like every individual, is unique.
The lawyers at Rosensteel Fleishman in Eastover are more than just experienced professionals. They're part of the community, familiar with the nuances of Charlotte and North Carolina laws. It's this intimacy with the local context that empowers them to provide effective legal representation, fostering a bond of trust with clients. With their deep understanding of the complexities involved in accident and personal injury cases, they have helped countless individuals navigate their legal journey with confidence and ease.
Locating Our Law Office from Eastover, Charlotte
Rosensteel Fleishman, conveniently located in Charlotte, is easily accessible for clients from Eastover. The law firm is positioned to serve the Eastover community efficiently.
Connect with an Eastover Accident Lawyer to Discuss Your Case Today

In the aftermath of an accident, it's common to feel besieged by stress and confusion. The process of recovery can be extensive, not to mention the legal complications that often follow. This is when engaging with the right law firm can make a considerable difference. Reaching out to Rosensteel Fleishman Car Accident & Injury Lawyers, a distinguished law firm in Charlotte, North Carolina, could be a significant step towards addressing the situation effectively.
Their highly skilled team of personal injury attorneys in Eastover offers unparalleled guidance to help navigate through the complexities of your case. They understand the nuances of personal injury law, possessing an intimate familiarity with the legal landscape of Charlotte, NC. This combination of experience and local expertise allows them to approach every case with an informed perspective, working tirelessly to seek rightful compensation for their clients.
Rosensteel Fleishman Car Accident & Injury Lawyers are committed to providing a personalized approach for each of their clients. They recognize that every case is unique and requires tailored strategies to address the intricacies involved effectively. As seasoned professionals, they maintain a relentless focus on the best interests of their clients, ensuring their voice is heard and their rights are protected.
So, don't let an accident overwhelm your life. Reach out to Rosensteel Fleishman Car Accident & Injury Lawyers today, and gain the peace of mind that comes from knowing you have an experienced legal team on your side. Remember, time is of the essence in such cases, and acting swiftly could significantly impact the outcome of your case. Allow the professionals at Rosensteel Fleishman to take on your legal challenges, providing you with the opportunity to focus on what truly matters - your recovery and well-being.
Experience the Allure of the Eastover Community Around You Today

Situated in the heart of the historic city of Charlotte, North Carolina, Eastover represents a beautiful blend of the old and new. The rich tapestry of Eastover's history is woven into every nook and corner of this vibrant neighborhood, with traditional architecture offering a delightful contrast to the buzz of modern lifestyle amenities. The community exudes a unique charisma that attracts residents and visitors alike.
The people of Eastover contribute to its compelling appeal, as friendly, welcoming locals are at the heart of this dynamic neighborhood. With its wide range of social activities for individuals across all age groups, Eastover ensures there is something for everyone. The diverse neighborhood serves as an inviting hub for both lifelong residents and newcomers, offering a sense of belonging that only a close-knit community can provide.
Eastover isn't merely a collection of beautiful houses and well-manicured streets, but it's the spirit of camaraderie and community togetherness that truly defines it. This close bond is evident in everyday interactions, where neighbors often become more like extended family. These intricate networks of relationships are what makes Eastover truly unique. So why wait? Come experience the hospitality, friendliness, and charm that Eastover, a part of the greater city of Charlotte, NC, extends to every visitor. Get a taste of the community spirit that makes Eastover a remarkable place to live, visit, and explore. Immerse yourself in the cultural richness, and you might just find that Eastover feels like home.
Additional Local Communities