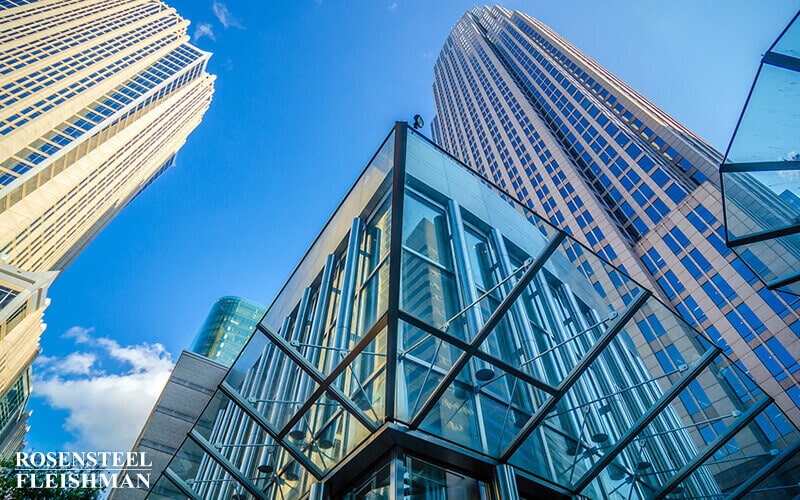 Injured in Eastland? Let a Local Lawyer Help You
Suffering an injury due to an accident can be a traumatic and life-altering experience. From mounting medical bills to lost wages and emotional distress, the consequences can be overwhelming. It's crucial to find a qualified legal professional who can help you navigate the complex legal landscape and secure the compensation you deserve. In Eastland, you'll find an array of experienced attorneys who focus on personal injury and car accident cases.
When seeking legal representation, it's essential to choose a law firm with a proven track record of success and a deep understanding of the unique challenges presented by accident and injury cases. Eastland is home to some of the best car accident and personal injury lawyers in the Charlotte, NC area. These dedicated professionals have helped countless individuals secure fair settlements and verdicts for their injuries and losses.
If you've been injured in Eastland or the surrounding areas, it's important to act swiftly. The sooner you consult with an experienced attorney, the better your chances of obtaining the compensation you need to move forward. With the right legal support, you can focus on your recovery while your attorney fights for your rights and interests.
Find the Right Eastland Attorney for Your Accident or Injury Case

The search for a qualified accident or injury attorney in Eastland can feel daunting. However, the process becomes much easier when you know what to look for in a legal professional. It's important to find an attorney who not only has experience in handling cases like yours but also demonstrates a strong commitment to client satisfaction.
Rosensteel Fleishman Car Accident & Injury Lawyers, is a top-rated law firm in the Charlotte, NC area that focuses on personal injury and car accident cases. With their team of experienced professionals, including Attorney Matthew Fleishman and Attorney Corey Rosensteel, they've become a favorite among clients in Eastland and the greater Charlotte region. Their dedication to providing personalized, client-centered legal services has earned them a reputation as a trusted authority in the field.
Call our law firm today at
704-714-1450
for your free consultation with a local Eastland attorney
Types of Accident Cases Rosensteel Fleishman Tackles in Eastland, NC

Rosensteel Fleishman, has extensive experience handling a wide range of accident cases in Eastland and the surrounding areas. Their team of professionals is prepared to take on even the most challenging cases to ensure their clients receive the compensation they deserve.
Car Accident Legal Assistance in Eastland
Car accidents can lead to severe injuries and significant property damage. If you've been involved in a collision in Eastland, the skilled car accident lawyers at Rosensteel Fleishman can help you navigate the legal process, negotiate with insurance companies, and represent you in court if necessary. They have a deep understanding of the intricacies of car accident cases and are committed to obtaining the best possible outcome for their clients.
Personal Injury Attorney in Eastland, NC
Personal injuries can occur in a variety of situations, from slip and fall accidents to product liability and dog bites. No matter the circumstances, the personal injury attorneys at Rosensteel Fleishman have the experience and knowledge to handle your case effectively. They work diligently to hold responsible parties accountable and secure the compensation you need to cover medical bills, lost income, and other damages.
Trusted Truck Accident Lawyers in Eastland
Truck accidents often result in catastrophic injuries and extensive property damage due to the size and weight of the vehicles involved. The Eastland truck accident lawyers at Rosensteel Fleishman understand the unique complexities of these cases and are prepared to advocate for your rights against trucking companies, insurance providers, and other responsible parties. Their goal is to help you secure the financial compensation you need to recover and move forward with your life.
Attorneys for Eastland Medical Malpractice Injuries
Medical malpractice can have devastating consequences, leading to long-term health issues or even death. If you or a loved one has suffered due to a healthcare professional's negligence in Eastland, the attorneys at Rosensteel Fleishman can help. They have experience handling medical malpractice cases, such as misdiagnosis, surgical errors, and medication mistakes. Their team will work tirelessly to hold those responsible accountable and recover the compensation you deserve for your injuries and losses.
Schedule Your Free Consultation with an Eastland Attorney Today

Taking the first step toward obtaining legal representation can be intimidating. That's why Rosensteel Fleishman, offers free consultations for potential clients in Eastland and the surrounding areas. During your consultation, you'll have the opportunity to discuss the specifics of your case, ask questions, and receive valuable insights from experienced attorneys who focus on personal injury and car accident cases.
A free consultation allows you to make an informed decision about whether Rosensteel Fleishman is the right fit for your legal needs. It also gives the attorneys a chance to assess your case and provide you with an honest evaluation of your chances for success. By providing this service, the firm demonstrates its commitment to putting clients first and ensuring they receive the highest quality legal representation.
Get to Know Rosensteel Fleishman: Eastland's Trusted Injury Law Firm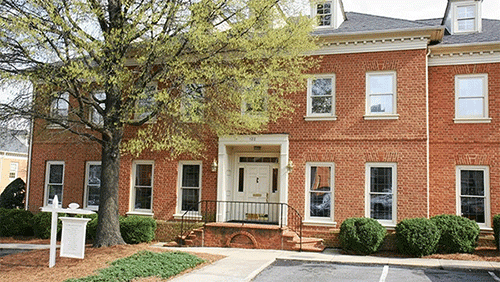 Rosensteel Fleishman, is a highly respected law firm that serves clients in Eastland, South Charlotte, and the greater Charlotte, NC area. With a team of experienced attorneys, including Attorney Matthew Fleishman and Attorney Corey Rosensteel, they have built a reputation for excellence in handling personal injury and car accident cases. Their client-centered approach and dedication to providing personalized legal services set them apart from other firms in the industry.
The firm's commitment to their clients' well-being is evident in every aspect of their work, from the initial consultation to the final resolution of each case. Rosensteel Fleishman understands that every client's situation is unique and requires a tailored approach to achieve the best possible outcome. By focusing on clear communication and a deep understanding of the law, they have established themselves as a trusted legal partner for those seeking justice in Eastland and beyond.
Finding Your Way to Our Charlotte Law Office from Eastland, North Carolina
Rosensteel Fleishman's Charlotte law office is conveniently located to serve clients in Eastland and the surrounding areas. Situated at 132 N McDowell St, the law firm strives to make their services accessible and welcoming to those in need of legal representation.
To reach the office from Eastland, you'll find a variety of transportation options available. Whether you choose to drive, take public transit, or opt for a rideshare service, you'll discover that Rosensteel Fleishman is within easy reach for residents of the Eastland community. Their dedication to serving local clients is just one more reason why they are a top choice for personal injury and car accident cases in the area.
Don't Delay: Talk to an Eastland Injury Attorney Today

If you've been injured in an accident and need legal representation, don't hesitate to reach out to Rosensteel Fleishman. Their experienced team of Eastland injury lawyers is ready to advocate for your rights and help you secure the compensation you deserve.
To schedule a free consultation, call their office at 1-704-714-1450 or visit their website at https://rflaw.net. Don't wait to get the legal support you need – reach out to Rosensteel Fleishman today and take the first step toward justice.
Experience the Thriving Neighborhood of Eastland, NC

The Eastland area is a thriving neighborhood within Charlotte, NC, offering a rich tapestry of culture, history, and modern amenities. With its diverse blend of residents, businesses, and recreational opportunities, Eastland has much to offer both visitors and locals alike. If you find yourself in the area, be sure to explore its many attractions and unique character.
One of the most notable aspects of Eastland is its strong sense of community. Residents take pride in their neighborhood, participating in local events and supporting area businesses. From farmers markets to community festivals, there are countless opportunities to connect with neighbors and celebrate the vibrant spirit of Eastland.
Outdoor enthusiasts will also find plenty to love about Eastland. With its abundance of parks, green spaces, and recreational facilities, the area provides a welcome respite from the bustle of city life. Whether you're looking to enjoy a leisurely stroll, join a pick-up sports game, or simply relax in the sunshine, Eastland offers ample opportunities to enjoy the beauty of nature.
In addition to its recreational offerings, Eastland is home to a wide variety of dining and shopping options. From locally owned boutiques to popular national chains, there's something for everyone in this dynamic neighborhood. And with a diverse array of restaurants, cafes, and eateries, you'll find an abundance of culinary experiences to satisfy any palate.
As you explore the Eastland area, you'll quickly discover what makes it such a special place to live, work, and play. If you're considering relocating to the Charlotte, NC region, Eastland is a vibrant and welcoming community well worth your consideration. And if you ever find yourself in need of legal representation, know that the experienced and dedicated team at Rosensteel Fleishman, is always ready to serve the residents of this remarkable neighborhood.
Additional Local Communities