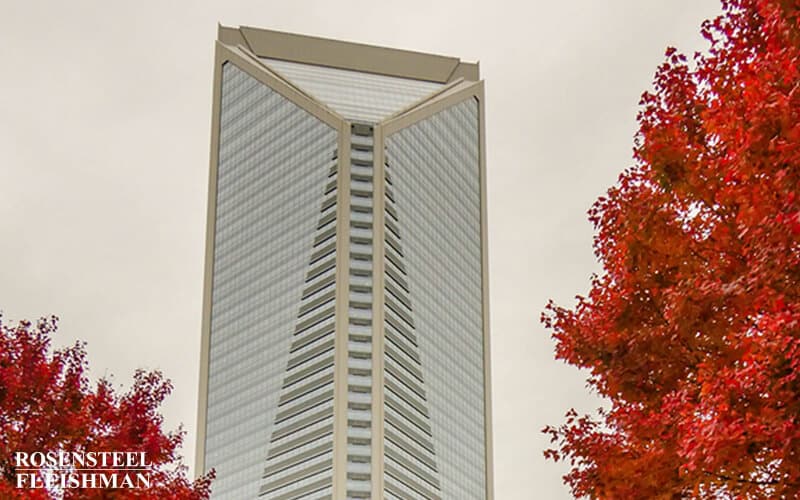 Have You Been Injured and Need a Lawyer?
Accidents happen unexpectedly and can leave a trail of havoc in their wake. The aftermath often spirals into a whirlwind of questions, medical bills, and legal complexities. In these challenging times, seeking a professional and experienced legal ally becomes crucial. Enter Rosensteel Fleishman, a well-known law firm in North Carolina, offering their experience and legal acumen to individuals who have been injured and are in dire need of competent representation.
Focusing on areas of law such as car accidents and personal injury, the attorneys at Rosensteel Fleishman are well-versed in understanding the intricate aspects of these cases. Their experience in handling these cases in Dilworth and beyond means they're equipped with a deep understanding of the local laws and regulations. This expertise allows them to provide top-rated legal representation for their clients.
Headed by the renowned Attorney Matthew Fleishman and Attorney Corey Rosensteel, the firm has been a preferred choice for many in the Greater Charlotte area. Offering a comprehensive approach, they aim to navigate the legal labyrinth on behalf of their clients, making sure each case is handled with utmost attention to detail.
Searching for a Trusted Accident or Injury Lawyer in Dilworth?

If you're seeking the guidance of car accident lawyers or personal injury lawyers in Dilworth, look no further than Rosensteel Fleishman. The firm prides itself on its ability to provide high-quality legal counsel, prioritizing the needs of their clients above all else.
From start to finish, the legal professionals at Rosensteel Fleishman are committed to ensuring their clients receive personalized attention, a well-strategized action plan, and diligent representation. They understand that no two cases are alike, which is why they focus on understanding every detail of your specific situation, ensuring your representation is tailored to your unique needs.
Call our law firm today at
704-714-1450
for your free consultation with a local Dilworth attorney
Accident Cases Handled by Our Experienced Law Firm in Dilworth

Rosensteel Fleishman Car Accident & Injury Lawyers focus on a variety of accident cases in Dilworth. With a well-honed legal acumen, they navigate through the complexities of diverse scenarios, providing unparalleled representation to their clients.
Car Accident Lawyers in Dilworth
The law firm is seasoned in handling a multitude of car accident cases. Whether it's a minor fender-bender or a major collision, they meticulously evaluate each case, shedding light on the fine-print details to build a solid defense for their clients. The car accident attorneys in Dilworth are committed to ensuring the clients' rights are protected and they receive the compensation they deserve.
Dilworth Personal Injury Attorney
Personal injury cases can be intricate, necessitating a keen eye for details and thorough knowledge of the law. The Dilworth personal injury attorneys at Rosensteel Fleishman have honed these skills over many years, offering their clients an excellent representation that covers the broad scope of personal injury cases.
Dilworth Tractor-Trailer Accident Lawyer
The consequences of truck accidents can be severe, given the sheer size and weight of these vehicles. The firm's truck accident lawyers in Dilworth focus on collecting detailed evidence, establishing liability, and pursuing fair compensation for their clients.
Medical Malpractice Injuries in Dilworth
Medical malpractice cases require specific legal knowledge, given their complex nature. Rosensteel Fleishman attorneys understand the intricacies of these cases and work diligently to fight for justice for victims of medical malpractice in Dilworth.
No-Obligation Consultation with a Skilled Lawyer in Dilworth

Taking the first step towards seeking legal advice can feel daunting. To help alleviate this stress, Rosensteel Fleishman offers free consultations to prospective clients in Dilworth. This initial meeting provides an opportunity for individuals to discuss their case with an experienced lawyer, understand the legal landscape, and gauge the road ahead.
Get Acquainted with Our Renowned Dilworth Personal Injury Law Firm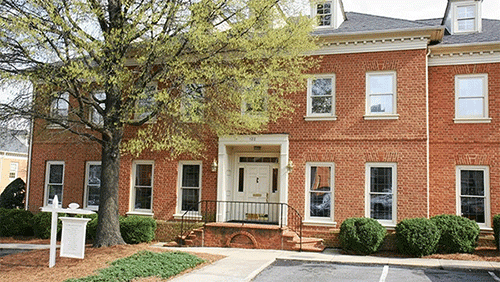 Serving Dilworth and the greater Charlotte, NC region with distinction and dedication, Rosensteel Fleishman Car Accident & Injury Lawyers, spearheaded by Attorneys Matthew Fleishman and Corey Rosensteel, has etched an unparalleled reputation in the annals of legal services. The firm centers its practice on personal injury and car accident cases, demonstrating a keen focus on these critical areas of law. Their consistent delivery of exceptional legal support has endeared them to many locals who need representation.
Rosensteel Fleishman has carved a niche in the legal sector of Charlotte, NC, and the broader North Carolina region. Their expertise and professionalism are reflected in the countless successful cases they've handled over the years. Their profound understanding of personal injury and car accident laws in North Carolina ensures that they are always prepared to provide legal guidance and representation in these complex fields. They are not just any law firm in Dilworth; they are the go-to professionals for people who have experienced personal injury or have been involved in car accidents.
The strong team at Rosensteel Fleishman, led by the accomplished attorneys Matthew Fleishman and Corey Rosensteel, works relentlessly to uphold their clients' rights. Their high-quality legal service stems from a deep-rooted commitment to justice, making them a preferred choice for many residents in Dilworth and the broader Charlotte, NC area. They approach each case with a unique strategy, tailoring their services to the individual needs of their clients.
Their trusted reputation has been solidified by numerous testimonials from satisfied clients. With each case they undertake, Rosensteel Fleishman continues to uphold the standard of excellence they are renowned for in Dilworth and beyond. Their commitment to the community and their clients' welfare underscores their position as a top-rated law firm in Charlotte, NC. Whether you are looking for a car accident attorney or a personal injury lawyer, Rosensteel Fleishman Car Accident & Injury Lawyers offer the professional legal services you need.
Directions to Our Charlotte Law Firm from Dilworth
Rosensteel Fleishman, located at 132 N McDowell St, Charlotte, NC 28204, prides itself on being accessible to clients in Dilworth and the surrounding areas. Their prime location allows them to serve clients across Charlotte, reinforcing their commitment to their community.
Discuss Your Accident Case Today with a Dilworth Injury Lawyer

In the wake of an accident, immediate action is essential. Reach out to the skilled injury lawyers at Rosensteel Fleishman in Dilworth today. Their team is ready to hear your case, understand your needs, and provide top-notch legal advice. Call them at 1-704-714-1450 to start your journey to justice.
Discover the Vibrant Community of Dilworth Near You

Dilworth, a neighborhood nestled in South Charlotte, is known for its lively community and the peace it offers residents. With its bustling local businesses, including law firms like Rosensteel Fleishman, Dilworth serves as a testament to Charlotte's vibrant growth and community spirit. As you navigate through life in this thriving neighborhood, rest assured knowing that you have top-rated legal representation just a call away.
Additional Local Communities