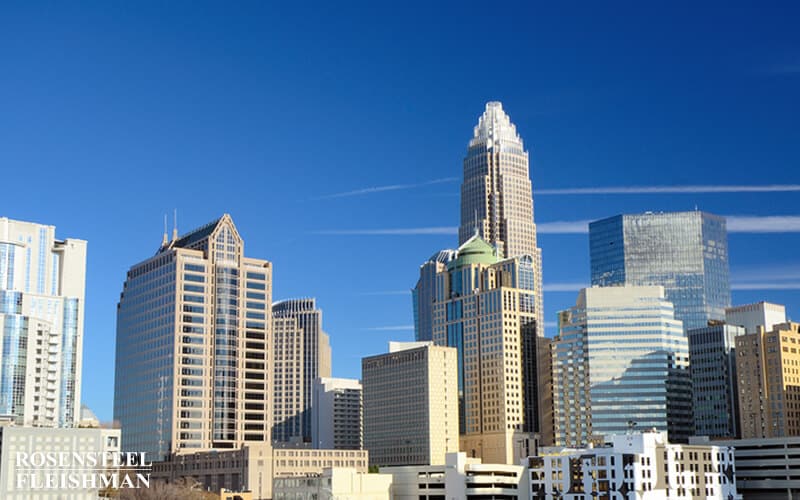 Victim of an Accident in Cotswold? Legal Assistance Awaits
In the aftermath of an unfortunate incident that leads to injury, you may feel overwhelmed and unsure about your next course of action. Situations like these call for the guidance and representation of legal professionals well-versed in personal injury and car accident law. One highly rated and reliable option for such assistance in Cotswold, a neighborhood of South Charlotte, is Rosensteel Fleishman, a law firm dedicated to providing comprehensive support and legal counsel to those in need.
Rosensteel Fleishman is a law firm where the attorneys have a strong focus on personal injury and car accident cases. Head attorneys, Matthew Fleishman and Corey Rosensteel, along with their team, are deeply committed to their clients' cause. With their breadth of legal knowledge and experience, they have helped numerous Cotswold residents in their quest for justice.
Being the victim of an accident or injury can have long-lasting and devastating effects on your life, health, and finances. In such trying times, the proficient attorneys at Rosensteel Fleishman aim to provide the most effective legal representation in Cotswold. The firm's focus is to ease the legal process for clients, allowing them to concentrate on their recovery, while the attorneys work tirelessly to secure their rightful compensation.
Need a Local Cotswold Accident or Injury Lawyer?

The importance of having a dedicated and proficient attorney nearby cannot be overstated. When you are looking for a car accident or personal injury lawyer in Cotswold, Rosensteel Fleishman stands out as a favored choice among the locals. Their firm's close proximity to the residents of Cotswold ensures easy access and constant communication, which is crucial in navigating the complexities of personal injury or car accident cases.
Choosing a local law firm also means gaining a partner that understands the area and the unique circumstances of its residents. Rosensteel Fleishman, being a prominent law firm in Charlotte, NC, has served the community of Cotswold for many years, becoming an integral part of its landscape. Their attorneys are familiar with the local courts, judges, and other attorneys, which can greatly aid in the resolution of your case.
Their approach to personal injury and car accident cases involves comprehensive case analysis, detailed preparation, and relentless pursuit of justice for their clients. Rosensteel Fleishman's commitment is to ensure that each client receives the proper legal aid, with their best interests at heart, irrespective of the complexity of the case.
Call our law firm today at
704-714-1450
for your free consultation with a local Cotswold attorney
Types of Accident Cases Handled by Rosensteel Fleishman in Cotswold

Rosensteel Fleishman, based in the greater Charlotte area, handles a broad spectrum of accident cases in Cotswold. Their focused approach to law, combined with their vast experience in different types of accident cases, makes them a favorite choice for many residents seeking legal representation.
Cotswold's Trusted Car Accident Law Firm
Car accidents are among the leading causes of injury in North Carolina. When involved in such a circumstance, you need the support of an experienced car accident lawyer. The car accident lawyers at Rosensteel Fleishman are professionals who have worked on numerous cases in Cotswold and the surrounding Charlotte area.
They understand the gravity of these situations and how they can impact your life. Whether it's dealing with insurance claims, handling paperwork, or negotiating with third parties, they diligently work to lighten your burden. Remember, each car accident case has its nuances and calls for a thorough understanding of the law, something that the lawyers at Rosensteel Fleishman excel in.
Navigating through a car accident claim can be daunting, especially when dealing with the aftermath of an accident. The lawyers at Rosensteel Fleishman stand by their clients, providing them with the legal support they need, assisting in their quest for justice and compensation.
Experienced Personal Injury Lawyer in Cotswold
Injuries resulting from someone else's negligence can significantly impact your life, leading to physical discomfort, emotional stress, and financial hardship. It's important to seek the assistance of a professional who focuses on personal injury law. Rosensteel Fleishman, a trusted name in the Cotswold area, offers experienced personal injury attorneys who dedicate themselves to their clients' needs.
Personal injury law covers a wide range of incidents, from slips and falls to workplace injuries. Each case demands meticulous attention to detail, a comprehensive understanding of the law, and a focused approach. The personal injury attorneys at Rosensteel Fleishman exhibit these qualities, delivering effective legal representation.
Having a personal injury attorney by your side is essential, not only to understand your rights but also to ensure that those rights are protected. The team at Rosensteel Fleishman offers you this support, standing by your side every step of the way. Their work is to ensure you can concentrate on healing while they take care of your legal interests.
Trucking Accident Attorney in Cotswold
Accidents involving large trucks often lead to severe injuries and require a comprehensive understanding of both state and federal regulations. Rosensteel Fleishman is an authority in handling truck accident cases in the Cotswold area. Their lawyers are dedicated to helping their clients navigate the complexities of such cases, ensuring the best possible outcome.
When involved in a truck accident, victims are often up against trucking companies and their insurers, who will go to great lengths to minimize payouts. Rosensteel Fleishman's team understands these tactics and works tirelessly to counteract them. They meticulously prepare each case, ensuring their clients' rights are defended robustly.
While dealing with the aftermath of a truck accident, the last thing you need is the stress of legal proceedings. That's where Rosensteel Fleishman's lawyers come in. Their focus is on managing your case effectively while you concentrate on your recovery.
Legal Assistance for Medical Malpractice Victims in Cotswold
Medical malpractice cases are notoriously complex, requiring an intricate understanding of both medical procedures and legal principles. Rosensteel Fleishman's team has substantial experience in handling such cases in the Cotswold area.
A victim of medical malpractice may feel helpless and overwhelmed, but with Rosensteel Fleishman's professionals by your side, you're not alone. They work diligently, analyzing medical reports, consulting with medical experts, and building a compelling case for their clients.
Free Legal Consultation in Cotswold: A Call Away

When faced with a personal injury or car accident case, you may have numerous questions and uncertainties. Rosensteel Fleishman understands this and offers free consultations to clients in the Cotswold area. Their personal injury lawyers take the time to understand the details of your case, providing legal advice and possible strategies tailored to your situation.
The firm believes that everyone deserves access to legal advice, regardless of their financial situation. Therefore, their lawyers offer these consultations without any obligation. The aim is to provide you with valuable insights into your case, helping you make informed decisions.
Rosensteel Fleishman's dedication to client welfare extends beyond representation in the courtroom. They provide a supportive environment where clients feel
Meet Rosensteel Fleishman: Your Cotswold Injury Law Firm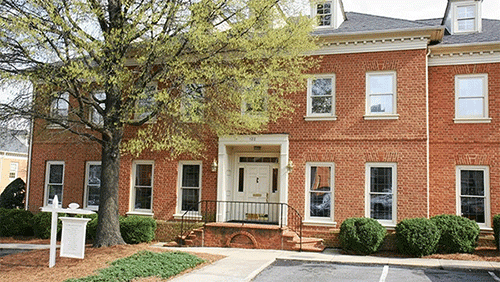 Rosensteel Fleishman is a top-rated law firm that has been providing legal services to the Cotswold and Greater Charlotte area for several years. They have carved a niche for themselves by focusing on personal injury and car accident law. Their team of experienced lawyers is dedicated to delivering high-quality legal aid to their clients.
As a firm, Rosensteel Fleishman is driven by its commitment to its clients. This commitment goes beyond merely providing legal representation. They believe in fostering relationships based on trust, empathy, and respect. With every case, they strive to ensure that their clients feel valued and understood.
Understanding that each case is unique, the lawyers at Rosensteel Fleishman tailor their approach based on the specifics of the situation. They are renowned for their meticulous case preparation and persistent pursuit of justice for their clients. If you're seeking a team of professionals who will prioritize your interests, Rosensteel Fleishman is the firm for you.
Rosensteel Fleishman is located in the heart of Charlotte, NC, making it accessible for clients in Cotswold and the Greater Charlotte area. They strive to make their firm convenient and approachable for all clients, creating an environment where everyone feels comfortable and well-served.
Their office, located at 132 N McDowell St, Charlotte, NC 28204, is situated in a location that is easy to reach from various parts of the city, including Cotswold. They welcome all visitors and provide a professional and friendly environment where you can discuss your legal needs.
Discuss Your Accident Case with a Cotswold Injury Lawyer Today

In times of legal distress, prompt action can make all the difference. Rosensteel Fleishman invites you to reach out to them for a comprehensive discussion about your case. Whether it's a car accident, personal injury, or medical malpractice case, their team of lawyers is ready to provide the legal support you need.
Remember, choosing the right legal representation is not a decision to be taken lightly. At Rosensteel Fleishman, you will find a team of experienced lawyers who focus on personal injury and car accident law. They are ready to listen, provide guidance, and stand up for your rights.
To get started on your path towards justice, call Rosensteel Fleishman at 1-704-714-1450 for more information.
Explore Cotswold: Your Vibrant Neighborhood Near Charlotte

Cotswold, a thriving neighborhood located in the heart of Charlotte, NC, is a community teeming with life and culture. Known for its charming streets, friendly residents, and bustling business district, Cotswold is a beloved part of the Greater Charlotte area.
Living in Cotswold offers residents an urban-suburban mix, with a plethora of restaurants, shops, and parks at their disposal. It is a neighborhood that takes pride in its vibrant sense of community. The people here are friendly and supportive, adding to the warmth of the locale.
This prosperous neighborhood also enjoys proximity to top-rated law firms like Rosensteel Fleishman. The firm's strategic location in Charlotte allows them to serve the legal needs of the Cotswold community effectively.
Whether you're a resident or planning a visit, Cotswold in Charlotte, NC, has much to offer. From its thriving community spirit to its accessibility to renowned law firms like Rosensteel Fleishman, it's a neighborhood that seamlessly combines everyday living with the necessary services and amenities.
Additional Local Communities