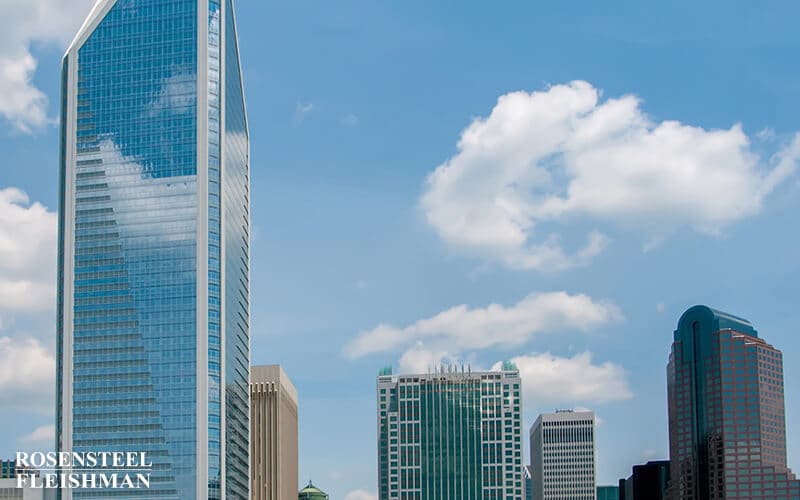 Injured in Cherry, NC? Discover How a Lawyer Can Help
An unexpected twist in your day-to-day life, an accident or injury can be a dreadful and overwhelming experience. The road to recovery often requires not only medical attention but also legal guidance. Fortunately, Cherry, a picturesque neighborhood in Charlotte, NC, hosts a revered law firm, Rosensteel Fleishman, renowned for its impeccable service in handling cases of personal injury and car accidents.
Rosensteel Fleishman, your trusted neighborhood law firm, is dedicated to protecting your rights and ensuring you receive the appropriate compensation for your distress. With a firm grasp of North Carolina's legal landscape, the firm boasts a team of experienced attorneys, including Attorney Matthew Fleishman and Attorney Corey Rosensteel. These seasoned professionals understand the complexities of personal injury and car accident cases, which makes them a reliable option when you need legal assistance in Cherry.
Faced with the turmoil of an accident or personal injury, you need a competent lawyer who can advocate for you. Whether it's dealing with insurance companies or seeking justice in court, Rosensteel Fleishman can provide you with the legal assistance you need to navigate this stressful time. With a deep commitment to their clients, these attorneys in Cherry will handle your case with utmost professionalism.
Need a Cherry Attorney for Your Accident or Injury Case?

Accidents can happen anytime, anywhere. And when they do, it's crucial to have a dependable law firm by your side. In Cherry, that firm is Rosensteel Fleishman. Highly rated by their clients and respected in the legal community, Rosensteel Fleishman has proven time and time again that they have the skill, knowledge, and tenacity needed to handle even the most complicated personal injury and car accident cases.
At the helm are Attorney Matthew Fleishman and Attorney Corey Rosensteel. Their commitment to delivering quality legal services has made them a favorite among residents of Cherry and the greater Charlotte, NC area. Focused and dedicated, they treat every case with individual attention, ensuring that clients are well-represented throughout the entire legal process.
Call our law firm today at
704-714-1450
for your free consultation with a local Cherry attorney
Accident Case Types Handled by Our Cherry Law Firm

Rosensteel Fleishman, located in the heart of Charlotte, NC, provides comprehensive legal services to the residents of Cherry and its surrounding areas. Their attorneys handle a diverse range of accident cases, demonstrating their versatility and depth of experience in the field.
The firm's extensive repertoire includes but is not limited to personal injury, car accidents, truck accidents, and medical malpractice cases. Whether you're a pedestrian who was struck by a vehicle, a driver involved in a collision, or a patient who's suffered from medical negligence, Rosensteel Fleishman is prepared to fight for your rights and seek justice on your behalf.
Their success in these areas has solidified Rosensteel Fleishman's reputation as a reliable law firm for Cherry residents. They have consistently managed to secure fair compensation for their clients, further cementing their status as a top-rated law firm in the Charlotte, NC area.
Cherry's Reliable Car Accident Legal Professionals
In the bustling neighborhood of Cherry, car accidents can unfortunately occur with alarming frequency. At Rosensteel Fleishman, car accident cases are one of their main focus areas. Their attorneys are well-versed in the intricacies of North Carolina traffic laws and have an established track record in handling such cases effectively.
From minor fender benders to significant collisions, Rosensteel Fleishman treats every case with the seriousness it deserves. The firm's attorneys work tirelessly to investigate the circumstances surrounding the accident, negotiate with insurance companies, and if necessary, represent you in court to secure the compensation you deserve.
Choosing a car accident attorney from Rosensteel Fleishman means entrusting your case to a team of professionals who are committed to your cause. Their dedication and legal expertise make them the ideal choice for residents of Cherry and the greater Charlotte, NC area seeking justice after a car accident.
Finding the Right Personal Injury Lawyer in Cherry
Personal injury cases encompass a broad spectrum of incidents. From slip and fall accidents to workplace injuries, these situations require a knowledgeable and experienced attorney who can effectively advocate for the injured party. In Cherry, Rosensteel Fleishman stands out as a law firm with a successful history in handling personal injury cases.
Rosensteel Fleishman's attorneys are skilled in interpreting and applying North Carolina's personal injury laws. Their strategic approach and in-depth understanding of the legal complexities involved ensure their clients' interests are protected and their rights are upheld.
By selecting Rosensteel Fleishman as your personal injury attorney, you are choosing a law firm that will be by your side every step of the way. From initial consultation to settlement negotiation or trial, they are committed to providing top-tier legal services to the residents of Cherry and the greater Charlotte area.
Cherry's Dedicated Truck Accident Attorneys
Truck accidents can cause devastating damage, resulting in severe injuries or even loss of life. Such cases require a law firm with specific knowledge and experience, and that's precisely what Rosensteel Fleishman brings to the table. Their attorneys have represented numerous clients involved in truck accidents, providing them with effective legal representation during these challenging times.
Rosensteel Fleishman's approach involves thorough investigation, gathering and analyzing evidence, and building a robust case for their clients. Their commitment to the pursuit of justice and fair compensation is what makes them a preferred choice for residents of Cherry in need of a truck accident lawyer.
With a team of professional and experienced attorneys, Rosensteel Fleishman is prepared to take on your truck accident case, delivering the comprehensive legal services you need to get your life back on track.
Fight Medical Malpractice Injuries with Cherry's Top Lawyers
The relationship between a patient and a medical professional is based on trust. When this trust is violated, and a patient suffers due to negligence, it's essential to seek the services of a law firm that understands the intricacies of medical malpractice cases. Rosensteel Fleishman, with its experienced team of attorneys, is such a firm.
Attorneys at Rosensteel Fleishman are adept at handling complex medical malpractice cases. Their extensive experience and deep understanding of the laws surrounding medical negligence in North Carolina make them an excellent choice for Cherry residents seeking justice for medical malpractice injuries.
Start with a Free Consultation: Meet Our Cherry Lawyers

Navigating the aftermath of an accident or injury can be stressful and confusing. That's why Rosensteel Fleishman offers free consultations to potential clients in Cherry and the greater Charlotte area. Their attorneys will listen to your story, evaluate your case, and provide you with an understanding of your legal options.
During your free consultation, you'll experience the firm's commitment to personal attention. Each case is unique, and Rosensteel Fleishman treats it as such. Their attorneys are dedicated to ensuring that clients understand their rights and what to expect throughout the legal process.
A free consultation with a Rosensteel Fleishman attorney is the first step towards achieving the justice you deserve. By understanding your situation, they can tailor their services to fit your needs, making the entire legal process more comfortable and less daunting.
Get to Know Our Cherry Based Injury Law Firm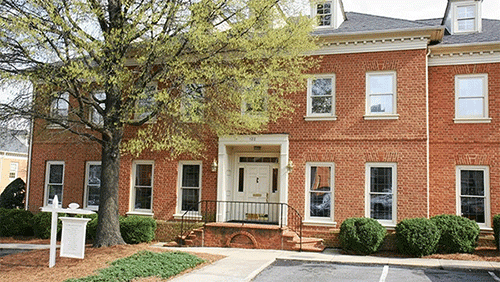 Rosensteel Fleishman, a top-rated law firm based in Charlotte, NC, has been serving the Cherry community with distinction for years. The firm's focus is on providing high-quality legal representation to clients involved in personal injury and car accident cases. With a deep commitment to client satisfaction, they aim to ensure every individual who walks through their doors feels heard, respected, and supported.
The firm's attorneys, including Matthew Fleishman and Corey Rosensteel, have garnered a reputation for their professionalism, dedication, and in-depth legal knowledge. They take pride in their ability to handle even the most complex cases with a level of expertise that assures their clients they're in capable hands.
Rosensteel Fleishman's success lies in their client-centered approach. They take the time to understand the specifics of each case, treating every client as an individual with unique needs and circumstances. This commitment to personalized service is what makes them a trusted law firm in Cherry and the surrounding Charlotte, NC area.
Directions to Our Charlotte Law Firm from
Cherry
Conveniently located at 132 N McDowell St, the Rosensteel Fleishman law firm is easily accessible to residents of Cherry and the greater Charlotte area. The firm has established its presence in a locale that ensures easy accessibility for all its clients.
The law firm is positioned in the heart of Charlotte, making it a convenient destination no matter where in the city you're coming from. With public transportation options nearby and ample parking, visiting their office is hassle-free.
At Rosensteel Fleishman, they understand the importance of convenience and accessibility in providing legal services. The firm strives to make its location as accessible as possible to ensure that their legal expertise is never more than a short trip away for residents of Cherry and the broader Charlotte, NC area.
Speak to a Cherry Accident Injury Attorney Near You Today

Don't let the aftermath of an accident or injury overwhelm you. Instead, seek the legal guidance of Rosensteel Fleishman, a favorite among residents of Cherry and the greater Charlotte, NC area. Their team of experienced attorneys stands ready to help you navigate the complex legal process and work towards achieving the justice you deserve.
By reaching out to Rosensteel Fleishman, you're taking the first step towards understanding your rights and exploring the legal avenues available to you. With their expertise and dedication, these attorneys will provide the guidance you need to navigate this challenging time with confidence.
Whether you prefer to visit their website, call their office at 1-704-714-1450, or stop by their location at 132 N McDowell St in Charlotte, your path to justice starts with a single step. Get in touch with Rosensteel Fleishman today and let them help you through this challenging time.
Discover the Neighborhood of Cherry in Charlotte,NC Today

Cherry, a neighborhood nestled in the city of Charlotte, NC, is a dynamic community known for its vibrant energy and diverse offerings. With an array of activities to engage in, places to explore, and a rich history to discover, Cherry offers residents and visitors a unique and engaging experience.
This neighborhood features beautiful homes, a thriving local culture, and access to excellent amenities. It's a community that celebrates its diversity, fostering a sense of unity and belonging among its residents. The charm of Cherry is palpable, whether you're strolling down its tree-lined streets, exploring its parks, or immersing yourself in its bustling local scene.
Living in Cherry also means being in close proximity to notable establishments like Rosensteel Fleishman, the trusted law firm. With its rich history, inclusive culture, and convenient amenities, it's no wonder Cherry is loved by its residents and admired by visitors alike.
Cherry is more than just a neighborhood – it's a community that embraces everyone who steps into its boundaries. Come and discover the wonders of Cherry, and experience the vibrant life that awaits you in this charming corner of Charlotte, NC.
Additional Local Communities