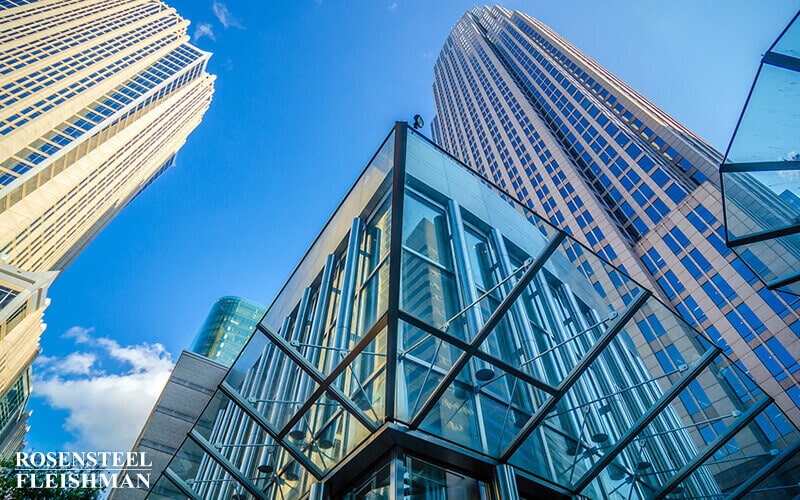 Have You Been Injured in Chantilly and Need a Lawyer?
When you're faced with the aftermath of an accident, you're not just grappling with physical pain. The emotional distress, financial uncertainty, and administrative complexities can be equally overwhelming. That's why, in the face of such circumstances, it's crucial to seek guidance and support from professionals in the field, professionals who can guide you through these tough times.
In Chantilly, Rosensteel Fleishman has emerged as a well-regarded law firm that concentrates on personal injury and car accident cases. With an emphasis on professionalism, attention to detail, and a hands-on approach, they offer their clients tailored solutions based on their unique situations and needs. Rosensteel Fleishman boasts a high success rate due to its dedicated and experienced attorneys, Attorney Matthew Fleishman and Attorney Corey Rosensteel.
Searching for a Nearby Chantilly Accident or Personal Injury Attorney?

In the immediate aftermath of an accident, you might be tempted to settle for the first lawyer you come across. However, it's crucial to choose an attorney who not only has a solid reputation in the industry but also understands your specific requirements. Rosensteel Fleishman is a law firm with an established track record in personal injury and car accident cases in Chantilly, providing clients with comprehensive legal solutions.
The attorneys at Rosensteel Fleishman are well-versed in the nuances of North Carolina law and leverage this knowledge to effectively advocate for their clients. With the firm's client-centric approach, each case is treated with the same level of dedication and rigor, ensuring maximum compensation for the victims.
Call our law firm today at
704-714-1450
for your free consultation with a local Chantilly attorney
Which Types of Accident Claims Does Rosensteel Fleishman Deal With in Chantilly?

Rosensteel Fleishman, takes on a broad spectrum of accident cases in Chantilly, guided by their deep understanding of North Carolina law. Their legal team comprises skilled attorneys who can handle anything from minor fender benders to major collisions.
Car accidents, personal injuries, medical malpractice, and truck accidents are some of the main types of cases the firm manages. Their commitment to securing the best possible outcome for their clients extends to all facets of their practice.
Experienced Car Accident Lawyers at Your Service in Chantilly
Car accidents can cause substantial physical, emotional, and financial trauma. When such an unfortunate event occurs, a qualified and experienced car accident lawyer from Rosensteel Fleishman can provide the support and guidance needed. From gathering evidence to negotiating with insurance companies, the attorneys at Rosensteel Fleishman are known for their meticulous approach and dedication to their clients' welfare.
The attorneys work relentlessly, leveraging their years of experience and profound understanding of North Carolina laws to navigate the intricacies of each case. They work diligently to ensure that the rights of car accident victims in Chantilly are upheld and that they receive the compensation they deserve.
Top-Rated Personal Injury Attorneys in Chantilly
If you're a victim of personal injury due to someone else's negligence, a seasoned Chantilly Personal Injury Attorney from Rosensteel Fleishman can offer you the assistance you need. They focus on helping clients recover compensation for medical bills, lost wages, pain, and suffering, and other damages.
Each case is meticulously examined, and a unique strategy is developed to navigate the complexities of the North Carolina legal system. The attorneys at Rosensteel Fleishman strive to secure the best outcome for their clients, guided by a deep understanding of personal injury law and a commitment to justice.
Trusted Truck Accident Attorneys in Chantilly
Accidents involving trucks often have devastating consequences due to the sheer size and weight of these vehicles. At Rosensteel Fleishman, the attorneys possess an in-depth understanding of the unique legal and factual issues surrounding truck accidents in Chantilly. They handle each case with the utmost care, employing their extensive knowledge and skills to help victims seek justice and compensation.
A Chantilly truck accident lawyer from Rosensteel Fleishman works meticulously to gather evidence, analyze accident reports, and liaise with insurance companies. This thorough approach allows them to build strong cases, providing their clients with the best possible legal representation.
Addressing Medical Malpractice Injuries in Chantilly
Medical malpractice cases are often complicated and require the assistance of attorneys well-versed in the field. Rosensteel Fleishman's experienced attorneys take on medical malpractice injuries in Chantilly, providing comprehensive and attentive legal support to victims.
These seasoned lawyers fully comprehend the technicalities of medical malpractice laws in North Carolina. They work tirelessly to establish liability and help their clients obtain due compensation for their damages and suffering.
Chantilly Lawyers Offering Free Initial Consultations Near Me

Navigating the aftermath of an accident can be daunting, especially when legal complexities are involved. That's where a free consultation with a Chantilly lawyer from Rosensteel Fleishman can make a difference. A consultation offers potential clients an opportunity to discuss their case, understand their legal options, and get to know how the firm can assist them.
At Rosensteel Fleishman, initial consultations are not only free but also come with no obligation. This practice reflects the firm's commitment to helping accident victims understand their rights and avenues for redress without adding to their financial burdens.
Get to Know the Local Rosensteel Fleishman Law Firm in Chantilly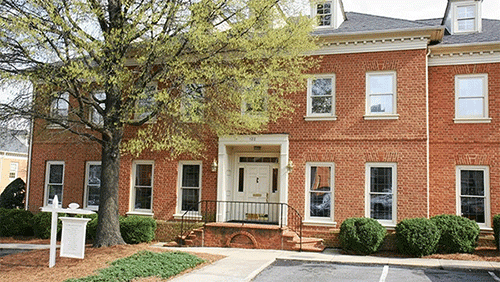 One of the prominent law firms in Charlotte, NC, Rosensteel Fleishman has carved a niche for itself by offering premium legal services to individuals navigating the aftermath of accidents. With a steadfast commitment to professionalism and a wealth of experience, their lawyers focus on delivering personalized attention and creating bespoke solutions that fit the unique circumstances of every client.
At the heart of Rosensteel Fleishman's successes are their remarkable lawyers, Attorney Matthew Fleishman and Attorney Corey Rosensteel. Their unwavering dedication to their clients ensures each case receives the meticulous care and thorough diligence it deserves.
Directions to Our Charlotte Law Firm from
Chantilly
At Rosensteel Fleishman, the goal is to make their Charlotte law firm accessible and convenient for clients from Chantilly. Located at 132 N McDowell St in Charlotte, NC, the firm welcomes clients from all over North Carolina, including Chantilly.
While specific driving directions from Chantilly to their office may vary, they assure prospective clients of their unwavering commitment to accessibility. Regardless of where you're located in Chantilly, Rosensteel Fleishman is never too far away.
Speak to a Charlotte Trial Lawyer Near You Today

The aftermath of an accident can often be chaotic and stressful. It's crucial to have someone on your side who understands the law and can help you navigate the situation. That's where the seasoned attorneys at Rosensteel Fleishman step in. They're ready and waiting to hear from you today about your accident. Whether it's an auto collision or a personal injury, their team in Chantilly has the necessary experience to provide the guidance you need.
Don't hesitate to reach out to them. Just pick up your phone and dial 1-704-714-1450 or head over to their website at https://rflaw.net to schedule a consultation. Their dedicated team is always prepared to listen to your story, provide valuable advice, and guide you through the legal labyrinth that often follows an accident.
Experience the Dynamic Neighborhood of Chantilly, NC

If you're looking for a blend of tranquility, community spirit, and rich heritage, look no further than Chantilly. Nestled in the heart of North Carolina, Chantilly is a vibrant neighborhood that proudly showcases its distinct charm and welcoming environment. It's more than just a place on the map; it's a community that exudes warmth and camaraderie, making it an extraordinary place to reside.
What's more, Chantilly is also home to the esteemed law firm Rosensteel Fleishman. With their office conveniently located for residents and visitors alike, they play an active role in serving the local community. Whether you're seeking legal advice following a car accident or need assistance with a personal injury case, Rosensteel Fleishman is just around the corner, ready to help.
Chantilly is a gem in North Carolina's crown, steeped in rich history and replete with a unique cultural heritage. This close-knit community boasts a captivating blend of historical sites, verdant parks, and modern amenities. From the vibrant local businesses to the recreational activities on offer, there's never a dull moment in Chantilly.
Rosensteel Fleishman, deeply woven into the fabric of the community, takes immense pride in serving the people of Chantilly. Their dedicated lawyers are just a call away, ready to guide and support you, making a significant difference in the community by ensuring that everyone has access to quality legal services. Their commitment to the community is a testament to their core values - professionalism, integrity, and empathy.
Additional Local Communities