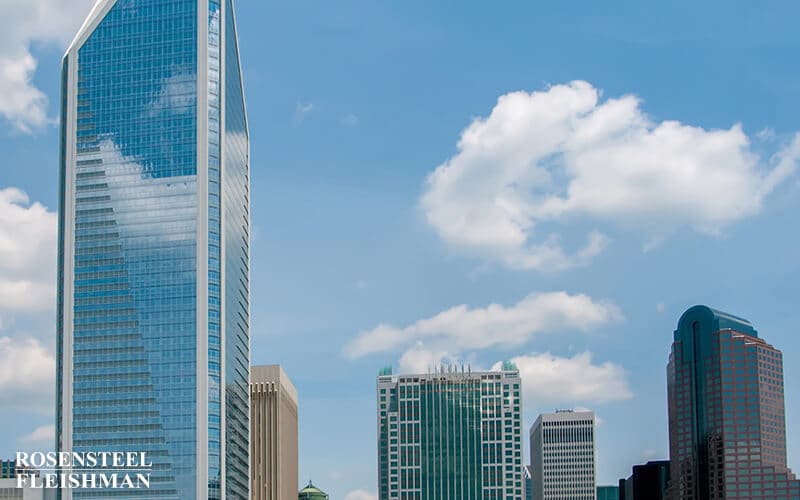 Are You an Injury Victim in Need of Legal Support in Carmel?
Have you recently experienced a personal injury or been involved in a car accident in Carmel? In such tumultuous times, guidance and assistance from a proficient legal team can make all the difference. Notably, the acclaimed team at Rosensteel Fleishman Car Accident & Injury Lawyers provides unwavering legal support, navigating the often-complex legal landscape that surrounds personal injury and car accidents.
Situated in the heart of South Charlotte, Rosensteel Fleishman prides itself on serving individuals within the Charlotte, NC community and its surrounding neighborhoods, including Carmel. Their legal team, with years of cumulative experience in North Carolina law, consistently demonstrates a high level of proficiency in handling cases related to car accidents and personal injuries.
Being involved in a personal injury or car accident scenario can be overwhelming, both emotionally and financially. However, the committed team at Rosensteel Fleishman is always prepared to lend a helping hand to those in need, regardless of the circumstances of their accident.
Need a Carmel Attorney for Your Accident or Injury Case?

Navigating through the legal aftermath of an accident can be a daunting task. In Carmel and Charlotte, NC, Rosensteel Fleishman has established a strong reputation for providing high-quality legal assistance. Lawyers from the firm offer an unparalleled depth of knowledge in car accident and personal injury law.
The law firm is widely recognized across Carmel and Charlotte for its robust approach towards helping individuals deal with the legal complexities associated with personal injuries and car accidents. The team at Rosensteel Fleishman is renowned for its commitment to the pursuit of justice on behalf of their clients, always striving to provide comprehensive legal advice that resonates with their unique circumstances.
Call our law firm today at
704-714-1450
for your free consultation with a local Carmel attorney
Which Types of Accident Cases Does Rosensteel Fleishman Manage in Carmel?

Rosensteel Fleishman focuses on a wide array of accident cases in Carmel. Their broad legal understanding stretches across various domains, from car and truck accidents to cases involving personal injuries and medical malpractice. The law firm believes in offering comprehensive support to those involved in such distressing events.
Leading Carmel Car Accident Lawyers Ready to Help
The dedicated team at Rosensteel Fleishman has significant experience in handling car accident cases in Carmel. The firm is committed to assisting individuals who have found themselves in challenging situations, navigating the often convoluted legal processes related to car accidents. They understand the complexities of Carmel's local regulations and use this knowledge to help their clients through these troubling times.
Trusted Carmel Personal Injury Attorneys
Rosensteel Fleishman is also recognized for its professional assistance in personal injury cases. The firm has guided countless individuals in Carmel, offering legal advice to those who have been unfortunate victims of accidents that have led to personal injury. Their aim is to provide unwavering support, ensuring their clients feel understood and advocated for during the legal process.
Carmel's Premier Lawyers for Truck Accident Cases
Handling cases involving truck accidents is another area where Rosensteel Fleishman has demonstrated proficiency. The firm is committed to offering expert legal advice to individuals in Carmel, understanding the unique challenges that arise from accidents involving larger vehicles.
Experienced Law Firm for Medical Malpractice Injuries in Carme
Moreover, Rosensteel Fleishman is experienced in dealing with medical malpractice injury cases. In Carmel, individuals affected by such distressing incidents can seek the firm's legal advice, where the team applies their extensive knowledge to assist individuals in their pursuit of justice.
Free Consultation with a Local Carmel Lawyer Near Me

To better understand the needs of the Carmel community, Rosensteel Fleishman offers free consultations. Whether it's a car accident, personal injury, or a medical malpractice incident, the firm is ready to listen to your story, evaluate the situation, and provide initial guidance on potential legal steps.
About Our Charlotte Area Law Firm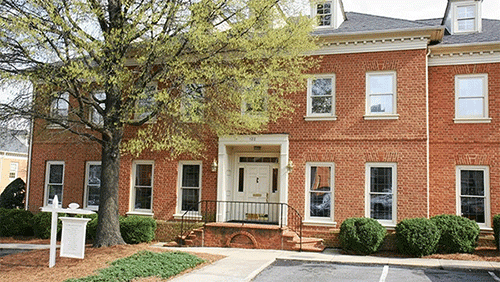 A trusted name in Carmel and the greater Charlotte area, Rosensteel Fleishman has been a staple in the community for years. Their commitment to serving local residents extends beyond their doors, as they consistently show their dedication to helping those in need of legal guidance. Whether you're dealing with the aftermath of a car accident or navigating the complexities of a personal injury case, Rosensteel Fleishman is a familiar and respected name that you can turn to.
Attorney Matthew Fleishman and Attorney Corey Rosensteel lead the firm with a shared vision of providing accessible, high-quality legal support to their community. Under their leadership, Rosensteel Fleishman has become synonymous with professionalism and proficiency in personal injury and car accident law. The firm's mission is deeply intertwined with the local community, and they strive to provide timely assistance to those who require it most in Carmel and its surrounding areas.
By rooting itself deeply within the Carmel community and offering comprehensive legal services, Rosensteel Fleishman continues to cement its status as a go-to law firm in the region. Their aim is not just to be a law firm for Carmel residents, but to be a part of the neighborhood, always ready to provide legal support in times of need. It's this local focus that sets Rosensteel Fleishman apart, allowing them to make a significant impact in their clients' lives and within the Charlotte area.
Directions to Our Charlotte Law Firm from
Carmel
Located in the heart of Charlotte, Rosensteel Fleishman is easily accessible from Carmel and other neighboring communities. Its central location at 132 N McDowell St. in Charlotte ensures convenience for clients across the region.
Discuss Your Case with a Carmel Trial Lawyer Today

When you're facing the aftermath of a car accident or a personal injury situation in Carmel, it's important to have a dedicated legal team to support you. Rosensteel Fleishman, a respected law firm in the region, is known for its comprehensive approach to law and its unyielding commitment to their clients. Their professional team, seasoned in various areas of law, provides an essential combination of legal insight, sound judgment, and thorough understanding of North Carolina's legal landscape.
Don't navigate these challenging situations alone. Reach out to Rosensteel Fleishman at 1-704-714-1450 and find an empathetic ear and expert advice. The law firm stands ready to answer any questions you may have and to provide legal guidance tailored to your situation. It's their priority to help you understand your options and make informed decisions that serve your best interests. With their support, you can face any legal challenge with confidence. Remember, you are not alone in this journey - Rosensteel Fleishman is here to help.
Experience the Lively and Close-Knit Carmel Community Today

Carmel is a standout neighborhood that is part of the broader South Charlotte community, distinguished for its friendly atmosphere and lush residential zones. This area presents the best of both worlds, striking a balance between urban sophistication and suburban peace. Families and individuals residing in Carmel enjoy the convenience of being close to the city of Charlotte, NC, without sacrificing the comforts of a more tranquil residential environment.
In Carmel, top-notch schools are just around the corner, making it an ideal place for families with school-aged children. Various shopping and dining options are also readily available, reflecting the area's vibrant culture and the diverse tastes of its residents. There's no shortage of things to do or places to explore in Carmel, whether you're a lifelong local or a newcomer to this friendly community.
Beyond its residential appeal, Carmel also maintains a sense of community that is hard to find in larger cities. It's an area where people know their neighbors and local businesses are supported and cherished. One such cherished business is Rosensteel Fleishman, a top-rated law firm that is deeply committed to serving the Carmel community.
Rosensteel Fleishman maintains a significant presence in Carmel, providing professional legal services in various practice areas, including personal injury and car accidents. This dedicated team is always prepared to lend a helping hand, and their dedication to Carmel reflects their broader commitment to the greater Charlotte area. It's a testament to the firm's passion for community service and the value they place on their local clientele.
Additional Local Communities