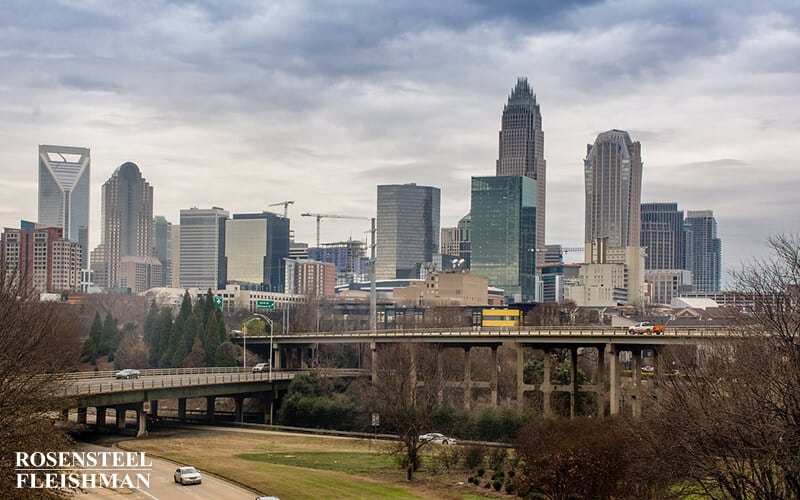 Injured in Blakeney? Discover Your Legal Options
Life can throw curveballs, and sometimes they hit hard. Whether it's a car accident, a slip on an icy sidewalk, or a dog bite, injuries can be life-altering events. If you are the victim of an unfortunate incident in the Blakeney area, the process of healing and recovery can be tough. Add to it the financial stress of medical bills and lost wages, the burden can become unbearable. This is where legal support becomes crucial.
Navigating the complex legal system can be an overwhelming task, especially when you are dealing with injuries. Engaging the right legal professional who can guide you through the legal maze can be critical. The team of Rosensteel Fleishman Car Accident & Injury Lawyers, located in South Charlotte, has earned a reputation for its dedication and professionalism in personal injury and car accident law.
The law firm's attorneys, Matthew Fleishman and Corey Rosensteel, focus on personal injury law and car accident cases. Their vast experience and profound understanding of North Carolina's legal landscape have helped numerous Blakeney residents in their journey towards justice and compensation.
Seeking a Blakeney Accident or Injury Attorney Near You?

In the wake of a mishap or injury, choosing the right lawyer is pivotal to ensuring your rights are protected and you secure the fair compensation you deserve. In Blakeney, you don't have to look far for proficient legal support. The Rosensteel Fleishman law firm offers its experienced services to Blakeney residents and nearby areas.
With the attorneys of Rosensteel Fleishman by your side, you can rest assured that your case is in capable hands. They are well-versed in the nuances of North Carolina's personal injury and car accident laws. They can competently guide you through the legal intricacies while you concentrate on your recovery.
Call our law firm today at
704-714-1450
for your free consultation with a local Blakeney attorney
What Types of Accident Cases Does Your Firm Handle Around Blakeney?

At Rosensteel Fleishman, the focus extends across a wide spectrum of personal injury and car accident cases. In Blakeney, they cater to clients who have experienced various types of unfortunate incidents.
Car Accident Lawyer in Blakeney
Car accidents can be life-altering events that leave victims with physical injuries, emotional distress, and financial hardship. If you have been involved in a car accident in Blakeney, attorneys at Rosensteel Fleishman can assist you. They are proficient in handling the complexities of car accident cases and work diligently to secure a fair settlement for you.
Assisting with Personal Injuries in Blakeney
Injuries can come from a multitude of scenarios, not just auto accidents. Slip and falls, dog bites, workplace incidents, the list goes on. Whatever the cause, if you've been injured in Blakeney due to someone else's negligence, the law firm of Rosensteel Fleishman is ready to assist you. They are experienced in a variety of personal injury cases and strive to achieve the best possible outcome for their clients.
Support for Truck Accident Victims in Blakeney
The devastation caused by truck accidents can be far more severe than regular car accidents. Handling such cases requires a certain depth of legal knowledge. The legal team at Rosensteel Fleishman is equipped with the necessary expertise and experience to handle truck accident cases in Blakeney.
Medical Malpractice Injuries in Blakeney
Medical malpractice cases are complex and require in-depth understanding of both medical and legal principles. At Rosensteel Fleishman, the legal professionals are adept at representing clients who have been victims of medical negligence in Blakeney.
Free Initial Consultation with a Blakeney Attorney

The moments following an accident can be stressful, and the thought of adding legal proceedings to your plate may seem daunting. The Rosensteel Fleishman law firm understands this, which is why they offer a complimentary consultation to prospective clients in the Blakeney area. This step allows you to better understand your legal options and decide on the best course of action.
A free consultation provides you with a risk-free opportunity to discuss your case with a legal professional. The experienced lawyers at Rosensteel Fleishman will listen to your story, examine the details of your case, and provide insight into the potential legal avenues you may pursue. This information can be invaluable in helping you make an informed decision about your next steps.
Rest assured that during this consultation, you're under no obligation to proceed with legal action. However, having the knowledge and understanding that comes from discussing your case with a seasoned attorney can empower you to make decisions that best align with your personal situation and legal needs.
Get to Know Our Personal Injury Law Firm in Blakeney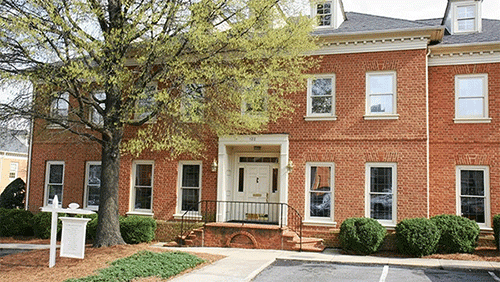 Rosensteel Fleishman Car Accident & Injury Lawyers, is not just another law firm. Situated in South Charlotte, this firm has established a strong presence in the area through its unwavering commitment to clients and their pursuit of justice. With Blakeney forming an important part of their service area, they have played a significant role in the local community's legal landscape.
Attorneys Matthew Fleishman and Corey Rosensteel are at the helm of this firm, leading a team of competent professionals who share their commitment to client service. Both of them bring a wealth of experience in personal injury and car accident cases, lending their vast legal knowledge to the benefit of their clients.
The firm is widely recognized for its comprehensive approach to legal services, working closely with clients to fully understand their situation before formulating a legal strategy. Whether you're dealing with a personal injury claim or navigating the aftermath of a car accident, you can count on the Rosensteel Fleishman team to stand with you every step of the way.
The office of Rosensteel Fleishman is conveniently located in Charlotte, NC, offering easy accessibility for clients coming from Blakeney. Situated at 132 N McDowell St., their location is a testament to their commitment to being a community-centered law firm.
Their central location ensures that they are within easy reach for residents throughout Charlotte, including those in Blakeney. Regardless of where you're coming from, you can rest assured that the welcoming team at Rosensteel Fleishman is just a short trip away, ready to assist you with your legal needs.
Connect with a Blakeney Injury Attorney Regarding Your Incident Today

If you or a loved one has been involved in an accident in Blakeney, it's critical to act promptly. The team at Rosensteel Fleishman is prepared to provide the support you need, ensuring your case is handled with care and professionalism. Reach out to them today at 1-704-714-1450 or visit their website at https://rflaw.net to get the legal guidance you need.
When you choose to work with Rosensteel Fleishman, you're not just hiring an attorney—you're gaining a steadfast advocate who will stand by you throughout your legal journey. They are committed to guiding you through the complexities of your case, leaving no stone unturned in their pursuit of justice on your behalf.
The firm's attorneys and staff understand the challenges you're facing and are ready to support you every step of the way. Don't wait—reach out today and take the first step towards resolving your legal challenges.
Explore the Dynamic Community of Blakeney in Your Neighborhood Today

Located within the burgeoning city of Charlotte, NC, Blakeney is more than just an appealing neighborhood. It's a dynamic community marked by its comfortable residential areas, bustling commercial districts, and friendly residents. Home to numerous parks, diverse shopping centers, and excellent dining options, Blakeney seamlessly blends the suburban charm with the city's convenience.
Blakeney's community spirit is a testament to its residents' warmth and friendliness. Annual events, community gatherings, and local sports leagues help to cultivate a sense of unity and shared identity. It's a neighborhood where people know their neighbors, and social connections are fostered within its verdant parks and busy sidewalks.
The neighborhood's location offers easy access to both the city's downtown area and the North Carolina countryside. It's a unique advantage that allows residents to enjoy the best of both worlds. For those seeking legal services in the area, Blakeney's proximity to Charlotte ensures easy access to prominent law firms such as Rosensteel Fleishman Car Accident & Injury Lawyers.
Proximity to the urban area of Charlotte means Blakeney residents are never far from a wealth of resources, including a plethora of professional services. Among these services, Rosensteel Fleishman has carved a niche for itself in the area of personal injury and car accident law. This firm is just a stone's throw away for Blakeney residents, ensuring easy access to top-notch legal assistance whenever it's needed.
Whether you're a long-time resident or newly moved to the area, Blakeney is a community that strives to meet the diverse needs of its population. Be it the charm of friendly neighbors, the convenience of local services, or the presence of dedicated law firms like Rosensteel Fleishman, Blakeney stands as a shining example of an all-encompassing community.
Additional Local Communities